Rental Housing Business Newsreel
The Bank of Canada has added one new worry to its assessment of financial stability: corporate borrowing. Debt to income levels among Canadian non-financial corporations are "well above" historical levels and are one of the top vulnerabilities to the country's financial system, the central bank said Thursday. As of the end of 2018, non-financial corporate debt was 315 per cent of income, the Bank of Canada said in its annual Financial System Review. In addition, the share of outstanding...
read more
The pace of housing starts in Canada picked up in April as they rose more than 20 per cent compared with March, fuelled by the start of work on new multi-unit projects such as condominiums, apartments and townhouses. Canada Mortgage and Housing Corp. said Wednesday the seasonally adjusted annual rate of housing starts increased to 235,460 units in April, up 22.6 per cent from 191,981 in March. Economists had expected an annual pace of 196,400, according to Thomson Reuters Eikon. Priscilla...
read more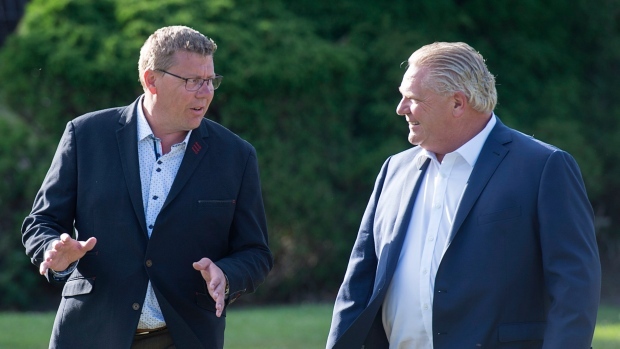 The premiers of Ontario and Saskatchewan are set to meet in Toronto. Doug Ford and Scott Moe will meet at the Ontario legislature to discuss a variety of issues including the federal carbon tax, interprovincial trade and an upcoming meeting of Canada's premiers. The Conservative leaders have been vocal opponents of the federal carbon tax and both launched court challenges against it last year. Last week, the Saskatchewan Court of Appeal ruled the federal government does have the...
read more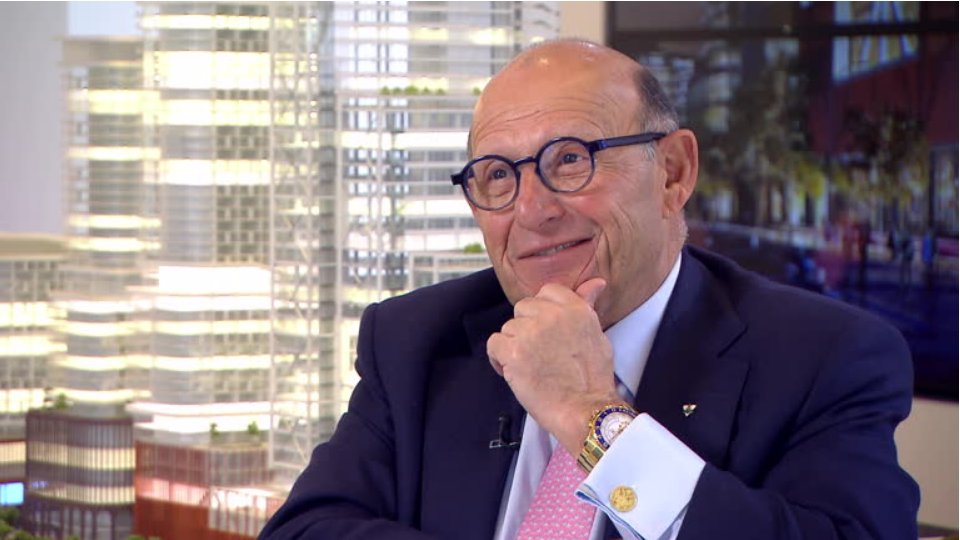 RioCan Real Estate Investment Trust (REI_u.TO 0.43%) is planning to tap funding backed by Canada's housing agency for the first time to help finance a rental building in Toronto, according to its chief executive officer. Toronto-based RioCan plans to borrow about $200 million of Canada Mortgage and Housing Corp.- backed financing from a bank for their 36-story rental tower at Yonge and Eglinton, dubbed eCentral. The company, Canada's second largest REIT by market value, is still awaiting...
read more
A report that estimates $5 billion was laundered through British Columbia's real estate market last year also lifts the lid on the extent of illegal cash moving across Canada. Some $7.4 billion overall was laundered in B.C. in 2018, out of an estimated total of $47 billion in Canada, concluded the report by an expert panel led by former B.C. deputy attorney general Maureen Maloney. The report is one of two released Thursday and says B.C. ranks fourth for money laundering among a division...
read more
Canada's economy posted record job gains in April that, along with a pick-up in wages, is the strongest signal yet the country is coming out of a six-month stint of weakness. Employment rose by 106,500 in April, Statistics Canada said Friday in Ottawa, the biggest one-month increase in data going back to 1976. That trounced the median economist forecast for a gain of 12,000 positions. The country's jobless rate dropped to 5.7 per cent, and is hovering near four-decade lows. "As much as I try...
read more
The Honourable Steve Clark announced the provincial government's Housing Supply Action Plan. The measures proposed will help get more purpose-built rental housing built in Ontario. It will reduce barriers to development by: Speeding up the development approvals process by reducing the costs of delayControlling fees and charges that must ultimately be paid by the renterUpdating policy to encourage more units in the right places, like transit hubs, and other places where density is both...
read more
Immigrants, mostly young individuals and households, will account for a significant portion of renewed housing demand in Canada's largest cities, according to RBC Economic Research. The millennial influx will be especially important in light of the increasingly important role that the tech industry is plating in Canadian real estate. Considering the nation's status as a world leader in innovation, a significant portion of the demographic is expected to work in the technology sector. In 2018...
read more
Alberta Premier Jason Kenney visited Ontario on his fourth day on the job to meet with Premier Doug Ford and discuss their mutual opposition to the federal carbon tax. Both premiers are strongly against the levy, and Kenney thanked Ford for being a key player in a coalition of provinces fighting the carbon tax. "Premier, as you know, my party even in Opposition has been in court supporting you, fighting for Ontario taxpayers, because ultimately you've got to fight for Canadian...
read more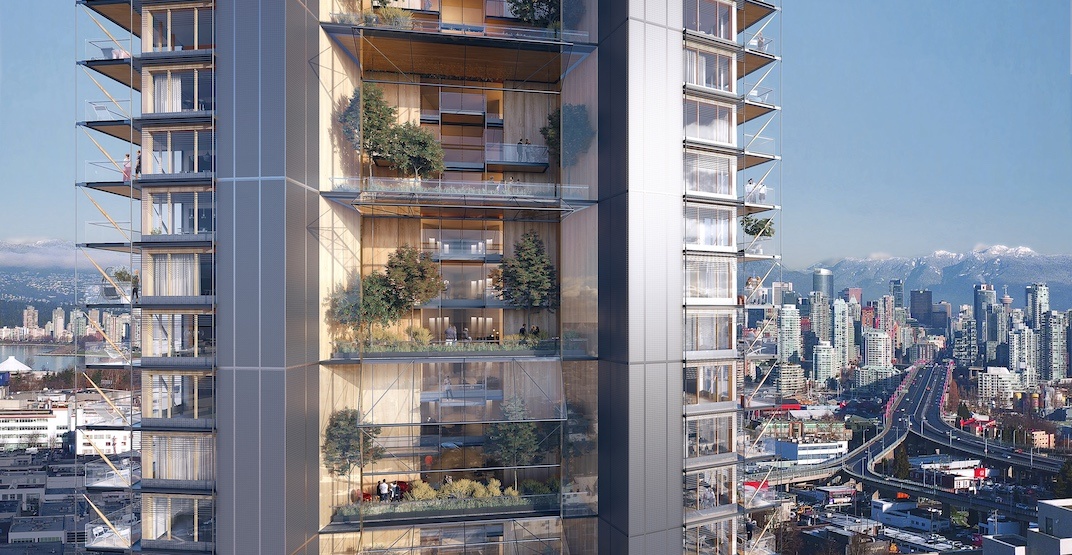 A Vancouver developer is proposing a new 35 to 40 storey tower for the Broadway corridor, but the plan isn't for a typical high rise. Bruce Langereis, president of Delta Land Corporation, is working with architect Peter Busby from Perkins + Will to design a mass timber building that could revolutionize the way developers build. The tower would be mostly mass timber, likely with a concrete core. The building will use a fraction of the carbon needed to build something similar in steel. According...
read more