Rental Housing Business Newsreel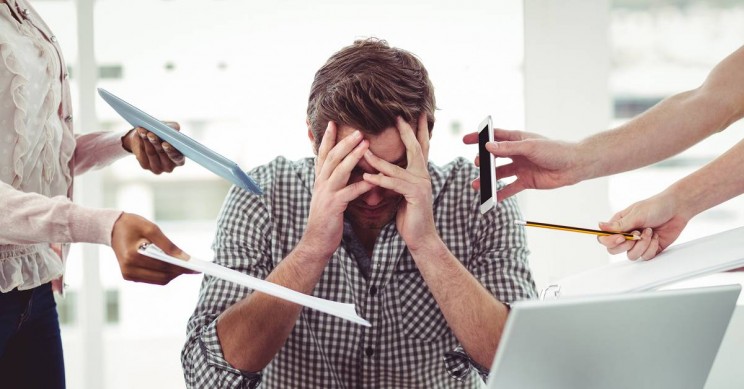 Property managers are at the center of the collision between rising rental demand, declining profitability, changing regulations, and the nationwide shortage of affordable places to live, according to the fifth annual survey of 1,738 property managers by Buildium and the National Association of Residential Property Managers. In addition to the property managers, the report also surveyed 1,118 renters, 603 rental property owners and 217 association board members in 340 metro areas. Chris...
read more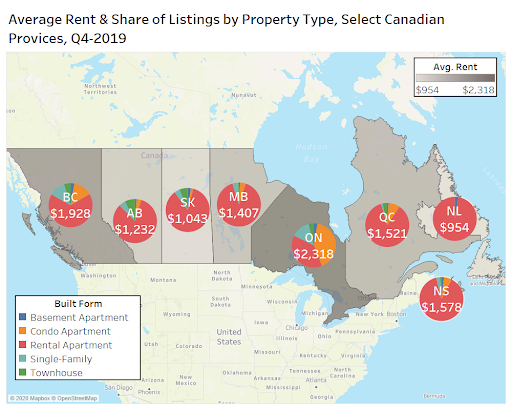 Average monthly rents for 3 largest cities led surge in 2019: Toronto at 9%; Montreal at 25%; Vancouver at 11% The average monthly asking rent for Canada rose 4.3 per cent year over year at the end of December, according to the January National Rent Report from Rentals.ca and Bullpen Research & Consulting. The nation's three largest cities experienced significant rent increases in 2019 for all property types listed on Rentals.ca: Toronto at 9 per cent; Montreal at 25 per cent and...
read more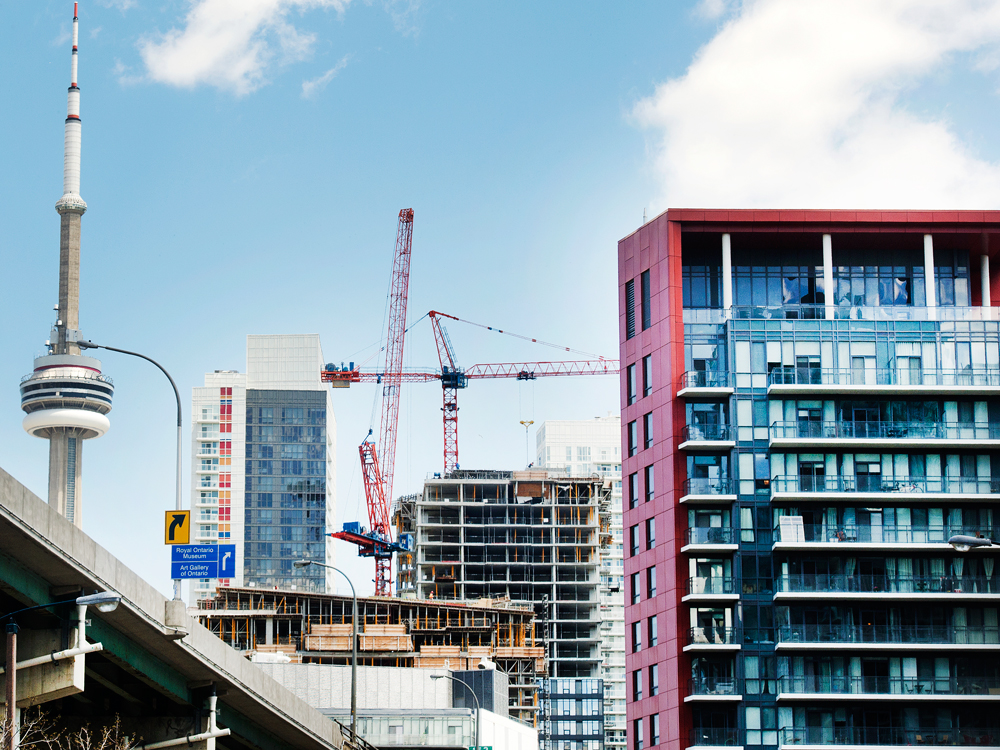 Urbanation's quarterly rental survey collects data for new purpose-built rental projects under construction and in the pre-construction development stage, as well as for every new purpose-built rental apartment project that has been completed in the Greater Toronto Area (GTA) since 2005. At the end of 2019, the number of purpose-built rentals under construction in the GTA reached 12,367 units — the highest level since the 1970s when modern rent controls were enacted. The number of rentals that...
read more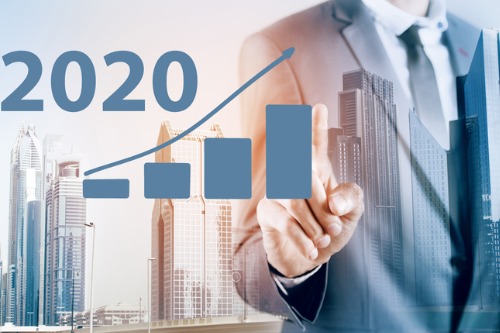 Earlier this month, Mississauga, Ontario-based real estate management company Morguard Corporation released its Economic Outlook and Market Fundamentals report. In its exploration of the trends driving Canada's commercial, industrial, office, retail and multi-suite residential sectors, the report paints a decidedly positive picture of the prospects facing Canada's non-residential investors. Heading into 2020, the office and purpose-built multi-family spaces are both expected to reward...
read more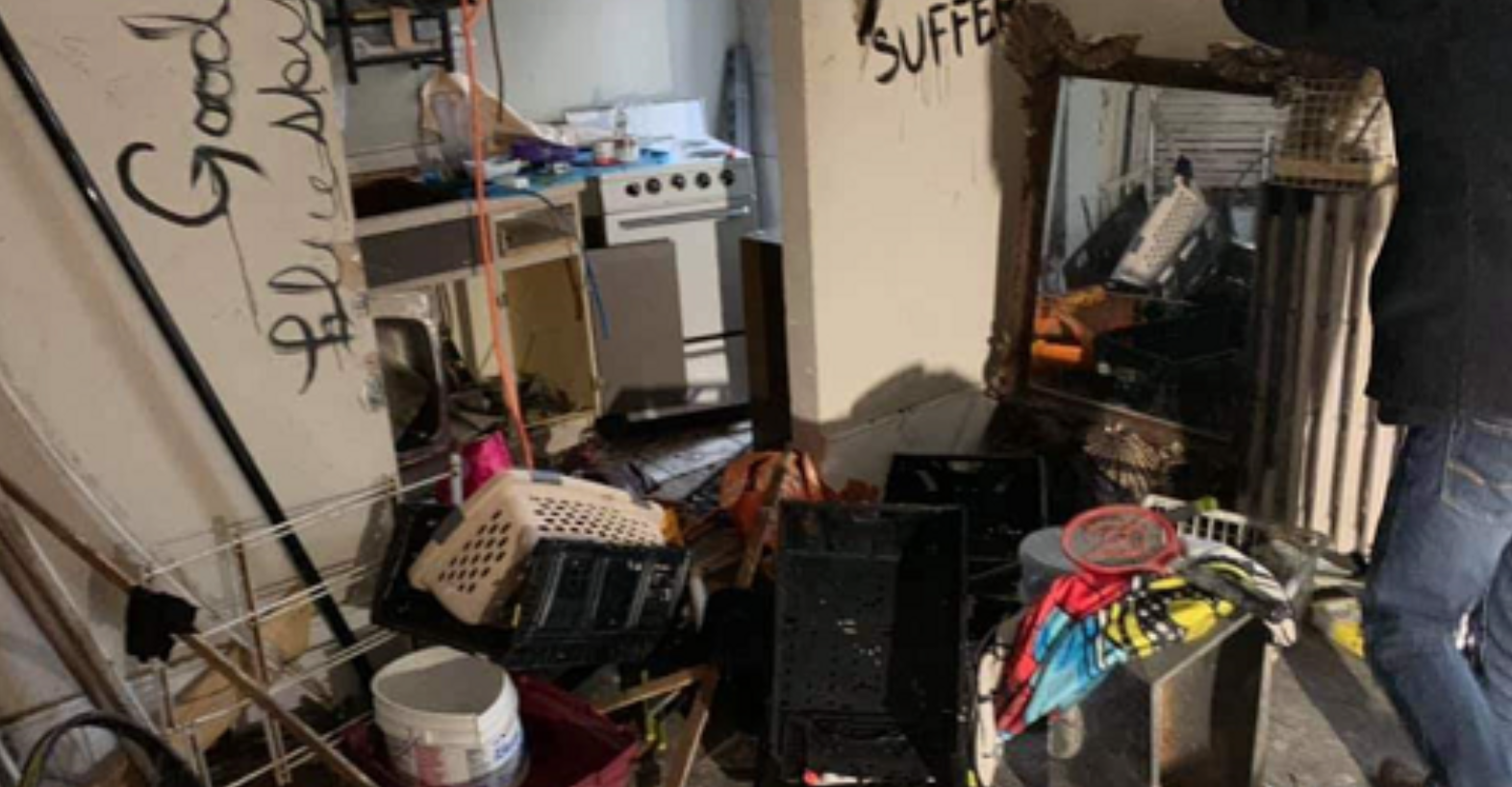 Crisis at Landlord/Tenant Board makes complicated eviction process harder, council told. Evicting tenants who damage their social housing units or don't pay their rent is a complicated process made much harder by problems at the Landlord/Tenant Board, city council heard this week. Barbara Dubois, the city's director of housing operations, outlined the process Tuesday for addressing issues with problematic clients of Greater Sudbury Housing Corp. The city has 1,848 housing units,...
read more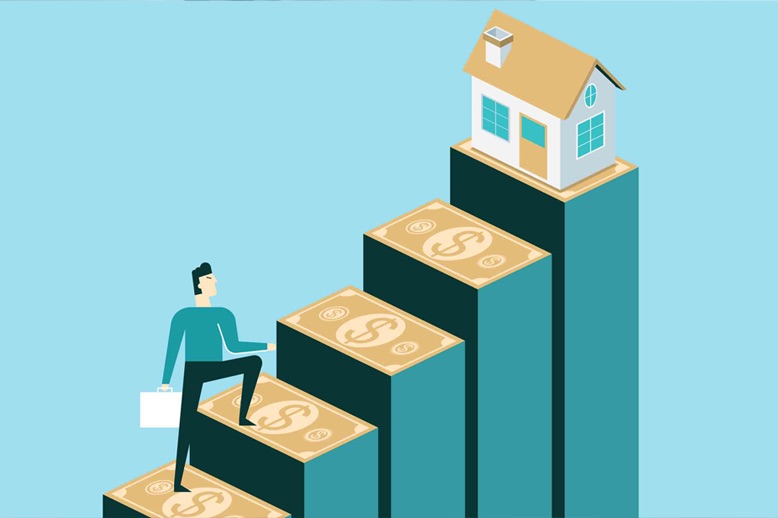 A new report on Canada's rental market argues for a new policy approach in favour of building new rental supply. Learn what this means for Canada's biggest cities. Canada's largest cities have a rental housing deficit. Strong demand has pushed rental vacancy rates to historically low levels and rents are now reaching uncomfortable highs. In the coming years, rental demand is only set to go up—way up in the case of Toronto and Vancouver, where high home prices have crushed some...
read more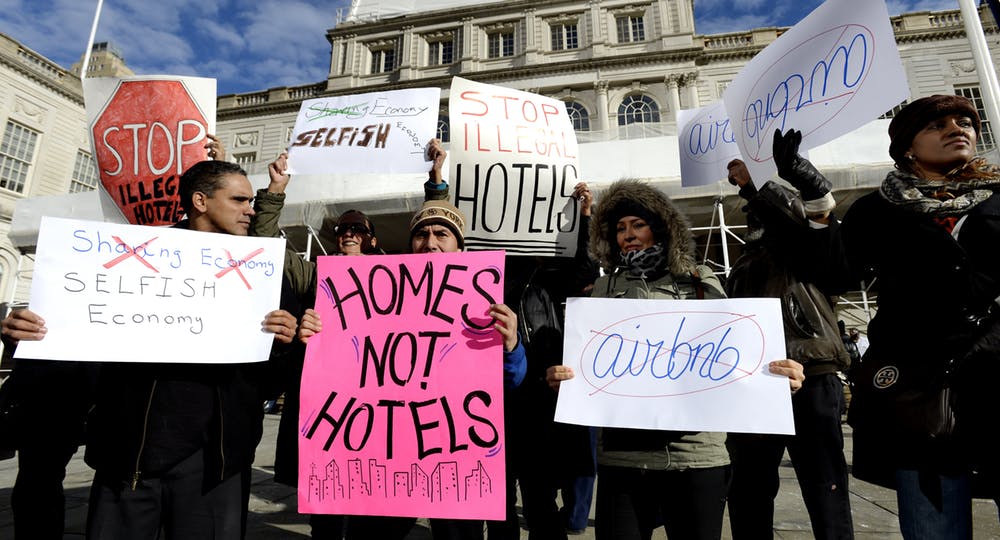 Which would you prefer: cheaper rent or a cheaper holiday rental? I'd wager heavily that most people would answer "rent." It's a bigger slice of personal spending. Short-term accommodation accounted for just 1% of U.S. household budgets in 2016, compared to the 16% spent on housing, according to analysis from the Economic Policy Institute, a think tank based in Washington, D.C. The rise of the sharing economy means the prices of both are linked more than ever. Airbnb Inc., which revolutionized...
read more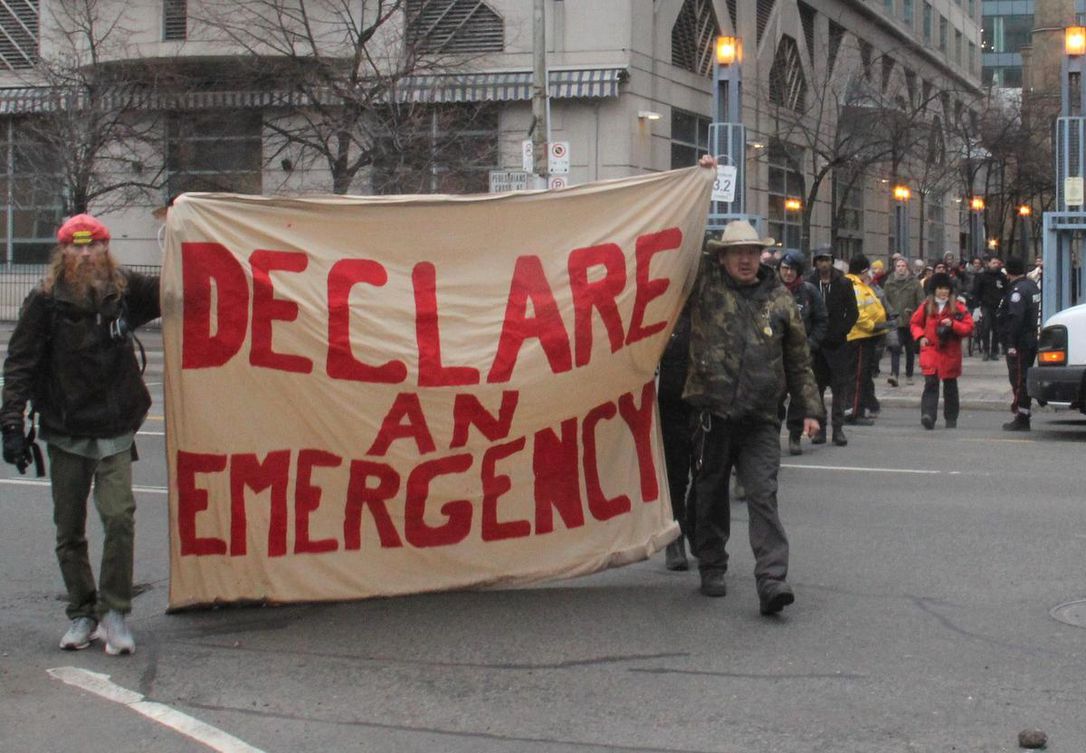 Toronto's new emergency shelters are being built to evolve, according to the city division in charge of expanding the system. "We are designing with housing in mind," said Mary-Anne Bédard, general manager of shelter, support and housing administration, speaking before economic and community development committee at city hall on Tuesday. "We are building shelters that are focused on room sizes and configurations that can be easily and without a lot more investment (be converted to) independent...
read more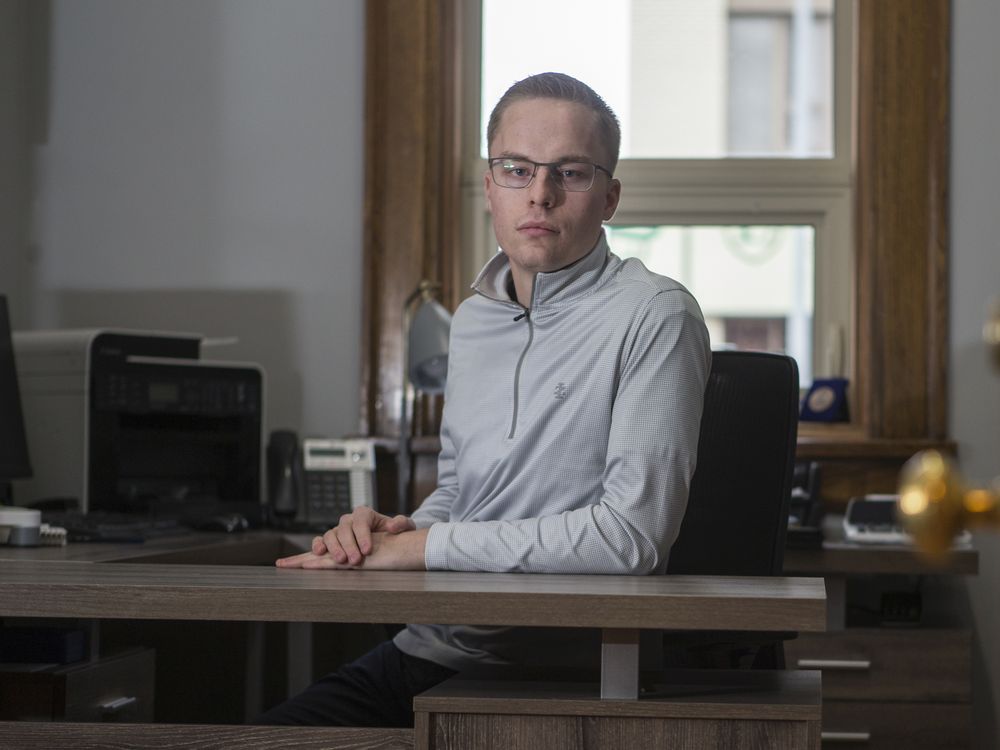 City council committee endorses more education and improved enforcement. Saskatoon seems likely to pass on requiring landlords to obtain a licence, but city hall is still struggling with how to address problem rental properties. A city council committee backed a strategy Tuesday to educate landlords and tenants and ramp up enforcement of property maintenance complaints, even though some questioned whether it will be effective. Mayor Charlie Clark said he's not convinced the strategy will...
read more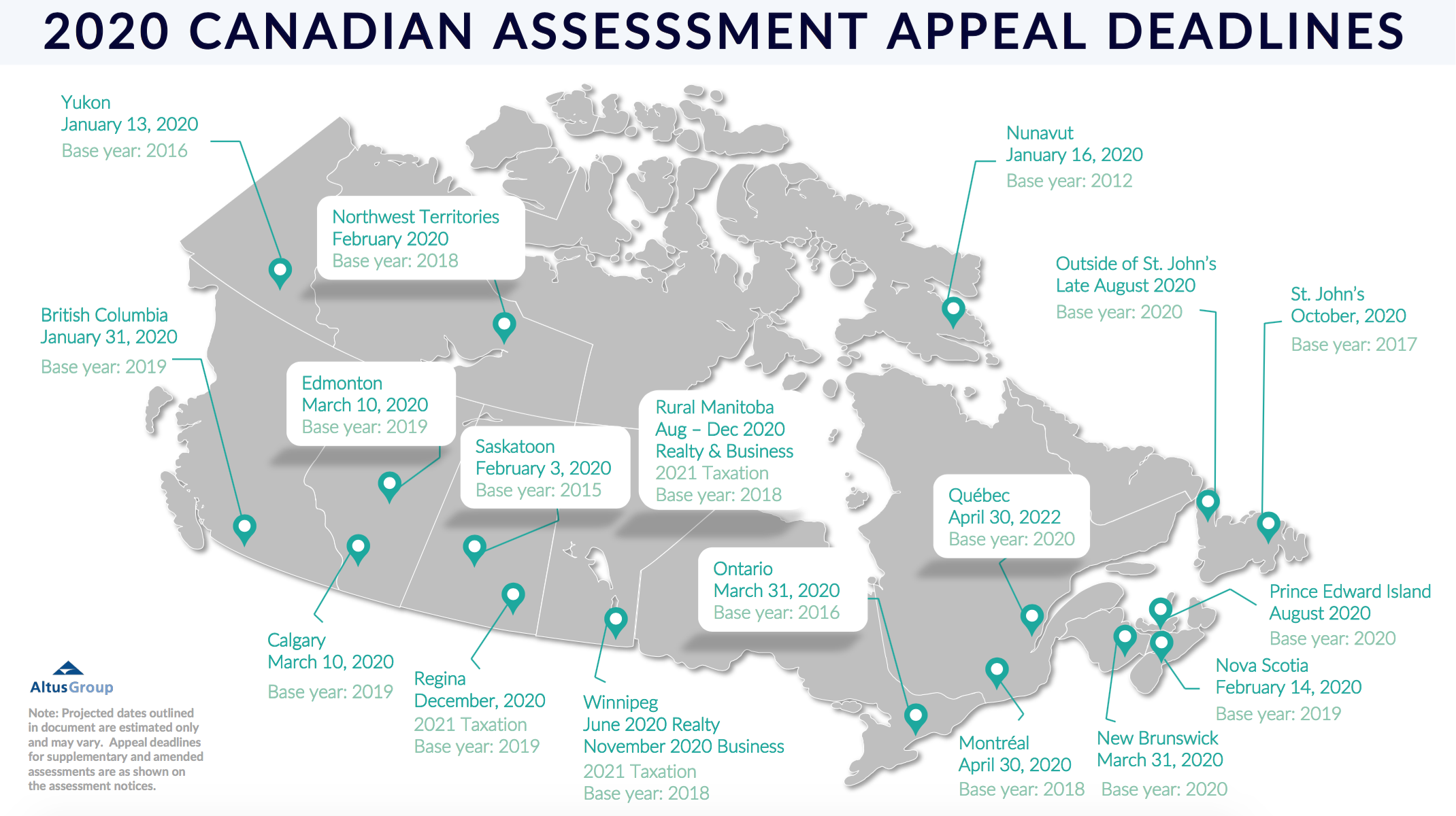 Take the time to review your property assessment when it arrives and download the 2020 Canadian Property Assessment Appeal Deadlines to track key deadlines in your region. Why should you review? Property taxes can be a significant cost to your business. The only way to ensure your taxes are fair and equitable is to review your assessment notice. You will then have a limited amount of time to appeal the assessed value of your property which can, in turn, lower the amount of property taxes owed....
read more