Housing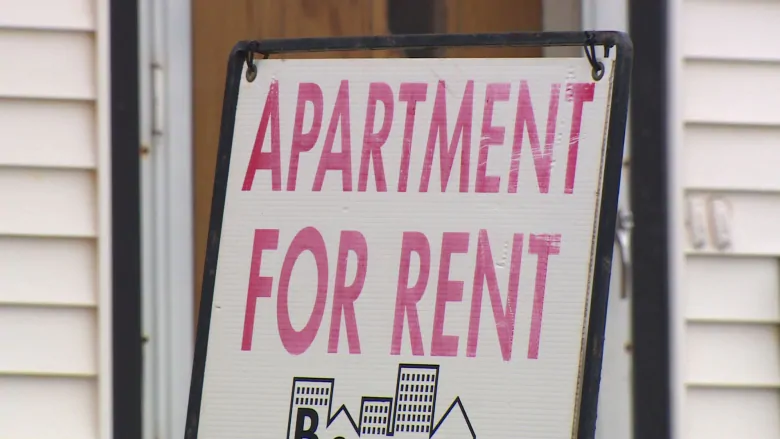 Upcoming changes to the provincial housing act may make it easier for landlords to recover back rent or costs for damages from tenants, but critics say the bill isn't doing much to make sure small rental operations have enough cash to make it through the pandemic. Bill 184, also known as the Protecting Tenants and Strengthening Community Housing Act, would provide a number of new avenues for landlords to both evict and collect unpaid rent from current and past tenants. The changes would...
read more
Christine Zhu, a Toronto-based realtor, has not facilitated a single purchase or sale on homes since the start of the COVID-19 pandemic. Her clientele are almost exclusively Chinese nationals whose kids are either already international students in Canadian universities and high schools in Ontario, or are looking to begin school this fall. In a regular spring market, she would have processed at least eight sales every month, mostly condominium units that Chinese parents would purchase for their...
read more
It's the start of a new month and for some that means rent's due. For others, it could mean another missed payment that may not be recouped. In March, the government suspended residential evictions due to the COVID-19 pandemic. Cameron Choquette, executive officer with the Saskatchewan Landlord Association, who serves over 500 landlords, said the pandemic has cost landlords over $30 million in arrears since April 1. Choquette said the landlord association is supportive of the...
read more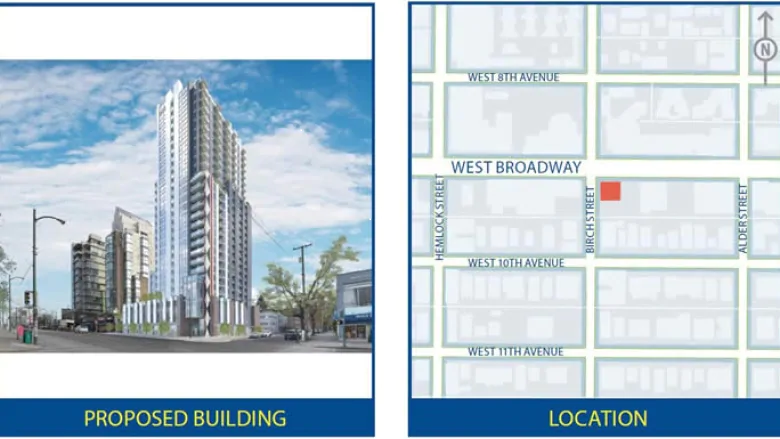 For years and years, the empty lot at Broadway and Birch Street was home to a Denny's restaurant. But some neighbourhood residents who live nearby say the proposed replacement is anything but a grand slam. "You're putting the cart before the horse," said Ian Crook, spokesperson for Fairview/South Granville Action Committee, a group opposing a 28-storey rental apartment slated for the site. The proposal has been in the works for more than a year and heads to a public...
read more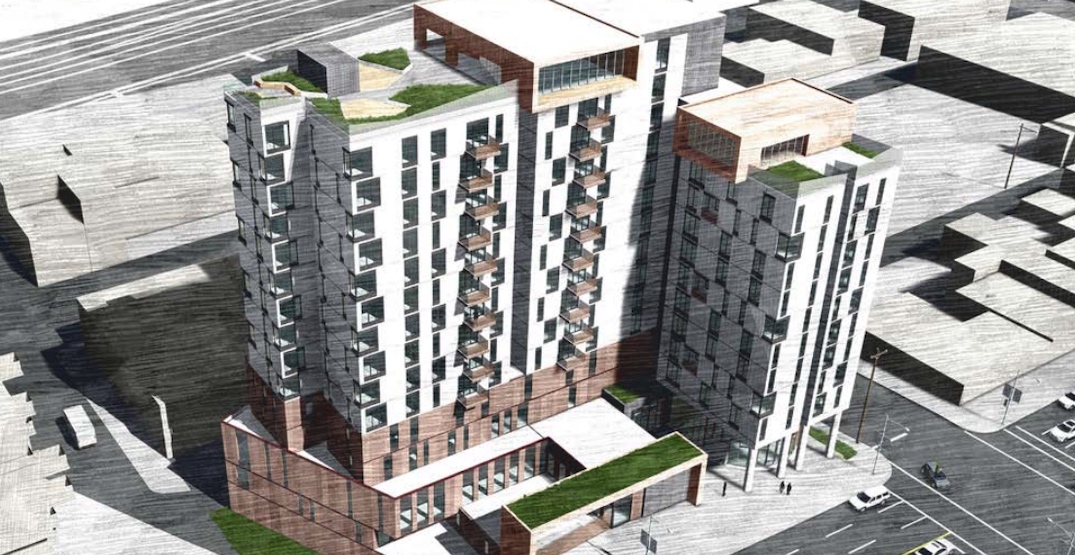 Nearly four months after the provincial government announced the project, a rezoning application has been submitted to develop the vacant industrial lot at 1015 East Hastings Street into a mixed-use development with a homeless shelter and social housing for the Indigenous community, as well as market rental housing. BC Housing's proposal for the northwest corner of the intersection of East Hastings Street and Glen Drive in the Downtown Eastside calls for a complex of two joined 14-storey...
read more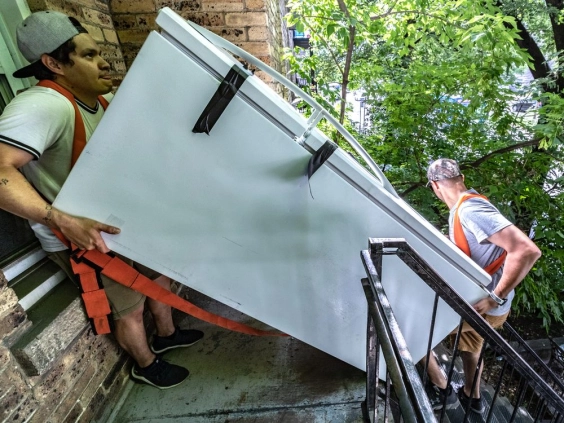 It was moving day in Quebec, but not all those moving had somewhere to move to. Between 80,000 and 100,000 Montreal residents were expected to move on Wednesday, but by midday 173 households were still seeking a home. "That's enormous," said Véronique Laflamme, spokesperson for tenants' rights group FRAPRU, noting that the number is more than double last year's, when 68 households were still seeking lodging on June 30. "It shows that the famous housing crisis, which affects a large number of...
read more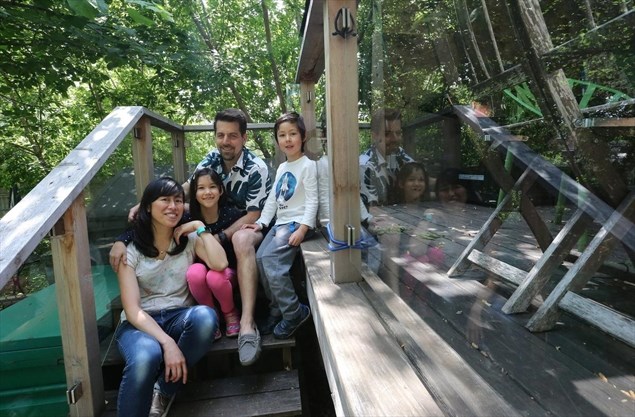 Architect Joanne Lam and her husband Eric Martin had long been aware that their typical Toronto life was missing the close community they experienced growing up – she in Hong Kong, he in North Bay. That absence became acute when COVID-19 kicked in. "Two weeks into it, that's when the sense of isolation really hit," said Lam. Like a lot of people with young children, she and Martin, a designer, longed for just a couple of hours to themselves. At the same time, she said, they could feel the...
read more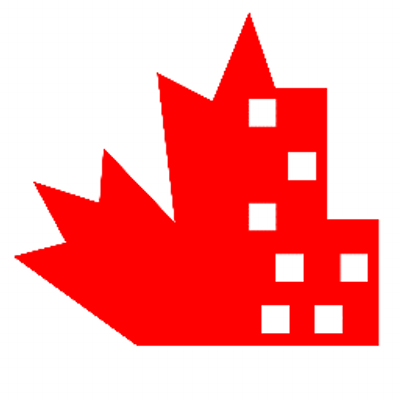 Congratulations to all the finalists and winners of the CFAA Rental Housing Awards 2020! CFAA thanks the judges, everyone who entered the Awards Program this year, and the Awards Presentation sponsors. This program could not take place without your interest and support. Rental Housing Provider Awards Rental Housing Provider of the Year – Under 7,500 Units Winner:               Shiplake Properties Shiplake Properties' COVID-19 response program went above and beyond to help residents with rent,...
read more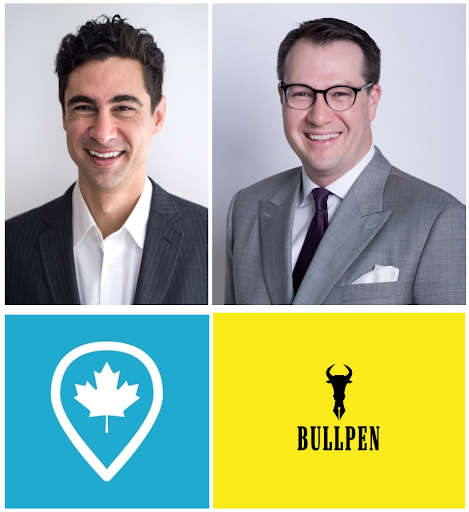 Average monthly rents in the top 14 cities and former municipalities in the Greater Toronto Area declined in May, according to the latest TorontoRentals.com and Bullpen Research & Consulting Toronto and GTA rent report. The former City of Toronto saw rents dip 0.3 per cent month over month from $2,387 on average in April to $2,380 in May, following a more steep drop of 3.9 per cent the month before. Average rents have declined by 6 per cent to 10 per cent annually in North York, Markham,...
read more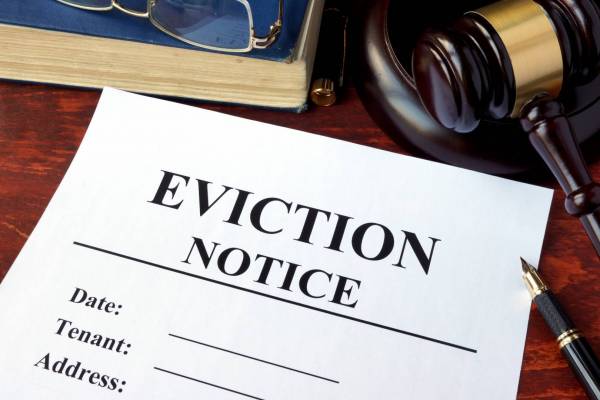 Landlords would be justified handing out eviction notices: Investment Property Owners Association The provincial ban on evictions for COVID-19 ends next week The province's moratorium on evictions during COVID-19 is set to expire next week. The Investment Property Owners Association of Nova Scotia says eviction notices would be justified at that time. That's according to Kevin Russell, the Executive Director of the Association. He says over the last 3 months, landlords have worked out about...
read more