2013 CFAA Compensation Survey – Improved & enhanced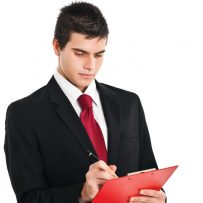 2013 Edition – Improved & enhanced
The 2013 survey will report data on 12 building positions, providing Canada-wide compensation data and provincial or regional data, as well as actual city data, or a statistical estimate of city wages for the positions for which there is not enough local data. In addition, the survey will address 15 office positions. For a sample of the data to be reported, click here. For a complete list of the positions being covered, click here.
For several positions, the data will be reported showing the compensation driven by building size. The full survey will also provide information on benefit programs, pension plans, turnover rates, and other HR practices. The CFAA rental housing employee benefits and compensation survey will cover over 5,000 employees of landlords of various sizes.
The survey may be purchased nationally or separately for one or more major city. The cities surveyed include Halifax, Martimes (excluding Halifax), Quebec City, Montreal, Ottawa, Kingston, Toronto (including GTA), Hamilton/Burlington, Waterloo Region, London, Ontario smaller centres, Winnipeg, Saskatoon & Regina, Calgary, Edmonton, Vancouver and Victoria.
Timing
The reports will be available on October 18. On October 24 from 2:00-3:30, CFAA's survey consultant, Pal Benefits Inc. (PBI) will host a seminar in Toronto to present the findings and answer questions on how to make the best use of the survey. There will be a webinar on October 28th for those unable to attend.
Confidentiality
PBI will also provide guidance on completing the survey data submission requirements, PBI will keep the data completely confidential, and not share it with anyone, including CFAA, other than through the reports which always aggregate landlords and employees to protect privacy.
Purchase Information
The report will be sent to those who purchase it in pdf format. If you would like a printed version sent to you by courier, please add $50 to the cost of the survey.
FOR SURVEY PARTICIPANTS
Landlord companies who contributed data to the CFAA 2011 Compensation Survey receive a substantial discount on the prices below.
FOR NON SURVEY PARTICIPANTS
Landlords who wish to purchase the survey but did not contribute data, companies that provide HR services, labour and employment law firms as well as anyone else who would like to purchase the CFAA Compensation Survey Information can do so. Pricing is as follows.
Compensation and Compensation & Benefits Survey Prices for Non Survey Participants
National: Compensation Survey $3,750, Compensation & Benefits Survey $4,500
Greater Toronto Area (GTA): Compensation Survey $850
Compensation & Benefits Survey $950
Large City: Halifax, Ottawa, Montreal, Calgary, Edmonton, Vancouver
Compensation Survey $625 Compensation & Benefits Survey $750
Smaller Centres/Areas: Maritimes (excluding Halifax) Quebec City, Kingston, Hamilton/Burlington, Waterloo Region, London, Ontario smaller centres, Winnipeg, Saskatoon/Regina, Victoria
Compensation Survey $425 Compensation & Benefits Survey $525
To place an order, please contact: Spencer Kenney, CFAA Membership Coordinator atadmin@cfaa-fcapi.org or at 613-235-0101
No Refunds
Due to the nature of the product, there are no refunds on purchases of the CFAA Rental Housing Compensation Survey.
CFAA would like to thank the Property Management Companies who participated in the 2013 survey: Bentall Kennedy, Boardwalk REIT, Canahahns, CAPREIT, Centurion Property Associates, Century Group Lands Corp, DMS Group, Gateway, GEF Seniors Housing, Greenwin, Haney PM, Homestead, ICR Management, Kay Four Properties Inc., Killam Properties Inc., Maclab Enterprises, Minto, Morguard, MVHC, Osgoode Properties, Oxford Properties, Park Properties, Princess Towers, Remai Group, Sifton Properties, Skyline Management Incorporated, Sterling Karamar, Timbercreek, Towers Realty and Vertica Residential Services/GWL.