New Conservative Housing Caucus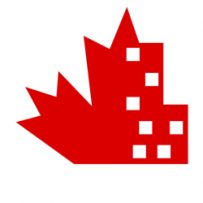 News Release        
  December 3, 2013 
CFAA Addresses New Conservative Housing Caucus
In late November CFAA addressed the new Conservative Housing and Construction Caucus
CFAA advocated:
improvements in the tax treatment of existing rental housing
greater use of direct financial assistance to low-income households so that they can rent in the private market if they choose, rather than move into social housing.
Besides helping the tenants, that direct assistance for low-income tenants would help sustain demand for private rental units even if more are built.
Phil McColeman, chair of the caucus, said, "The housing industry is a key driver of the Canadian economy. When our housing sector is healthy and succeeding, it means good paying jobs and spin-off benefits for communities across Canada; not to mention quality and affordable homes for our families.  Rental housing is also a very important part of the mix since it serves new workers in growing communities, and low and moderate-income Canadians."
Brad Butt is the former President and CEO of the Greater Toronto Apartment Association, and Vice-Chair of the Caucus.  Brad told CFAA, "Our role [as a Caucus] is to advise the Government on things we can do to make sure Canada has a strong housing market — in all sectors and regions — and that Canadians have choice and affordability. Our work with important stakeholders like the CFAA will … help us make solid recommendations to Ministers and agencies responsible for housing issues."
Another Caucus member, Peter Goldring, MP Edmonton East, told CFAA, "Multi-unit construction had flat-lined for 20 years, which has serious implications for many people across Canada at all rent levels. In particular, we have a great need for more housing which is affordable. I think the government should look seriously at a capital gains rollover."
The Caucus will also look at social housing, including the expiry of the social housing operating agreements. Achieving housing policies that work well is something that matters for private landlords, not just for tenants and social housing providers.  Improving tax policy matters more, and CFAA looks forward to working with the new Conservative Housing Caucus on both issues.