CFAA advocates direct assistance for low-income tenants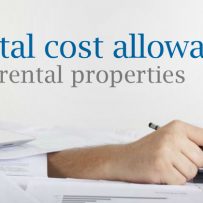 August 2013
For this year's federal pre-budget submissions, the House of Commons Standing Committee on Finance asked interested parties to propose between up to three recommendations.
The Canadian Federation of Apartment Associations recommended:
1. Tax deferral on the sale of rental property and reinvestment in other property
2. Encouraging major building retrofits to save energy through improved tax treatment
3. Use of the savings from the expiry of the social housing operating agreements to fund direct assistance to low-income renters
The first two items are recommendations CFAA has made on numerous occasions before. For more detail on them, see CFAA's newsletter National Outlook at cfaa-fcapi.org.
Direct assistance to renters is also long-standing CFAA policy. British Columbia, Manitoba and Quebec have used direct assistance to tenants for more than three decades. Saskatchewan and Alberta are now using direct assistance to tenants, and Ontario has taken some tentative steps in that direction. However, the federal government has been loath to provide funding for such direct assistance.
Instead, the federal government has subsidized the construction of social housing with the view that when the mortgages were paid off, the social housing would be available as an asset to house low-income Canadians.
However, the mortgages are now coming to their end, and with them the operating subsidy agreements, but the social housing providers are now asking for the extension of the subsidies since their repair costs and operating costs exceed their revenues. (In many cases, moderate or even high income residents received, or now receive, the benefit of reduced housing charges; but the social housing providers want continued government subsidies to assist those residents who are of low or moderate income.)
In CFAA's opinion, rather than continued subsides to specific housing units, the better approach would be to use the savings to provide direct financial assistance to low-income renters. That would enable the assistance to be targeted to those in the greatest need.
By making the direct assistance portable within and between provinces, expanded housing allowance programs would also encourage labour mobility, and allow renters to choose their housing to suit their needs. Low-income tenants should be able to take their subsidy with them if they find their social housing unit is not well maintained or does not suit their needs.
By using the program savings from the expiry of the operating agreements with CMHC, the new cost to the federal government would be zero.
CFAA will be advocating these reforms to the government, including MPs, Finance Department officials, the Finance Minister and the Prime Minister's office. Rental housing providers should recommend these measures to their contacts for the benefit of the rental housing sector, renters, workers and the economy, both in Ontario and across Canada.