CFAA advocates continued open immigration into Canada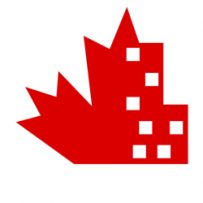 Given the recent deterioration of Canada's economy, there have been calls for
restrictions on immigration in Canada. CFAA believes that immigration has played a
major role in Canada's past economic development and that it should continue to do so
in the future. Given a low birth rate and the changing age structure of the population, continued immigration will help Canada avoid the negative changes in the population structure that will wreak economic havoc in Japan and Europe in the coming decades.
Maintaining current immigration rates is also of vital importance to Canada's
rental housing sector. New immigrants help maintain a steady demand for rental
housing in Canada in the face of the long term increased trend toward home ownership.
Immigrants also ensure a sufficient labour supply for the rental housing industry, since
they take jobs that other Canadians often reject.
CFAA and our member associations urge you to continue to pursue policies that
promote immigration to Canada. This is important to ensure the stability of Canada's
rental housing industry and to guarantee that Canada experiences continued economic
health in the future.
Yours truly,
John Dickie,
President, CFAA-FCAPI
CFAA Member Associations:
British Columbia Apartment Owners and Managers Association
Calgary Apartment Association
Eastern Ontario Landlord Organization
Edmonton Apartment Association
Federation of Rental-housing Providers of Ontario
1600 Carling Ave., Suite 640
Ottawa, Ontario K1Z 1G3
Tel. 613-235-0101 Fax 613-238-0101
www.cfaa-fcapi.org
Greater Toronto Apartment Association
Hamilton & District Apartment Association
Investment Property Owners Association of Nova Scotia
Kingston Rental Property Owners Association
London Property Management Association
Mobile Home Park Owners Association of British Columbia
Multiple Dwelling Standards Association (of Toronto, Ontario)
New Brunswick Apartment Owners Association
Professional Property Managers' Association (of Manitoba)
Rental Owners and Managers Society of B.C.
Saskatchewan Rental Housing Industry Association
Waterloo Regional Apartment Management Association