News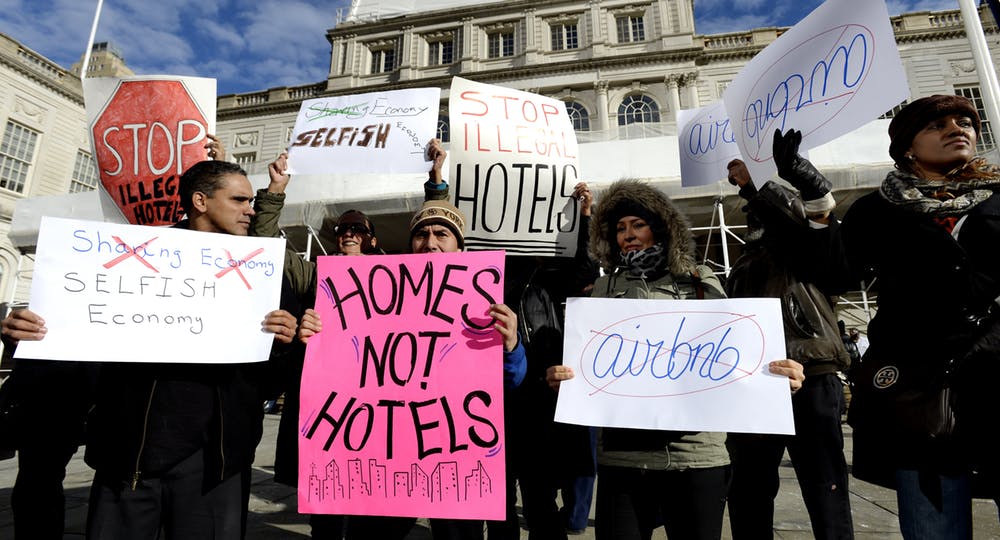 Which would you prefer: cheaper rent or a cheaper holiday rental?
I'd wager heavily that most people would answer "rent." It's a bigger slice of personal spending. Short-term accommodation accounted for just 1% of U.S. household budgets in 2016, compared to the 16% spent on housing, according to analysis from the Economic Policy Institute, a think tank based in Washington, D.C.
The rise of the sharing economy means the prices of both are linked more than ever. Airbnb Inc., which revolutionized travel by making it (slightly) cheaper and easier to find a decent place to stay in popular tourist destinations around the world, has also faced criticism for driving up rents and hollowing out neighborhoods while municipal authorities struggle to catch up.
Now, as the San Francisco-based company gears up to list its shares publicly this year, it's at least ostensibly trying to make peace with some of its critics. Airbnb on Friday outlined a series of measures aimed at ensuring it works to "serve all stakeholders." It outlined six groups — guests, hosts, communities, shareholders and employees — then some of the metrics it will use to ensure it's serving all of them effectively. For instance, it will lean on generally accepted accounting principles for revenue, Ebitda, and free cash flow, a welcome change from some of its tech peers. (WeWork's "community-adjusted Ebitda," anyone?) And it plans to spend an average of $10 million per year over the next decade on local initiatives intended to "promote cultural heritage, economic vitality, and sustainable communities, and demonstrate clear local impact."
So far, so commendable. But the approach appears lacking when it comes to Airbnb's assessment of what it calls communities. The firm says it wants to "strengthen the communities we serve" and "set a new standard for sustainable travel." Then it provides a metric which only addresses the latter: it will measure the carbon footprint of both its operations, and the travel facilitated by the Airbnb platform.
As far as the community impact of Airbnb goes, measuring the carbon footprint barely scratches the surface. Yes, it's important — an upswing in global travel has had huge ramifications for climate change. But cities from Barcelona to Boston are also struggling to deal with the impact that Airbnb has had on their historic districts and trendy neighborhoods. In Barcelona's Gothic quarter almost 17% of all properties were listed on Airbnb at one point in 2015. In some central London districts, about one in five properties have been listed on Airbnb, according to a 2019 study by University College London academics.
"It's a strange form of gentrification, where gentrified tourists are taking over from residents," said Philipp Rode, executive director of the London School of Economics' cities center.
The difficulty for many cities lies in the lack of data. How much housing inventory is being used for holiday rentals rather than households of people living and working there? And what's the trade-off between potentially higher rental fees, and the amount of additional tourist spending then can hope to reap? While third parties such as the website Inside Airbnb compile data to form estimates for some places, municipalities often don't know for sure how many Airbnb listings are in their neighborhood. Significantly, they also don't know what proportion of listings are a whole house rather than simply a room. In other words, how many are residents simply letting a spare room, rather than landlords listing entire properties, thereby displacing long-term tenants?
The metrics Airbnb unveiled on Friday were not exhaustive, meaning the company still has time to add further measures. Better transparency on its impact should be one of them.
Such data would make it easier for cities to determine the real impact that Airbnb has on their communities. For example, a 2017 study published in the Journal of Housing Economics found that every additional 12 Airbnb listings in a census tract (usually equivalent to about 4,000 inhabitants) was associated with a rent increase of 0.4% in Boston.
Perhaps the trade-off for increased visitor footfall, and therefore spending is one that municipalities are willing to accept. If Airbnb is confident that its community contribution is positive, it should have no problem sharing such information. Any argument that such intelligence is competitive is misleading. After all, hotels already have to do so in order to follow local tax and zoning rules. Either way,  if Chief Executive Officer Brian Chesky wants to show he really cares about the impact his firm has on neighborhoods, he should give them the tools to assess it.
]To contact the author of this story: Alex Webb at awebb25@bloomberg.net
Alex Webb is a Bloomberg Opinion columnist covering Europe's technology, media, and communications industries. He previously covered Apple and other technology companies for Bloomberg News in San Francisco.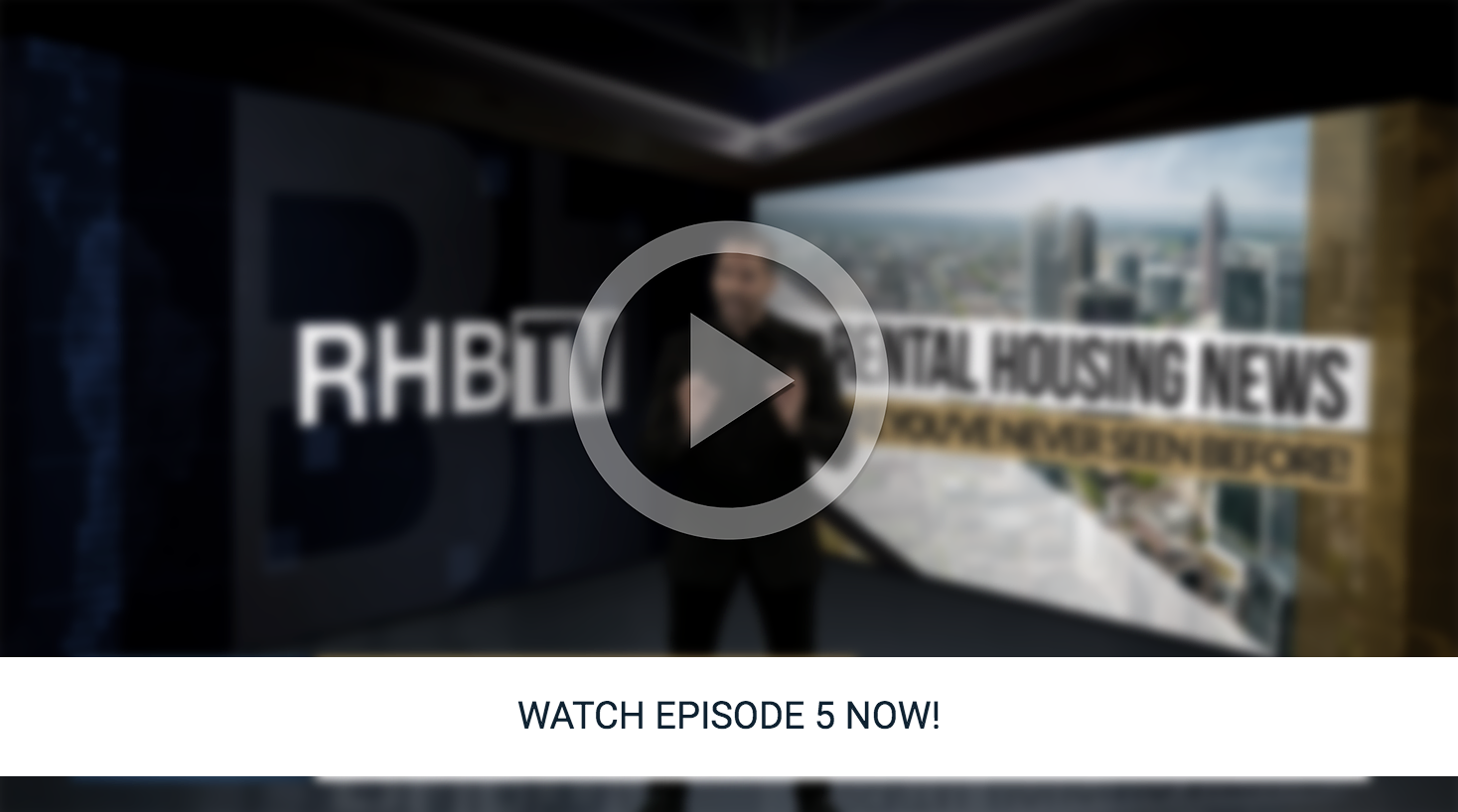 Watch our exclusive interview with Benjamin Tal where we sit down to discuss the current state and future trends of the rental housing market. Ben Myers brings us the latest rental market conditions in Vancouver and Toronto- including results from StatsCan's "Canadian Household Survey". Later, we'll go on location with Jason Cosentino, as he tours G.W.L Realty Advisor's latest, purpose-built development. We'll also be bringing you exclusive coverage from the 2019 FRPO MAC AWARDS.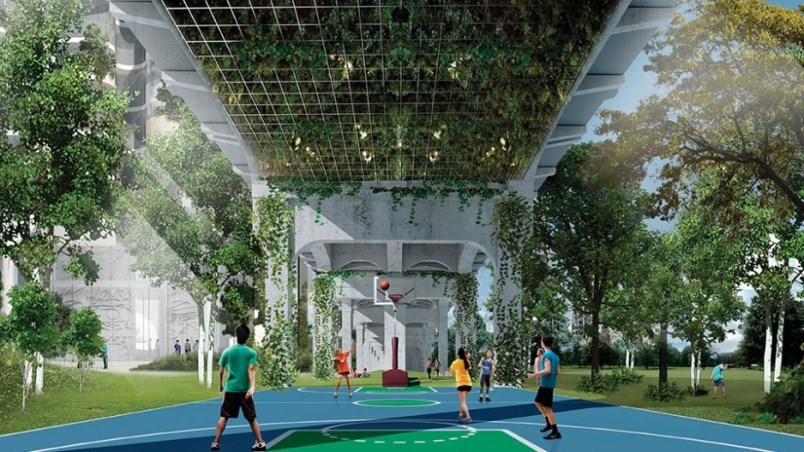 It's the largest residential development in Vancouver, which is expected to include the tallest towers in the city.
A Dec. 10 vote among 827 members of the Squamish Nation has put in motion the largest residential development in Vancouver, which is expected to include the tallest towers in the city.
Being built on First Nations reserve land, the 6,000-unit project is exempt from provincial rent controls, the foreign-buyer tax and the so-called speculation tax that governs all other homeowners in Metro Vancouver, a B.C. Ministry of Finance spokesman confirmed.
It is also unfettered from Vancouver taxes, planning and development regulations.
The Senákw project is on 11.7 acres of Squamish Nation land on both sides of the south end of the Burrard Street Bridge. Plans call for a mix of market rental housing and from 1,500 to 2,000 condominiums.
The unusually shaped property, adjacent to the former Molson Brewery on Burrard Street and close to Vanier Park, was the ancestral village of the Squamish Nation. Squamish members were forcibly removed in 1913 and transported to the North Shore and Squamish Valley. Their homes were burned.
The Squamish Nation reclaimed the land in 2003 after the B.C. Court of Appeal ruled that Canadian Pacific Railway, which had been granted the land for the railway, should return it to the First Nation.
The $3-billion development, considered the largest on First Nations land in B.C. and one of the largest in Canada, will be built in a 50-50 joint-venture agreement with noted Vancouver developer Westbank Development Corp.
Westbank declined comment, referring all questions to the Squamish Nation.
The Squamish voting process, which did not allow access by media or members of the general public, resulted in an 87 per cent approval, with 718 of the 827 voting members of the Squamish Nation in support.
The referendum asked two main questions: whether members approved leasing out three lots in Senákw for 120 years, and whether they were in favour of the proposed development to be undertaken jointly by the Squamish Nation and Westbank.
"The Squamish Nation Council is thrilled with the outcome of this referendum, which was approved by a landslide," said Khelsilem, a Squamish Nation councillor and spokesperson. "This is truly a landmark moment in our Nation's history. The Senákw project will transform the Squamish Nation by providing immense social, cultural and economic benefits to Squamish Nation members for generations to come."
Based on the proposal, towers would be between 36 and 50 storeys, according to Khelsilem.
But to achieve 6,000 homes in 11 towers would require buildings of between 55 to 60 storeys, based on comparison with other residential towers proposed but not yet built in Vancouver.
Currently, the 307-suite Shangri-La Hotel on Georgia Street, at 659 feet and 60 floors, is the tallest building in the city. A proposal from Henson Developments for a site on Nelson Street is for a 60-storey tower with 485 housing units.
"Most of it's going to be rental. We haven't decided on the exact mix of strata — if we are going to include it and how much, that's still to be determined — but we are looking at numbers around 10 to 20 per cent, possibly 30 per cent. But right now that's going to depend on market conditions and financing," Khelsilem told BIV.
Responding to concerns that Westbank might push for a component of high-end market housing, Khelsilem quipped, "It might not be the development partner; it might be the Squamish Nation, because we're largely seeing it as an economic development project."
In exchange for a long-term lease of the property, Westbank will guarantee the loan required for the development and contribute the equity required. The project will not require a financial investment by the Squamish other than the land.
A key element of the project is the lease agreement, which will span 120 years — enough time, said Toby Baker, senior operating officer for the Squamish Nation and CEO of Nch'kay Development Corp., to accommodate delays and shifting market conditions.
"We wanted to provide enough contingency at the front end of the lease so that if we run into market conditions that aren't favourable and we have to delay a phase, it allows us 10 years to construct," Baker explained.
This will result in a 110-year lease for rental units and a 99-year prepaid lease for the condo units, which are to revert to rentals when the lease expires.
Most of the project will be market-oriented, with just 150 to 200 rental units currently allocated for Squamish, which has about 3,600 members. Squamish who want to buy strata units will receive preferential pricing.
Despite the reputation of Westbank for high-design and upper-end units, Khelsilem said the focus is on rental and meeting the social needs of the Squamish community.
"There are opportunities to include other types of units at reduced rates or subsidized rates. A lot of that's going to depend on how much the Nation wants to include in the project," he said, noting that these will likely be undertaken with the assistance of financing programs from B.C. Housing and Canada Mortgage and Housing Corp.
Strata units will allow the project to secure profits on an as-needed basis, however.
The first of the project's five phases could break ground in 2021.
Once complete, the project will bring at least 4,200 market rentals to the city, which is more than four times the 937 rental units that are expected to be completed in Vancouver this year.
"Our current timeline, working with the developer and working with the city, we would like to see construction starting in the next 16 to 18 months," Khelsilem said.
Reaction to the project is mixed.
Vancouver Mayor Kennedy Stewart has called the project "a gift to the city" because of the potential for badly needed rental units.
The Squamish would not be required to apply to the city for approval, a city spokeswoman confirmed in an email.
"We would look forward to continuing our long-standing relationship and work with [Squamish] to support their integration with the existing community and city service connections," the email stated.
Condominiums in the project would be exempt from Vancouver's empty-homes tax, which was recently increased.
Anne McMullin, president and CEO of the Urban Development Institute, which represents the Vancouver residential development community, had a note of envy in her voice.
"All the power to them. It is an ambitious project," she said. "The problem we have in Vancouver is that it can take four to six years to get a rental building approved."
Local residents have voiced concern and support about the scale of the project.
"Some people are shocked, some people are really upset, some people are positive," said Larry Benge, a Kitsilano resident and co-chair of the Coalition of Vancouver Neighbourhoods.
"Particular to this Senákw project, it's sitting in the middle of an important access point into downtown Vancouver. It is a very constricted site, so that presents quite a few issues to be addressed. How do the people who live there get in and out? What kind of transit upgrades do you need? Certainly the infrastructure around that area would need upgrading."
While the Squamish Nation is the local government authority overseeing the project and will collect property taxes from residents, it must contract for the provision of city services.
"Now that we have this clear indication to move forward on the lease and the business partnership, we can start finalizing those kinds of details, then move towards very specific agreements with the city around the kinds of infrastructure," Khelsilem said.
Read more from Business In Vancouver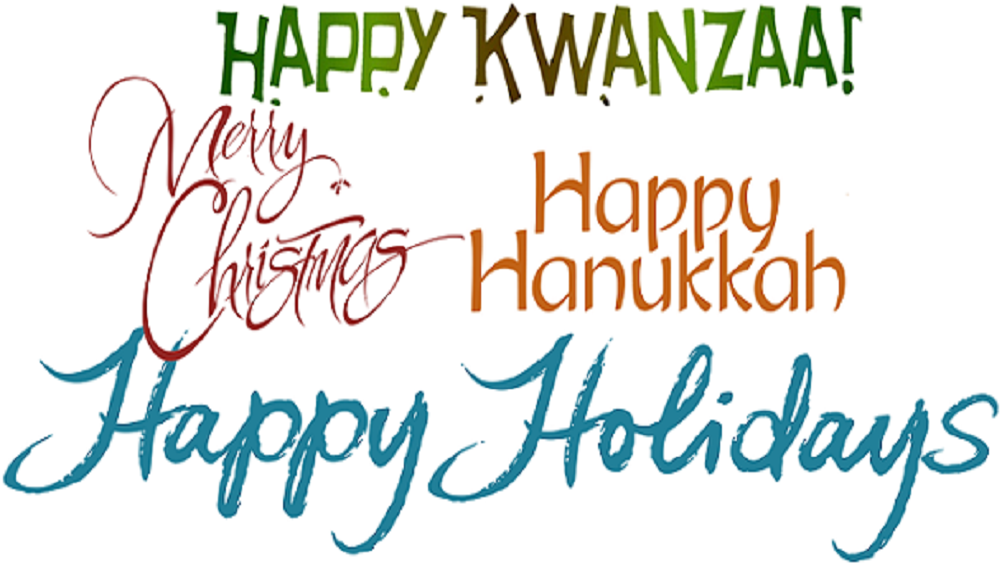 As we look toward 2020 and beyond, the RHB team would like to wish you all a very Merry Christmas, Happy Hanukkah, Happy Kwanzaa, Happy Holidays and a healthy-prosperous New Year!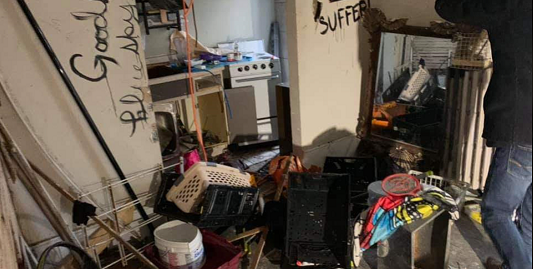 Adam Kitchener is a landlord with properties in Ontario. He has provided affordable housing to over 150 families including 60 refugees. He has also repositioned several large struggling multifamily complexes and works for landlords to provide quality housing across Ontario.
Despite what you might have seen In the media, most landlords aren't raising rents in a get-rich quick scheme. In fact, in today's rental climate, many landlords of small- to medium-sized properties are barely breaking even. If rental rates are based solely on greed, where was the greed prior to 2006 when rents were more affordable?
So, what's really going on? Why is it that rents continue to go up when the market is saturated with would-be renters?
Like homeowners, landlords are facing the pressures of rising house prices, property taxes, mortgage rates, and utility charges.
The Landlord and Tenant Board  (LTB) in Ontario was created in 2006 to help establish and enforce the rights and responsibilities of tenants and landlords alike. The aims of the board are to help mediate landlord-tenant disputes, resolve eviction cases, and keep all parties informed of their rights and responsibilities. It came into existence to try to avoid the very issues currently plaguing the system. The problem is, the LTB is broken.
Cutbacks and the resulting shortage of adjudicators are causing longer wait times to have tenant issues heard. In a desperate attempt to deal with these sharp increases, some landlords are trying to find ways around the situation.
The result? The broken LTB system allows bad tenants to go six to twelve months with no payment of rent, leaving small landlords with on average $30,000 in arrears, legal costs, and often damages to the home. Frustration has caused both parties to take the system into their own hands–with professional tenants not paying rent, knowing evictions will take upwards of a year and landlords offering buyouts or sidestepping the system to come to an early resolution and then turning their longterm unit into an Airbnb where they are granted protections, insurance and guaranteed collection of fees, all of which are not offered by the LTB. Landlords are often left with the cost of a bad tenancy and are instructed by the LTB to shoulder the burden of a non-paying tenant until it is deemed no longer financially reasonable to before granting eviction. Many scorned landlords are just simply selling off and removing the supply completely from the market and driving rents up for everyone else as supply shrinks in this already tight market.
So what can be done?
First, we need to address the housing shortage. There are not enough units to go around, and those buildings that do exist are dated. Cities across Canada, including the GTA, are facing a serious housing shortage–especially in terms of rental buildings. Many tenants are currently living in inadequate housing because there aren't any other options. Providing incentives for landlords to build more rental units, incentivizing homeowners to build a laneway house or a basement suite, and building more units to anticipate growth in demand would establish an oversupply creating a healthy market with a three to five percent vacancy rate. This would stabilize the market and drive bad landlords out of the market.
Governments also need to address the affordable housing issues affecting our neighbourhoods. Many of the population's most vulnerable feel they are being discriminated against in terms of securing housing. However, housing allowances have not risen to meet the current market, making it difficult for these populations to find housing. If governments both increased the housing allowance and paid it directly to the landlord, the result would be tenant and landlord security.
Finally, just as there are no repercussions for bad tenants, good tenants aren't rewarded. Landlords have no way of really knowing who it is they are renting to. Rent does not impact credit scores, however, if it did, landlords could check the system, renting to those who make their payments regularly and on time. Also, having a way to track a would-be tenants rental history would again ensure good tenants into units.
The answer to the rental realities isn't as simple as vilifying landlords as greedily increasing rents to pad their pockets. In fact, perpetuating this myth is adding more stress to an already tense landlord-tenant relationship. Moreso, misdirecting blame in this way we aren't holding those with the power to make real change accountable.
Small landlords across the province are asking to have a seat at the table so we can help with the affordable housing crisis. The government wants cheaper apartments, but no one thought to ask the landlord why the rent is high in the first place?
Rising rents have to do with the costs incurred in being landlords. It is the result of rising property taxes, utilities, and maintenance. Because of the financial burden of dealing with bad tenants, including damages, evictions and trying to collect overdue rent. And as we have higher populations of people renting, both because they want to and because they can't compete in the high-priced housing market.
Housing is about stability. Tenants want a stable home, and landlords want a stable rent. As a landlord, I want this stability for my tenants. I want each of them to have a home that they are proud of. Housing affordability will help make this happen, but finding solutions will only be realized when the government, landlords, and tenants work together to build more supply, provide better housing and offer more protection to both sides.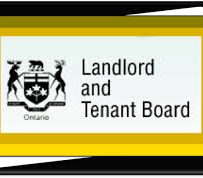 As of January 1, 2020, the maximum amount that may be claimed in Small Claims Court will increase from $25,000 to $35,000. Because the Landlord and Tenant Board's (the "LTB") monetary jurisdiction is equivalent to that of the Small Claims Court, the LTB's jurisdiction will also be increasing from $25,000 to $35,000.
A claim that was filed with the LTB before January 1, 2020 will continue to be limited to $25,000. Landlords who have large damage claims or rent arrears claims to pursue before the LTB (or even the Small Claims Court) that are close to or exceed $25,000 may wish to consider waiting to commence their claim in the New Year in order to take advantage of the increased monetary jurisdiction, provided of course that there is no limitation issue in doing so.
Plaintiffs who have active claims in the Superior Court of $25,001 – $35,000 may seek to transfer their claim to Small Claims Court in the New Year. Along with the increased jurisdiction of the Small Claims Court, the minimum claim amount that may be appealed to the Divisional Court from the Small Claims Court will also increase-from $2,500 to $3,500.
Jurisdiction is crucial to the success of your claim; as such, it is best to consult with a lawyer who can advise you of the best forum to litigate your matter.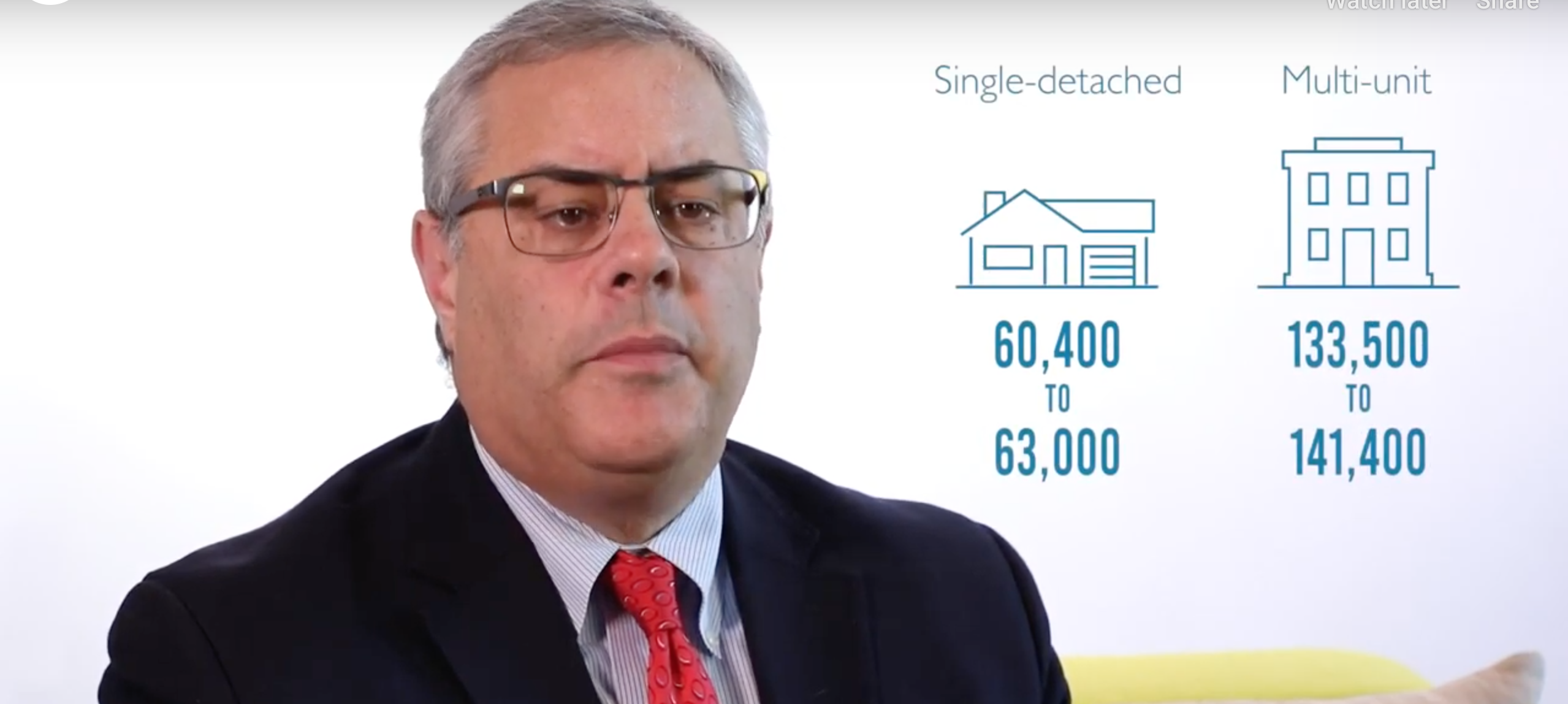 Explore the forecasts for 2020 – 2021 and learn more about the overall economic and demographic conditions, housing starts and home sales.
Find out how housing activity is expected to recover in 2020:
conditions will remain supportive of housing activity over the forecast horizon

starts are expected to stabilize in 2020 and 2021

sales and home prices will start recovering in 2020
Find all the details in the 2020 forecast from our Housing Market Outlook reports.
This is from the Housing Market Outlook series.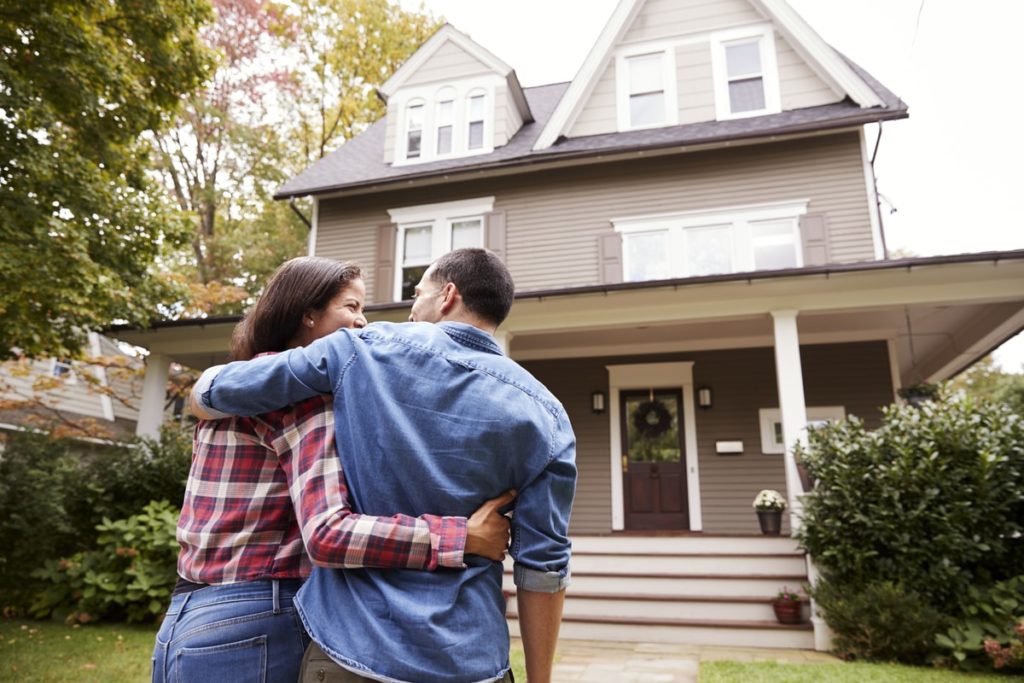 A new survey finds that newcomers are buying one in five homes in Canada.
Over the next five years, they're expected to buy about 680,000 homes, and that's good news for the Canadian economy and its real estate market, the survey suggests.
About 1,500 people were surveyed by Royal LePage over the summer, and all of those surveyed moved to Canada within the last decade.
That includes refugees, immigrants and students, representing 21 per cent of homebuyers in the country.
"Almost 50 per cent of new immigrants are choosing Ontario to be their destination," explains Chris Slightham, president of Royal LePage Signature Realty.
Akaufo Agbenyega is moving his family from Scotland to Waterloo Region for a new job.
His realtor, Shawn Ramautor, says he's dealt with more than 10 new immigrant clients over the past year and says it's not surprising that some newcomers are choosing to buy instead of rent.
"I think rental rates have gone up over 16 per cent from the same time last year," Ramautor says.
The summer's survey found that about 75 per cent of newcomers arrive in Canada with enough savings to buy a home.
It also found that they live here for about three years before getting into the real estate market.
Three quarters of those surveyed also said they hadn't considered moving to the United States instead, because they believe Canada is more welcoming.
"People are extremely friendly," Agbenyega says. "We've travelled to loads of places."
When it comes what they're buying, the survey found that more than half of newcomers who purchased homes went for detached houses.
Over 80 per cent stay in the region where they first settled.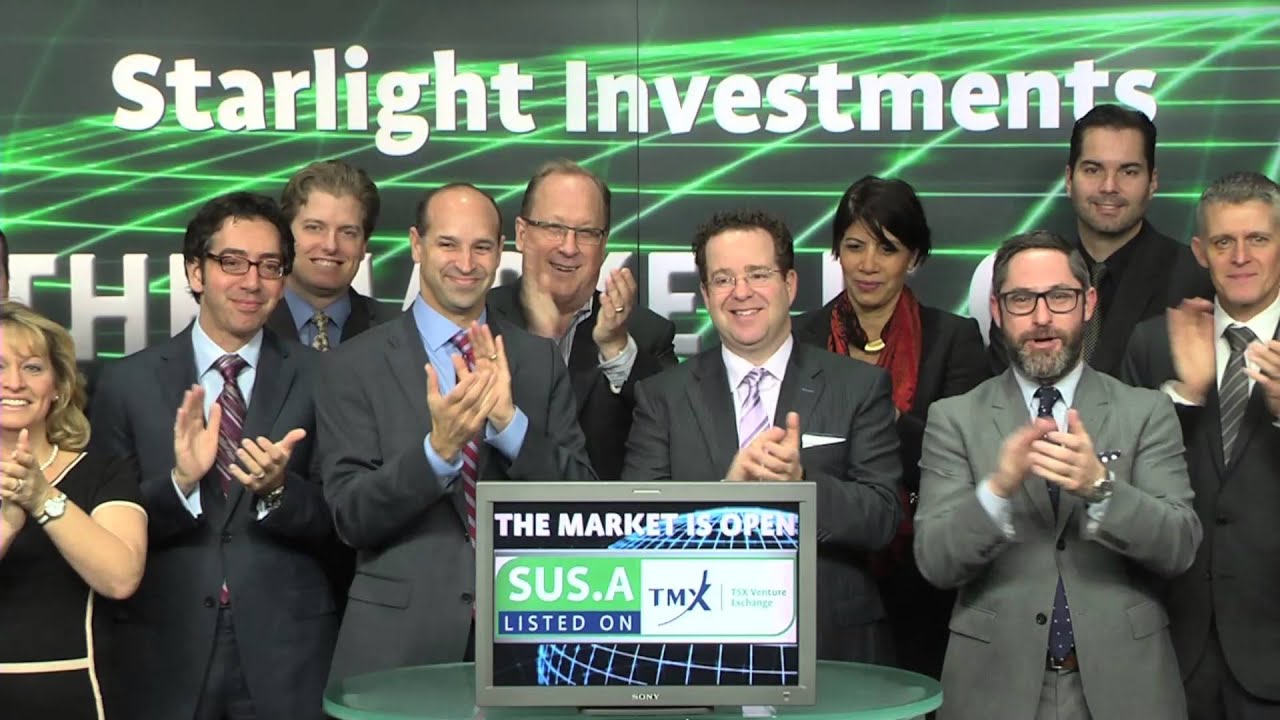 Toronto-based Starlight Investments, a multi-family and commercial real estate investment and asset management firm, has bought 12 Greater Toronto Area (GTA) apartment properties.
Starlight Investments bought the properties, which include 19 buildings and 626 suites, from Akelius Canada, a subsidiary of Akelius Residential Property AB, for $176.8 million.
More so Starlight Investments said that the acquisition of these 19 buildings further enhances its presence throughout the city.
Recently, the portfolio had received around $12.5 million in structural and mechanical upgrades by Akelius Canada before the sale.
On-site property management services will be provided by Sterling Karamar or Greenwin Inc.
12 BUILDINGS INCLUDED IN TRANSACTION
* 580 The East Mall: 122 units with an average size of 1,001 square feet. Thirty-seven per cent of the suites have been renovated and the building has received capital expenditures of $3.8 million;
* 2701 Eglinton Ave. W.: 49 units averaging 610 square feet. Sixty-one per cent of the suites have been renovated and the building has received capital expenditures of $927,000;
* 2040 Eglinton Ave. W.: 37 units averaging 690 square feet. Forty-nine per cent of the suites have been renovated and the building has received capital expenditures of $600,000;
* 310-312 Lonsdale Ave.: 35 units averaging 665 square feet. Eighty-six per cent of the suites have been renovated and the building has received capital expenditures of $1.1 million;
* 778 Broadview Ave.: 39 units averaging 370 square feet. Sixty-seven per cent of the suites have been renovated and the building has received capital expenditures of $453,000;
* 260 Gamble Ave.: 26 units averaging 554 square feet. Seventy-three per cent of the suites have been renovated and the building has received capital expenditures of $445,000;
* 338-342 Donlands Ave.: 36 units averaging 401 square feet. Forty-seven per cent of the suites have been renovated and the building has received capital expenditures of $359,000;
* 5-9 Stag Hill Dr.: 67 units averaging 747 square feet. Sixty per cent of the suites have been renovated and the building has received capital expenditures of $900,000;
* 327 Chisholm Ave.: 20 units averaging 588 square feet. Forty per cent of the suites have been renovated and the building has received capital expenditures of $183,000;
* 2367 Queen St. E.: 24 units averaging 300 square feet. Fifty-eight per cent of the suites have been renovated and the building has received capital expenditures of $705,000;
* 74 Curlew Dr.: 112 units averaging 720 square feet. Twenty-four per cent of the suites have been renovated and the building has received capital expenditures of $1.5 million;
* and 2029-2055 Victoria Park Ave.: 60 units averaging 1,020 square feet. Thirty-three per cent of the suites have been renovated and the building has received capital expenditures of $1.2 million.
CLICK HERE to read Starlight's public release.