Westland MyGroup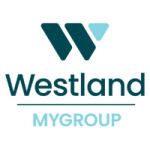 3390 South Service Road
Burlington, Ontario, L7N 3J5 [Map]
Tel: (844) 999-7687
Contact: Victoria Thornbury
Email: vthornbury@westlandmygroup.ca
Website: www.westlandmygroup.ca/

Products / Services
Insurance
Corporate Bio
Westland MyGroup provides exclusive discounted rates on home and auto insurance for members of Landlord Associations and member's employees and dependents.
Your members are the heart of your organization. Give them more with a Westland MyGroup insurance program.
Backed by over 40 years in business, Westland MyGroup offers exclusive discounts on home and auto insurance for you and your members, with no cost or work for you. We use the power of group buying to offer a range of auto and home insurance coverages to meet your members' needs – from basic, to enhanced. Our dedicated and experienced team of brokers are here to provide exceptional value and outstanding customer service.