Rentmoola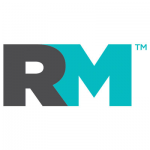 710 - 1030 West Georgia Street
Vancouver, British Columbia, V6E 2Y3 [Map]
Tel: (888) 665-8870
Contact: Philipp Postrehovsky
Email: philipp@rentmoola.com
Website: www.rentmoola.com

Products / Services
Online rent payments
Corporate Bio
RentMoola, one of North America's leading fintech companies, is changing the landscape of paying rent all over the world. Solving the age-old problem that paying and collecting rent is a major hassle, RentMoola is an online global payment network that allows tenants and owners to pay rent and other payments by credit card, debit card, RM eCheck, RM Cash or RM PAD+ while earning rewards. Our MoolaPerks™ program provides exclusive deals to travel, lifestyle, home services and other rewards redeemable across North America.
RentMoola's RM Property helps property managers with four key functions in your business:
Collect – Our secure online platform gives your tenants ability to pay their rent from anywhere with any payment method.
Acquire – With RentMoola's next generation tenant screening, decision making is faster when choosing the best renters.
Connect – Easier communication with our maintenance request system, messaging centre and document storage.
Reward – Give your tenants access to exclusive MoolaPerks deals and discounts.
BETTER RENTING™