METRO COMPACTOR SERVICE INC.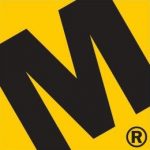 145 Heart Lake Road South
Brampton, Ontario, L6W 3K3 [Map]
Tel: (416) 743-8484
Fax: (416) 743-5104
Contact: Yivgeni Matoussov
Email: yivgeni@metrogroupcan.com
Website: www.metrocompactor.com

Products / Services
Compactors, Containers, Repair Services to all Waste and Recycling Equipment
Corporate Bio
Metro Compactor is Canada's leading experts in waste and recycling equipment. Metro designs and manufactures high quality residential compactors and containers. We operate the largest service fleet and are available 24 hours a day to repair and maintain all waste and recycling equipment across Canada.