H&S Building Supplies Ltd.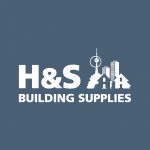 96 Maplecrete Road
Concord , Ontario, L4K 2B5 [Map]
Tel: (800) 207-8325
Fax: (905) 738-7599
Contact: Amit Shanghavi
Email: amit@hsbuild.com
Website: www.hsbuild.com

Products / Services
Maintenance Supplies: Seasonal, Janitorial, Fire Safety, PPE & WHMIS, Hardware, Paint, Wall & Floor, Building, Plumbing, HVAC, Appliance Parts, Lighting and Electrical.
Corporate Bio
Since 1993, H&S has grown into one of Ontario's premier maintenance supply superstores. With over 14,000 products in stock daily, we know what it takes to operate your building by providing the right product, at the right price.