F. Shaw Management and Consulting Inc.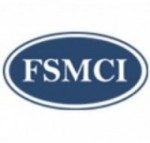 45 Marrakesh Drive
Toronto , ON , M1S 3W9 [Map]
Tel: (416) 850-9143
Fax: (416) 850-9154
Contact: Fazil Shaw
Email: fazil@fshaw.ca
Website: www.fshaw.ca

Products / Services
Elevator and Escalator Consulting
Corporate Bio
F. Shaw Management and Consulting Inc.(FSMCI) is a licensed, full service elevator consulting firm that specializes in all aspects of the management of your vertical elevating devices.
With over 200 years of collective elevator and escalator experience on our team, coupled with a growing portfolio of almost 244 buildings
managing over 500 elevating devices, F. Shaw Management (FSMCI) prides itself on working with a very prestigious client base that includes some of the most high profile property management companies in the industry.
Regardless of the number of buildings your firm manages, the number of elevator contractors you are working with and regardless of geographical area in which your or your company's buildings are located in, F. Shaw Management and Consulting Inc. has a national reach that makes us the elevator consulting firm of choice for so many of Canada's most prestigious property management companies.
Recent Stories