Newsreel 5
A review of the province's rental housing market is ruling out a cap on rent increases in all but the most extreme cases. The report, drafted by civil servants and released, Friday says creating more incentives for the construction of new units is a more workable way to address the supply crunch in the white-hot housing market. It calls for "better protections against unreasonable rent increases" but Executive Council clerk Cheryl Hansen, the province's top civil...
read more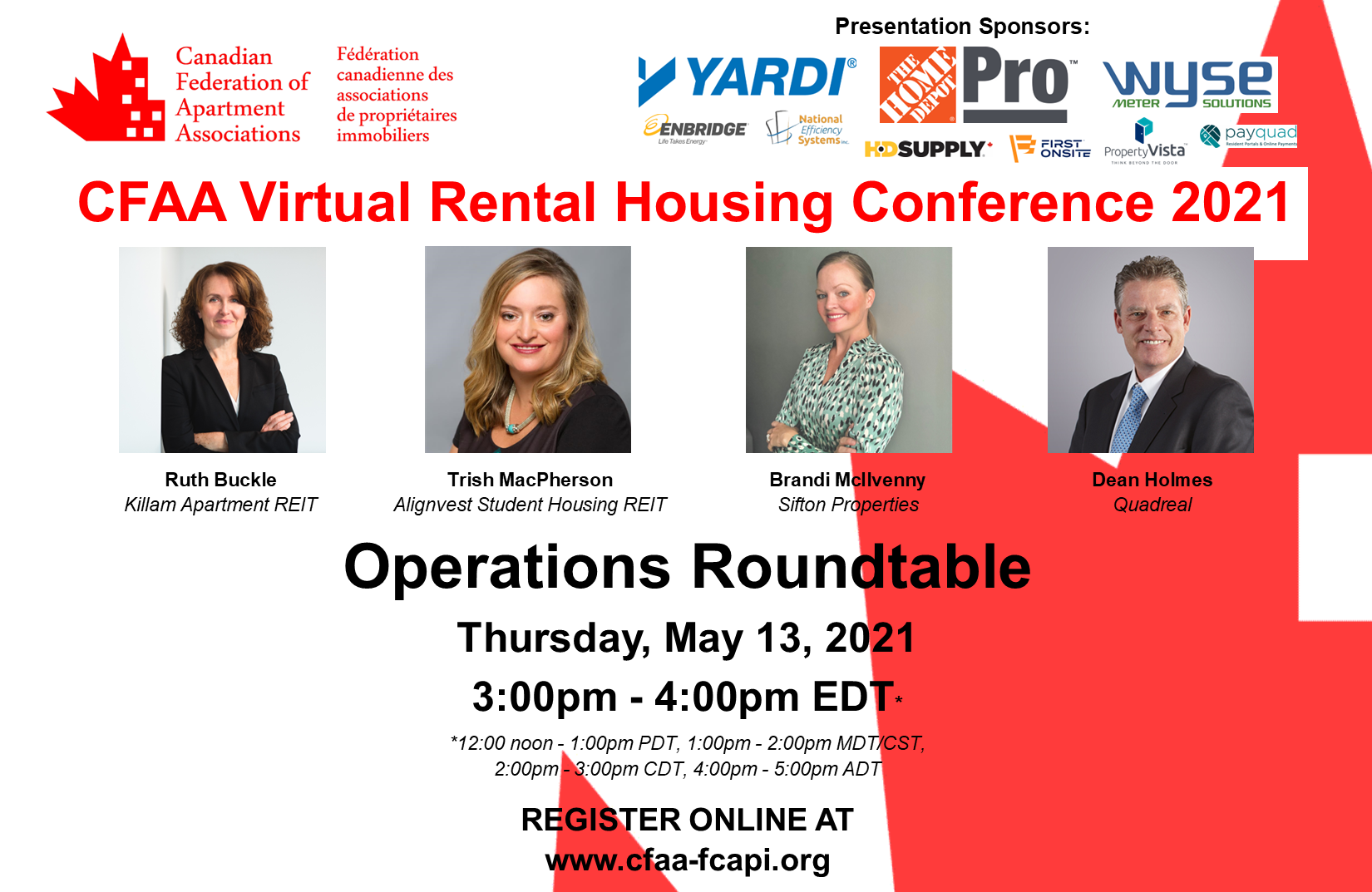 The Operations Roundtable will take place this Thursday (May 13) from 3:00 to 4:00 pm* EDT. *(12:00 to 1:00 pm PDT, 1:00 to 2:00 pm MDT/CST, 2:00 to 3:00 pm CDT, 4:00 to 5:00 pm ADT) The event will open at 2:30 pm EDT, and will remain open until 5:00 pm EDT, to allow for additional networking with attendees, sponsors and the panelists. Panelists: Ruth Buckle, Senior Vice President, Property Management, Killam Apartment REIT Trish MacPherson, Partner, Alignvest Student Housing REIT Brandi...
read more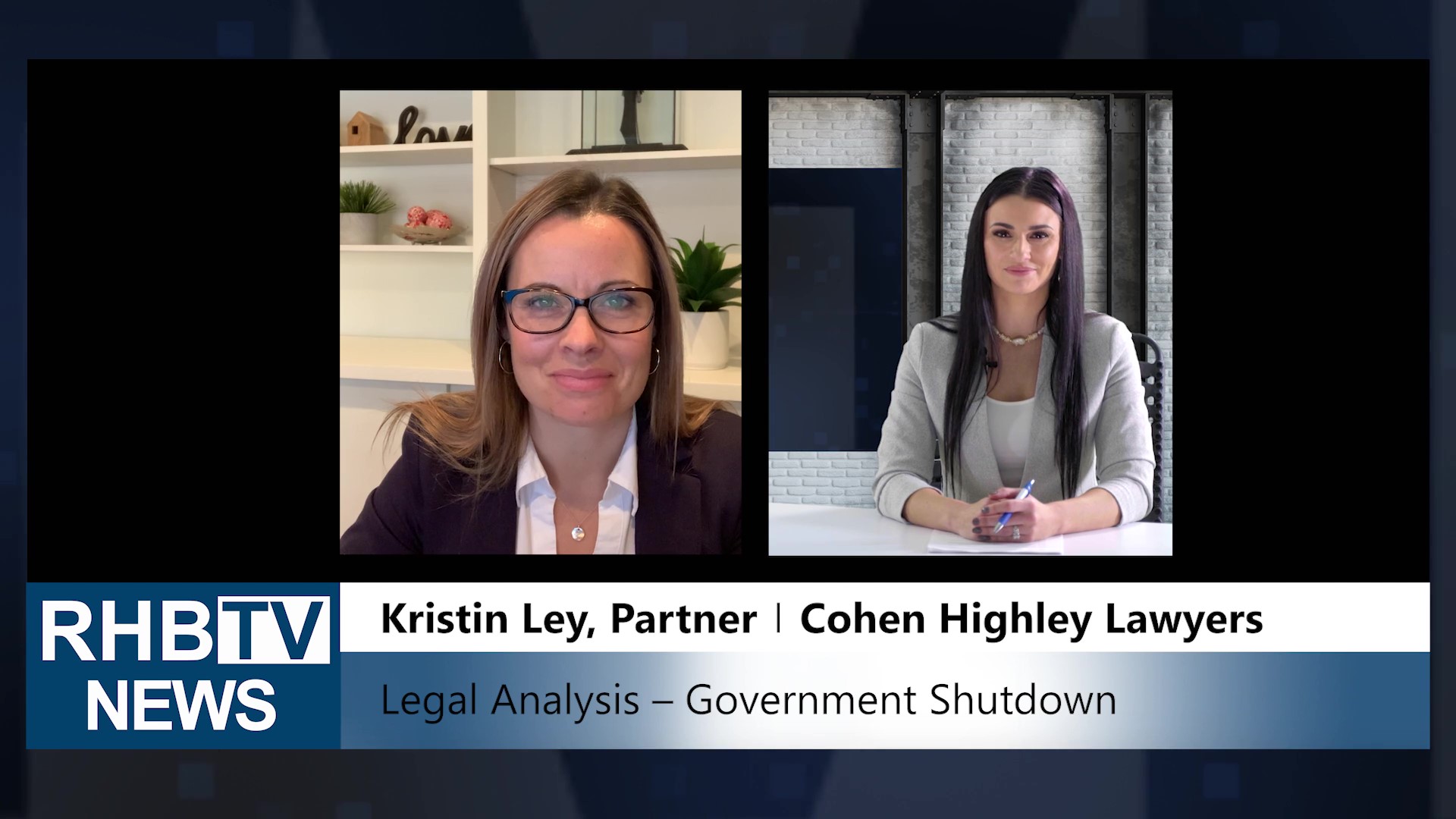 During these difficult and trying times, RHBTV and Kristin Ley, Partner Cohen Highley want to help with legal questions from anyone in our industry. Watch the video announcement below and don't forget to send in your questions
read more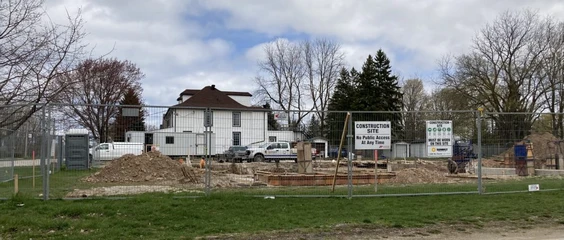 Owen Sound is conditionally waiving just over $212,000 in development fees for two projects that will add a combined 39 rental units in the city. Some councillors said Monday that the two developments – a 23-unit build near Duncan McLellan Park and 16-unit townhouse project on 16th Avenue East – are exactly what council had in mind when it approved a fee exemption for purpose-built rental units as a way to increase that type of much-needed housing. "As we are all aware, more supply is going to...
read more
It has always been assumed that online reputation boosts apartment property performance. A new report from J Turner Research and RealPage puts some teeth to that assumption. On average, properties enjoyed a three-basis-points premium to market returns for each point a community improved its Online Reputation Assessment (ORA) score. Additionally, the study showed that property performance fell with an adverse change in online reputation. By zeroing in on four markets Dallas, Phoenix, Atlanta,...
read more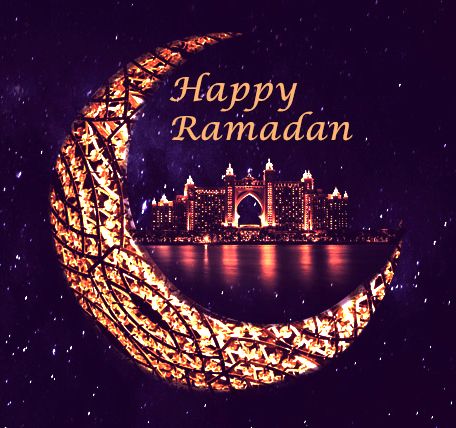 Wishing you a blessed and Happy Ramadan. Ramadan Mubarak from RHB!
read more
Question: In our condominium building, we have a lot of renters. Too many! I want to bring forward a motion at our next AGM (whenever that will be — we have not had an AGM in more than 25 months, and that's another issue) directing the condominium board to take all steps to amend our bylaws to cap the number of tenants in our building. Can you help me draft an appropriate motion? Please help! Answer: The short answer is no, condominium corporations cannot limit the number of rental units by...
read more
Here's to hoping this Easter and Passover holiday brings your family health, happiness, and lots of love. Happy Easter and Chag Sameach from RHB!
read more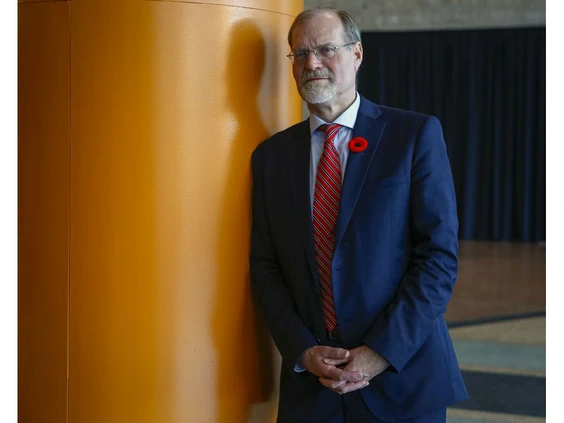 Ottawa council has given city staff the go-ahead to study a novel approach to increasing the number of desperately needed affordable housing units in the capital by leasing directly from private-market landlords. Staff are scheduled to review and make recommendations on the feasibility of what's called a "head-lease" program by the second quarter of 2022 — a timeline some believe will cause the city to miss out on a fleeting period of friendlier rental-market conditions. Head leasing,...
read more
NEW PREDICTABLE FEES – EFFECTIVE: May 1, 2021 At the Technical Standards and Safety Authority (TSSA), we are improving our operations, launching new programs, and simplifying our fee structure as we transition to become an Outcome-Based Regulator. This organizational transformation has us focused on improving public safety in Ontario, building stronger partnerships, and reducing unnecessary burden on responsible businesses. New Streamlined Fee Structure – Fair, Predictable and Efficient As...
read more