WRITE THE RIGHT LEASE FOR THE RIGHT TENANTS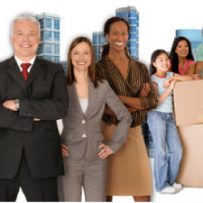 Story by: Frank Gerard | RHB Newsreel
Targeting and marketing of rentals for a specific tenant demographic in specific buildings ensures consistency in administration, compatibility and a sense of community among the tenant population, and potentially, waiting lists for tenants wanting access to your properties. Some building locations are best suited for student rentals only, others for "seniors", and others may be best for "family" occupancies.  Attracting and keeping the right tenants involves more than just marketing, it requires a lease agreement designed to preserve and maintain the features which make the rental operation most attractive to the target demographic.
Student leases, for example, require lease terms which give the landlord flexibility in dealing with the challenges of high "roommate" turnover; year-end move outs; room assignments; and parents.  Lease and guarantor provisions can satisfy students and, most importantly, parents, that liability will be limited to the obligations of their own child, and not that of others.  In "adult lifestyle" operations, rental applications and leases can be designed to promote occupancy for an older demographic without offending applicable human rights legislation.  Seniors' rental housing demands special lease provisions to address questions of accessibility, powers of attorney, care services, and compliance with diverse regulatory requirements imposed by individual provinces in respect of retirement homes.
Leases can even be used to ensure general lifestyle compatibility: for example, the operation of "no smoking" buildings for a target demographic promoting a healthy lifestyle.  Specific clauses can be drafted which will provide for eviction in the event of non-compliance with the non-smoking policy.  The lease would include an acknowledgement and acceptance by tenants of eviction as the consequence of breach of the policy by the tenants or their guests. The leases themselves can then be used as a marketing tool and assurance to prospective tenants that the building will truly be "smoke free".
Regardless of the target tenant demographic, lease "rules" can be used to prohibit behaviours which are likely to create conflict between tenant occupancies or to promote behaviours which foster compatible tenant occupancies.  The lease terms will need to conform to provincial residential tenancy regulations and human rights legislation, and special clauses may also be needed to address municipal legislation, such as the "lodging house" restrictions found in many Ontario municipalities.
The Federation of Rental Housing Providers of Ontario (FRPO) is presenting a session on "Leasing to target demographics: Students, Seniors, Families and Millennials" on Tuesday, March 24, at 20 Upjohn Road in Toronto from 8:30 to 10:30 A.M. The session will be presented by Joe Hoffer, a lawyer with Cohen Highley LLP, and Bonnie Hoy, a professional leasing and marketing consultant to the rental housing industry.  Here is a link to the program description:  http://www.frpo.org/documents/Leasing%20Seminar%202015.pdf