WRAMA talks marijuana laws, standardized lease and Housing First Initiatives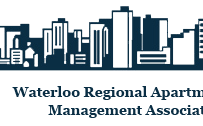 On March 14, 2018, WRAMA talks about Canada's marijuana laws, Ontario's standardized lease and Waterloo Region's Housing First Initiatives.
Kitchener, ON – The Waterloo Regional Apartment Management Association (WRAMA) welcomes two outstanding guest speakers to its meeting on March 14, 2018.
John Dickie, President of the Canadian Federation of Apartment Associations (CFAA), will offer a federal perspective on residential rental housing provision. He will include updates about the impact of the changing laws around marijuana, its use and growth, and what it means for tenants and landlords.
Joe Hoffer, Partner at Cohen Highley LLP, will speak to the implementation of Ontario's mandatory standardized lease in late April 2018. He will also speak to its impact on tenants, landlords, student rentals and housing first initiatives, including those supported by the Region of Waterloo.
WRAMA was formed to provide information and support to owners and managers of residential rental properties throughout the Golden Triangle, including Kitchener, Waterloo, Cambridge, Guelph and the surrounding townships. Its mission is to actively develop and sustain the integrity of its members' business – the provision of private residential rental accommodation – in the Golden Triangle.
To learn more about this event and WRAMA, please contact:
Andrew Macallum, President
519-501-2506
Email:  president@wrama.com
Twitter:  @WRAMAprez