Working Through Maintenance Delays With Residents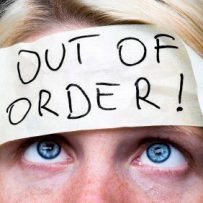 The modern-day renter chooses the renter lifestyle because it's convenient and worry free. Once they become residents of your property, how can you ensure you deliver that implied promise? Keeping the ship running smoothly is an uphill battle — appliances will break, amenities need maintenance, and maintenance delays will happen. They key to placating frustrated residents as you work to resolve issues is delivering great customer service.
Keep residents in the loop
As a resident, it's irritating to deal with a leaky faucet and not know when it will be taken care of. When appliances break, or when the elevator is out of commission, let your residents know when they can expect the issue to be fixed. Return calls and messages for maintenance service as soon as you can, and update residents on the status of the repair. Providing a fix-by date will help residents cope with the inconvenience and communicate that your team is aware of and addressing the problem.
Resolve problems ASAP
Your residents will take the small things for granted until a problem arises: the dumpster overflows, the laundry stops working, or the elevator is shut down for maintenance. Your residents expect an orderly apartment community where everything works as it's supposed to. When things break and issues aren't addressed, their satisfaction level with your community will decrease. If you let it drag on for too long, they are more likely to consider moving once their lease expires.
Show you care
Building a foundation for resident satisfaction begins with great service from the management. When delays happen and things go wrong, it's vital to communicate to residents how your team is working to fix the problem. At the end of the day, responsive customer service and prompt maintenance are the best ways to communicate that you value your residents and care about their living experience.
Story by: Jennifer Chan