Woo… Then Follow-Through — Keeping Residents Happy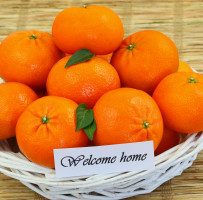 Story by: LINDSEY SCHOBER
Every new lease brings the possibility of a long-term resident. Putting your community's best face forward will convert many prospective renters to residents, but your job isn't done once the lease is signed. Now is the time to turn those first impressions into lasting ones by nurturing good resident relations — the key to renter retention.
It all starts with follow-through.
Follow-through encompasses everything from attentive customer service and open forums for communication to a personalized welcome or property tours. Retaining residents is more cost-effective than filling a vacancy, and there are several easy ways you can improve follow-through and keep residents happy for the long-term.
Here are five easy tips to help foster good resident relations and improve retention rates.
Give a warm welcome
After the lease is signed, your renters have a lot hard work ahead before they're settled in —  unpacking, updating their address, learning the neighborhood, navigating public transportation, finding the nearest grocery store and countless other tasks.
Give new residents a welcome package to help smooth the process and make them feel at home in your community. Include coupons to local businesses, a small gift such as a gift certificate to a local home store or the coffee shop across the street, maps and transportation schedules – whatever is going to be useful for your residents. Make sure to offer up your neighborhood expertise if they have questions. An email is good, but don't underestimate the power of a handwritten note and a physical package. It can go a long way in creating good resident relations.
Show off your amenities
Whether your new residents have already walked every inch of your property or showed up sight-unseen, there are likely several details they'll need to know before feeling truly at home. Make a point to schedule a walking tour of your property and dole out the deets. If you have a clubhouse, for example, show them how to use the entertainment system and remind them how to book it for their upcoming party. Give them a quick treadmill tutorial. Does the lock to the bike garage stick? Show them how to make it work. Providing them with the details they need to be comfortable and confident at your property will make them feel like they have been living there for years.
Create channels for communicating online
Creating a sense of community helps renters feel connected to the property and the people who manage it. Social media can be the foundation of your online community, but take it a step further and make Facebook a useful communication tool that helps residents track all things related to living at your property. Post reminders for events (as well as pictures and videos after the fact), and keep residents up-to-date about nearby construction projects, street closures, scheduled maintenance, meetings or changes in policies.
Set up opportunities to connect in real life
In addition to maintaining active online channels, take the time to meet with your residents in person to foster a positive sense of community. Set up appreciation days for residents, supply grab-and-go breakfast treats and be available for questions, or set up "office hours" each week to facilitate open communication with residents. Consistent and regular meetings will allow you to gain crucial information about your renters. People are going to want to stay in a home where they have personal connections and feel like their voice is heard.
Schedule regular and personalized follow-up
After your residents sign their lease, check in with them to make sure everything is going well with their home and your community. Set up reminders in Outlook or use your CRM to schedule this communication with your renters on a regular basis. Send them an email or give them a call after one week to ask about their move and see if they have everything they need from you. Then, check in at one month to ask if they have questions. After that, quarterly check-ins allow you to stay in touch without being intrusive, and you can start the conversation about lease renewal.
These types of communications are also a good opportunity to ask for reviews from your residents. Make a request for a review part of the lease signing or renewal process, and mention it during your regular communications as well.
In addition, give residents the opportunity to provide anonymous feedback and help improve overall satisfaction with your property. While they want their voices heard, they may not feel comfortable providing constructive criticism in an open forum. Send out quarterly surveys and ask residents about their move-in experience, the environment and the staff. Is the property clean? Are they satisfied with the response time for maintenance requests? The results can provide benchmarks and goals for staff, and help ensure a high level of customer service all year long.
The bottom line: Do what you say you're going to do. Every. Single. Time. Delivering outstanding customer service and timely responses throughout the year are not only core responsibilities for any property manager, but key to keeping your residents happy and willing to renew, year after year.