Why We Need More Gen Ys in Property Management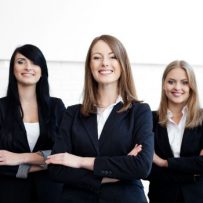 Millennials, or Gen Ys, have been on the minds of apartment industry leaders in recent years. The generation is expected to have a significant impact on the future of rental housing, both as employees and renters.
Interestingly, a recent study by PwC reveals that many Millennial employees don't believe that excessive work demands are worth the sacrifices to their personal life. This likely is a polar opposite belief for many more seasoned apartment industry leaders who grew up believing that you take care of business before pleasure. You didn't dare tell dad that taking out the trash out would have to wait until you finished sorting your baseball cards. Not unless you wanted to wear the trash to the curb.
So what does this say about the current and up-and-coming workforce pool that property management companies have to choose from and mold their next generation of managers and staff? Is it cause for concern?
Improving Communication Skills is Key

I recall a panelist at one industry conference last year who said that no way on earth would she hire a Millennial. Not worth the trouble, she said. Can't get them to stay focused long enough to understand what you want them to do. Kind of harsh words, but connecting with Gen Y can be trying at best. Understanding what motivates this generation is even more challenging.
Everyone has his or her opinion, but Millennials are fast becoming more meaningful to the multifamily industry whether we like it or not. We need them to work and also to live in the properties we build. They are an interesting lot.
Deep down, I think they mean well and want to succeed – PwC's study supports that – but communication is not their forte. Email and social media platforms, despite what is stereotypical of Gen Y, are not always the generation's communication of choice. Yet trying to get a returned phone call – or any kind of response – often is challenging, at least from my personal experience.
A friend who is a fellow publisher grumbled recently about the sometimes non-existent communication of one Millennial who handles his social media. His response to a technical issue was painfully slow, leaving my friend to wonder for several hours if his message had even been heard. No return phone call, email, or text.  It's happened too many times before, and unfortunately, this Millennial isn't alone. I've had similar experiences with the 20- and 30-something set throughout the course of business.
Focus on Leasing—Not Loyalty
Employer loyalty isn't high on the list, either, for Millennials. Data suggests that today's younger workers feel they shouldn't stay in a job any longer than two or three years. Those of us who compiled the 20-plus year careers in our first or second job have a hard time understanding that logic. My neighbors' daughter recently got a good job with a big employer – she was selected right out of college after a long, rigorous search that involved culling several hundred candidates. After the she landed the job, all she could talk about was her path up the corporate ladder, and that, clearly, that climb would involve as many employers as it took. Think her new employer would want to hear her career strategy?
Interestingly, with these types of work ethics, Millennials expect to be appreciated for their contributions and to become a part of a cohesive team effort, the study shows. Flexibility in where they work and how much they work is important, unlike non-Millennials who are driven by pay and development.
Millennials Have More to Offer Your Property Management Team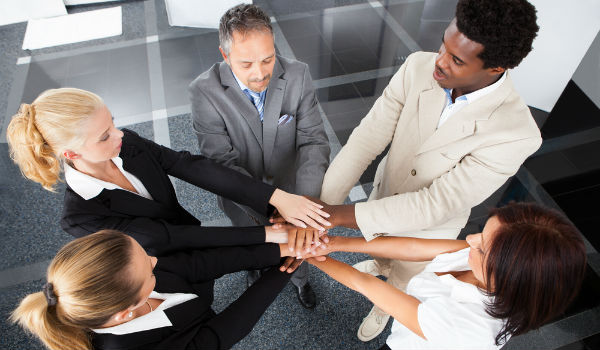 This laissez-faire attitude may mean the apartment industry, and others, are in for some interesting challenges as the generation ultimately figures out where it's going. But resist, as you may, the temptation to recite the proverbial five-mile walk to school in the snow to the next Millennial you see as you think about working with this generation. Many have much to offer.
One Millennial whom I've gotten to know in a professional environment shares some of the quirks described above, but is dedicated to his work and aims to please. He's a fast learner, wants to get the job done right, and offers solutions. We both acknowledged over enchiladas one day at lunch that we're definitely on some very different wave lengths. Yet we can work together, and that's a good thing.
It's just one of those proverbial generation gap things, and we must learn how to work around it. Mike Mitchell, an associate with North Carolina Housing Officers (and in full disclosure—a Millennial) provides his own insights about working successfully with Millennials in property management. The key, he says, is to let them grow. You just may be pleasantly surprised by the results.
So, instead of being daunted by what appears to be a dearth of communication skills with Gen Y, prospective employers may have to be proactive in helping them hone this crucial skillset.  Placing them in positions where they have to communicate directly and promptly with residents and prospects can help them quickly cultivate the "people" skills necessary to succeed in property management—and in life.
Also, instilling a culture that promotes passion, proactivity, and pride in the organization and its brand could heighten long-term commitment for this dynamic generation and potentially pay dividends through leasing opportunities and resident satisfaction.
Gen Ys are very capable of making a contribution, and property management companies should learn to embrace them. It's like anything else that requires a little elbow grease to get that great shine.
Story by Tim Blackwell
(Source for Images: Shutterstock)
MILLENNIAL MANAGERS: CHOICE, NOT CHANCE
As Baby Boomers by the thousands prepare to retire, training their successors is taking on fresh urgency. Anecdotal evidence suggests that a growing number of people are making real estate management a career of choice rather than chance. Nevertheless, some experts contend that the profession must further step up both recruitment and mentoring.
All too often, some leading executives contend, the industry is unwittingly discouraging its own talent pool by placing too much weight on experience. And while IREM, Building Owners and Managers Association International and other groups sponsor outreach programs and networking opportunities, Joe Greenblatt, IREM's 2014 president and president of San Diego-based multi-family specialist Sunrise Management, finds that young people often feel frustrated about the lack of responsiveness from prospective employers—and that is a missed opportunity.
Once they've been hired, managers of all ages say, employers would do well to cater to the very distinctive traits 20-something professionals tend to share.
To begin with, Millennials prize mentoring. Communicating back and forth is a must, according to Dee Headley, an Indianapolis-based vice president for Cassidy Turley and chair of IREM's advisory board on student and academic outreach. And the more specific the expectations, the better, notes Va'Shajn Parr, who joined La Jolla-based Capital Growth Properties Inc. as an assistant property manager last summer and works on two portfolios comprising 33 properties. Furthermore, feedback should be individually tailored, says Kacey Morris, director of property management for Prologis Inc. in metropolitan Atlanta.
Another essential Millennial quality is zeal to take on challenges right out of the gate. After all, this energetic, hands-on generation wants to make important contributions, according to Kent Bell, a property manager for Washington Real Estate Investment Trust. Karen Whitt, COO of U.S. real estate management services for Colliers International, likes to devise creative challenges for her best and brightest young managers.
At the same time, veterans should be tuned in to causes of frustration, advises Ashley Cooper, who graduated from San Diego State University with a real estate finance degree in 2007 and now manages four properties in Charlotte, N.C. While learning the ropes of real estate management involves some routine tasks, it helps to explain why each of those tasks is important to give them perspective, she says.
For her part, Prologis' Morris makes it clear to this group, which tends to be impatient to advance, that advancement is a structured process—but that she is constantly ready to go to bat for her protégés.
Her promise: "I will mentor you to whatever level I can get you to, and support you if you decide to go elsewhere."
Commercial Property Executive senior editor Paul Rosta writes about property management for the magazine. He wrote about recruitment and mentoring of Milliennials in the January 2014 issue of CPE. And log on to CPE TV to hear more from Va'Shajn Parr.
By Paul Rosta ,Yardi Corporate Blog