Why RioCan Real Estate Investment Trust wants to act more like a corporation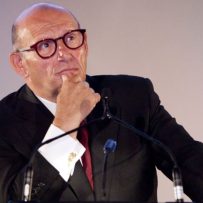 Story by: Barbara Shecter  |  Financial Post
In what is perhaps an ironic twist for an investment vehicle long touted for its unique structure, Canada's biggest REIT is preparing to act more like a corporation.
RioCan Real Real Estate Investment Trust plans to give never-before-granted rights and remedies to unit holders to achieve a kind of parity with the investor protection guarantees that are automatically provided to corporate shareholders under the Canada Business Corporation Act.
The REIT is adding investor protection mechanisms, such as access to an "oppression" remedy that ensures all securities holders are treated fairly, for the first time.
Its proposal would also enshrine "dissent and appraisal" rights, which essentially allow investors to bow out and demand fair value for their stakes if there is a fundamental change in what the company does, as well as offer enhanced procedures for and conduct at unit-holder meetings.
RioCan is making the move — which will be voted on by unit holders at the annual general meeting June 17 — as real estate firms prepare to step out of the shadow of financial services firms on stock market indexes and appeal to a broader investor base.
Rags Davloor, president and chief operating officer of RioCan REIT, said the trigger or "spark" behind the change was the decision by two of the world's biggest index firms last year to declare real estate a sector of its own, rather than part of the same index as large banks, insurance companies and asset managers.
The separate index category, to be created next year by S&P Dow Jones Indices and MSCI Inc., is expected to thrust RioCan into the spotlight as one of the largest publicly traded real estate players in Canada.
"If we want to be viewed in the same light as these big corporations and we're entering, sort of, the big leagues, for lack of a better term, we should give our [unit holders] the same rights as everybody else has in these companies," Davloor said. "We're hopeful that we will be on the TSX 60."
Some institutional investors buy based on the securities in certain indexes, which analysts said should give RioCan a boost.
"It would raise the profile for sure," said Matt Kornack, a National Bank Financial analyst who tracks REITs. "It also would lead to increased ownership [and] liquidity by passive index funds … This is a sizable pool of capital."
The Canadian Coalition for Good Governance (CCGG), a shareholder rights group backed by many of Canada's largest pension funds and money managers, began pushing for a level playing field in terms of the rights and remedies for investors in corporations and trusts in 2007. At that time, income trust conversions had burned a trail across several industries including oil and gas, financial services and media.
A change in tax treatment by the federal government cooled the trend for non-real-estate trusts, but REITs have continued to flourish in the intervening years.
Stephen Erlichman, the CCGG's executive director, said RioCan should be commended for being the first trust he's aware of to step up and provide unit holders with similar rights and remedies as those given to shareholders of Canada's public corporations.
"I hope other public REITS and business trusts will follow RioCan's lead to similarly improve their governance in accordance with the model declaration of trust provisions espoused by CCGG," Erlichman said.
Corporate securities holders seldom access many of the protections RioCan is enshrining. But regulatory documents filed ahead of the REIT's AGM say the trustees believe giving them to unit holders will "further enhance the Trust as an investment vehicle" by providing "fundamental rights consistent with those afforded to shareholders under corporate statutes."
RioCan's management information circular notes that the investor rights granted cannot be identical to those available to shareholders of corporations because they have to be given through contract rather than statutes such as those in the Canada Business Corporations Act.
"As such, there is no certainty how these rights, remedies or procedures may be treated by the courts in the non-corporate context," the document states.
Davloor said RioCan's trustees did not view that uncertainty as a reason to hold back on granting additional investor rights and protection.