Why Finance Minister Joe Oliver isn't intervening in Canada's housing market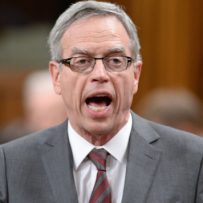 Story by: Gordon Isfeld | Financial Post
OTTAWA — In March of 2013, then Finance Minister Jim Flaherty did something few politicians would dare: scolding Canada's banks for racing "to the bottom" on mortgage rates at a time when the housing market was already frothing.
"My expectation is that banks will engage in prudent lending — not the type of 'race to the bottom' practices that led to a mortgage crisis in the United States," he said, and blamed the Bank of Montreal specifically.
While the move appeared to have the desired effect (at least temporarily), what hasn't stopped is the relentless pressure from some of the world's big institutional critics for Ottawa to do yet more to tighten home mortgage rules. Yet the current finance minister, Joe Oliver, appears far less ruffled than his late predecessor, almost to the point of seeming indifferent.
On Tuesday, the IMF issued yet another report urging the federal government to tighten its reins on the financial system and spread more of the mortgage-lending risks among the private sector, citing new concerns over high house prices and huge consumer debt.
This renewed hectoring comes despite numerous moves taken by the Conservatives over the past few years to do just that — a fact that Mr. Flaherty was never shy of pointing out to his critics.
Mr. Oliver, who became finance minister last year, has said little in response to these outside suggestions, maintaining the oversight of the market as it was when his predecessor left.
But the latest IMF report — and new cuts in prime lending rates, this time led by the Royal Bank of Canada following a cut in the Bank of Canada's rate in January, the first in four-and-a-half years — has thrown the issue into the lap of the current finance minister.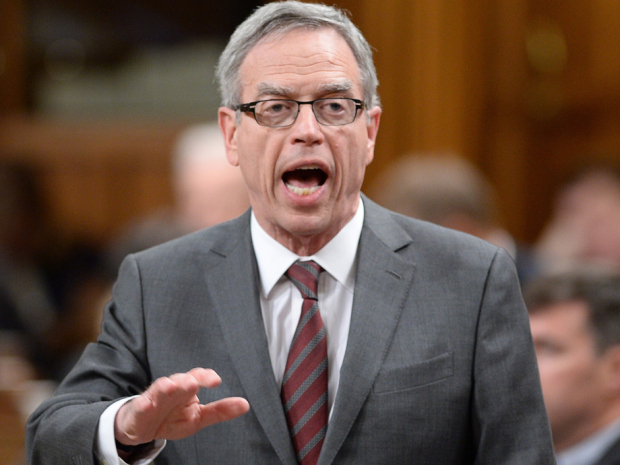 Mr. Oliver's reaction on Tuesday was similar in tone and brevity to previous calls for further intervention. "We will take further action if appropriate," he told the Financial Post. "However, we do not see the need for a major change at this time."
But he added: "Our long-term objective is to gradually reduce the government's involvement in the residential mortgages."
The contrast in styles is unmistakable.
Mr. Flaherty, who died shortly after leaving office, was a lawyer who honed his political style as a cabinet minister in the Ontario government. Mr. Oliver, who was the federal resources minister before moving to finance, comes from an investment banking and regulatory background.
"[Mr.] Flaherty spoke to bank CEOs all the time," a former political staffer said.
"I would think he had moral-suasion-type conversations with them on many occasions. And he also intervened in the market dramatically four times. He felt quite strongly that, as finance minister, he did have a fair bit of moral suasion at his disposal that he could use. Much of the time that was done quietly behind closed doors. But it was effective."
Douglas Porter, chief economist at BMO Capital Markets, said "there is definitely a different tone coming out of Ottawa than we would have seen about three years ago."
And, he noted, that he believes there has also been a similar change in "stance" and "commentary" about housing under the Bank of Canada's Governor Stephen Poloz, who took over from departing Mark Carney a year prior to the switch in leadership at Finance. In 2012, for instance, Mr. Carney said the Bank was "warning of an issue at a time that we can still do something about it," and that "caution" was required in some segments of the housing market. The following year, he said the rise in housing prices was "not normal" and that Canadians needed to stop assuming it would last. Mr. Poloz, however, has been firm in insisting that there is no housing bubble, and has predicted a soft landing, rather than a crash.
"It's interesting how the earlier leaders, or policymakers, were both much more focused on the housing market and seemed much more concerned than the current two policymakers," Mr. Porter said.
And yet the foreboding predictions keep coming. Goldman Sachs warned of a "large correction" in Canadian real estate in 2013. That same year, The Atlantic magazine called Canada "the biggest housing bubble in the world" and the OECD issued a report that listed Canada's as one of the most overvalued housing markets in the world. Earlier this year Deutsche Bank said Canada was in "serious trouble" with its supposedly overinflated house prices. Capital Economics' David Madani has been standing by his call for a "day of reckoning" for Canadian housing since 2011.
That no reckoning has come to pass yet may explain why Mr. Oliver and the Bank of Canada's anxiety has cooled.
"In a way, it's strange," said Mr. Porter. "Because if anything the market does seem to have gotten a bit more overheated — especially in Toronto and Vancouver."