WHERE DO THE MAIN PARTIES STAND ON HOUSING ISSUES?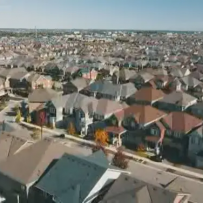 In Canada's federal general election 2021, where do the main parties stand on housing issues?
Housing supply – what is needed?
The Liberals say more housing supply and more affordable housing supply is needed.
The NDP says more affordable housing supply is needed.
The Conservatives say more housing supply is needed.
The Liberals promise to create a $4B Housing Accelerator Fund. Large cities will apply for funding to pay for more planners or better technology (to speed up planning approvals), to use to offset policies like inclusionary zoning (IZ), or for land purchases, or to use for infrastructure.
The NDP promises to build 500,000 more units of affordable housing over the next 10 years, with half being built in the first 5 years. However, the NDP also says they will provide financial assistance to renters in their existing housing, while the government implements the long-term solution. The rental housing industry has long supported rent subsidies, and is glad to see the NDP recognize their value, at least as a temporary solution.
Except for the tax reform noted below, the Conservatives' focus is on making homes more available for new home owners.
Tax measures to encourage housing supply
The Liberals and the NDP promise to increase the new residential rental property rebate on the GST to 100 percent, eliminating all [federal] GST on "new capital investments in affordable rental housing." The definition of "affordable housing" will be key to the usefulness of those promises to the private rental sector.
The Conservatives promise to introduce tax deferral on reinvestment in rental housing. CFAA very much supports that measure. In CFAA's lobbying on tax deferral several years ago, tax deferral on reinvestment in rental housing received the support of associations representing private market sectors and the Federation of Canadian Municipalities, as well as the Ontario Non-Profit Housing Association.
Facilitating homeownership
To help young people accumulate their down-payments, the Liberals promise First Home Savings Accounts for up to $40,000 – tax free on deposit and withdrawal.
Both the Liberals and the NDP promise to double the first-time home buyers' credit from $5,000 to $10,000.
These measures would deliver additional tax preferences to homeowners, who are already heavily favoured over renters. For fairness to renters, the money put into the First Home Savings Account should be taken into income when the house is sold.
Mortgages
The NDP promises to have CMHC reintroduce mortgages with 30 year amortizations, which the Liberals allowed CMHC to stop several years ago to dampen the demand for single family homes. The Conservatives promise to encourage a new market in mortgages with terms of between seven and ten years, to provide stability both for first-time home buyers and lenders.
The Liberals promise to force CMHC to cut mortgage insurance rates for first time home buyers by 25% – saving the average homeowner $6,100 over their mortgage term.
Curbing housing speculation
The Liberals promise an assortment of measures aimed at curbing speculation. These include:
"an anti-flipping tax" on residential properties, requiring properties to be held for at least 12 months;
banning "new foreign ownership of Canadian houses for the next two years";
expanding the upcoming tax on vacant housing owned by non-resident, non-Canadians "to include foreign-owned vacant land within large urban areas"; and
deterring renovictions and rent increases "that fall outside of a normal change in rent" (but those are matters of provincial jurisdiction).
The NDP has proposed some similar measures. The Conservatives have as well, but they have avoided promises within provincial jurisdiction.
Conclusion
As in most Canadian federal elections, the main parties offer a mix of promises some of which are good for the rental housing sector, and some of which are not.
All rental housing providers should evaluate the platforms on the whole, before they cast their votes.
More information is available at www.CFAA-FCAPI.org.
Story by: John Dickie, President, CFAA