Where Canada's resale housing market is headed in 2015 and 2016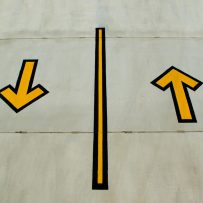 Story by: Monika Warzecha  |  BuzzBuzzHome
The CMHC doesn't think resale home prices in Canada's major cities are about to drop any time soon. Looking into the fourth quarter Housing Market Outlook reports, the agency's MLS price predictions for the remainder of 2014, as well as 2015 and 2016 are almost entirely on the upward trend.
We took a look at the forecasts from coast-to-coast, focusing on 14 major census metropolitan areas, and found that Fredericton was the only the metro where a price dip was predicted. It's believed MLS prices in the New Brunswick capital will edge down 0.6 per cent between 2014 and 2015 and a further 0.8 per cent from 2015 and 2016, respectively.
On the flip side, CMHC doesn't see price growth in Toronto slowing down soon. The agency expects the average MLS price for a Toronto home to hit $558,000 by end of year, a 6.5 per cent increase from 2013. But going into the future, the increases aren't expected to keep up that pace. Between 2014 and 2015, the price increase is expected to be 2.2 per cent and a more modest 1.8 per cent from 2015 to 2016.
The sales predictions are more varied with Vancouver, Calgary, Victoria and Saskatoon seeing significant growth between this year and last. The CMHC was conservative in their estimates for future sales, forecasting lower levels of sales, even in hot markets in the Prairies in the years to come.
Check out theillustrations below to see where your city could be heading. To view the interactive charts, click here: