What's New in Social: Ads, Direct Messages, and Videos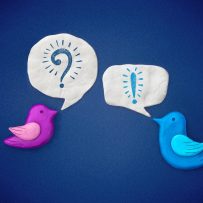 Story by: Jade Smith & Amir Ellis
It's crucial for property management professionals to find innovative ways to connect with prospects and generate business, and social media is a powerful tool to help. This weekly series was created to keep readers up-to-date on the latest trends and updates in social media. By creating a strong multifamily social media presence, your property management company is better equipped to engage your online audiences.
Here's what's new in social media:
Facebook Updates 20 Percent Ad Image Text Rule
At some point, you probably encountered that your Facebook Ad has been denied due to the text in an image being over 20 percent.  As of March 22nd, 2016, Facebook revised this rule and removed the grid tool. There will now be four new categories of ad image text: OK, Low, Medium, High. These categories will determine your ad's audience reach. The less image text, the more likely it will reach your audience. Next time you create your ad, choose your image wisely to reach your max audience.
Twitter is Sparking Conversations — Privately
Twitter rolled out the direct message button this week, giving users the ability to share tweets from directly in newsfeeds. Users This change comes on the heels of previous updates to Twitter news feeds, like the addition of Gifs and the switch out of the favorites star with the loving "heart" button.
In a recent report from Twitter, the site has seen direct messaging usage increase at a rate of 60 percent since 2015. Twitter's goal is to facilitate rich conversations with its users and with this recent feature, the outlet is on the right track.
Instagram Improves Video Options
Video use continues to climb on Instagram– according to the company, the time its users spend watching video is up over 40% from only six months ago. Until now, the channel has only limited videos to a maximum of 60 seconds, making it more difficult to share information and share a full story. This week, Instagram began rolling out a capability that allows 60 seconds, which is available to select users now and will soon be offered to everyone. This update presents new opportunities for property management professionals to share content that is both visually engaging and informative. Consider using Instagram videos to showcase top features of your properties and engage with multifamily prospects.