What Online Marketers Can Do When They Have Exhausted Social Media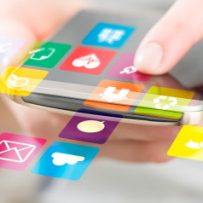 Story by: Jason Meller
Last year I wrote a piece for The Huffington Post titled "Social Media Is This Generation's Guerrilla Marketing." It was in part a recap of my own adventures of sorts, detailing how I was using social media to promote my novel release on Amazon. But more so, the idea behind the blog was to show how many other people I knew, from different walks of life, were also navigating down a similar road, trying to stay ahead of the social media curve, in order to push their own ventures forward.
Nearly eighteen months have passed since I wrote that blog. Today I believe most marketers, and society in general, are fully aware of the power of social media as an invaluable grass roots marketing tool. And just as the adoption of social media has continued to grow, so too has the number of social media platforms marketers have at their disposal. A good and bad problem to have from a marketing perspective. Is it better to stick with proven social platforms, or should we shift our focus to new, emerging social trends? Personally, I believe it depends on who your customers are, or what target audience you are trying to reach.
Lately, I have heard a lot talk about how Facebook will begin to fade away in the next few years. Many who believe this are often part of a younger generation that is already three platforms removed from the world's most well-known social network. Personally, I think this assumption is incorrect. The reason I believe that Facebook will continue to maintain its market share for the foreseeable future is not only because of the millions twenty and thirty-somethings early adopters, but because more recently it has also been widely accepted by Baby Boomers and other older demographics.
What does this mean? While many Millennials have left the platform in favor of 'the next big thing,' the 40 plus audience will probably hold onto Facebook for a good while longer. I remember everyone saying 20 years ago that email was going to wiped out traditional mail, and that movie theatres would cease to exist with the advent of DVDs. Information technology certainly has forced traditional postal systems to try and adapt, but it hasn't made them obsolete. And while much of the population may be content watching video on any number of devices, older generations don't mind paying the premium for cable television or spending some of their disposable income to watch a movie on the Big Screen.
Regardless of your opinion of where social media is heading, as we approach 2017, many businesses are probably at the point where they feel they are doing all they can to dominate the social space as it exists now. They have generated hundreds, maybe even thousands of 'Likes' for their Facebook page. They regularly interact with their audience on Pinterest and Instagram, and do their best to keep their customers or audience informed and engaged via Twitter and other popular platforms.
So what other tactics are available for small business owners who believe they have exhausted social media but are not willing, or not yet ready, to invest in paid media alternatives to build their audience or customer base? This is a struggle that I am personally familiar with these days.
An industry colleague of mine runs an online retail store that sells new and resale clothing. The mission behind her endeavor is that she donates a portion of her proceeds from every sale to local animal rescue shelters in her community. Her website is called RubyandSofia.com, and is named after two dogs she and her husband rescued by the same names.
Since their launch in 2015 they have been very happy with the results social media has produced, and are proud with the donations they have been able to give back to several locale animal shelters. They are continuing to see month over month growth, but not at the same rate the did previously. Their growth curve is beginning to flatten out, looking less like a hockey stick and more like a gradual slope. What are their options moving forward? This is a question a lot of other organizations, big and small face.
I believe what it is important to remember is that content still matters. Both from an SEO (Search Engine Optimization) standpoint, but also with the idea that you are providing value added information and experiences for your visitors. Not only customer reviews, but other information someone might use in their search when researching your product or service. This information will not only improve your customer experience, but will also help to improve your website's Search relevancy. And remember, if your business or service is local, make sure your content reflects your geography.
Finally, remember online communities are still important resources. I have encouraged Ruby & Sofia to not only continue to improve their e-commerce components, but to also build utilities that offer information that is related to animal rescue since they are experts in that field, as much as they are at running their online retail business. With this direction, even if new visitors don't immediately become customers, they might still pass along their message within their own respective social networks. The reason that the original Social platforms were actually intended for.