WHAT DOES A $1,500 APARTMENT LOOK LIKE ACROSS CANADA?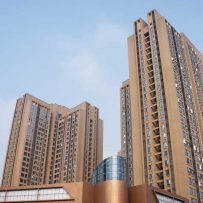 Story by: Sonia Bell
In today's market, monthly rent of $1,500 won't necessarily get you the most luxurious apartment rental. However, some apartments within neighbourhoods across Canada can offer you a little more bang for your buck. So, what exactly can approximately $1,500 get you in the hippest neighbourhoods in cities across Canada? Here's what a $1,500 apartment looks like in seven Canadian neighbourhoods.
Here we go…
Price: $1,505
Bedrooms: 2
Bathrooms: 1.5
Square footage: 900

According to the listing, suites have recently been upgraded and offer a spacious layout. The building also includes a fitness centre, and is minutes away from the very popular 17th Avenue Strip. Renters who move in before April also get one month free. So, go ahead and subtract $1,505 from your annual rental expenses.
Price: $1,450
Bedrooms: 2
Bathrooms: 1.5
Square footage: NA
Two bedroom units for the price of $1,500 in the Queen West neighbourhood are few and far between. After combing through numerous listings, most of which exceeded the $2,000 price point, I finally landed on this listing. For $1,450, residents will have a balcony, underground parking and day care centre located on the main floor. Square footage is unknown; however, judging by the photos the unit looks reasonably sized.
Price: $1,495
Bedrooms: 2
Bathrooms: 1
Square footage: NA
From its spacious layout to the large windows, any renter would be lucky to occupy this space. This apartment building offers condo-like features, including 24 hour emergency service, fitness centre, upgraded common areas, and media room and theatre room. Located in the downtown Burlington area, residents are merely minutes away from the waterfront.
Price: $1,414
Bedrooms: 2
Bathrooms: 1.5
Square footage: 1,012
Although this particular listing doesn't reflect an open-concept layout, there is still plenty of space to enjoy – over 1,000 sq. ft., to be exact. Located just off of Jasper, in Oliver, residents are in close proximity to neighbourhood amenities, including schools, restaurants, 24-hour drug store, shopping and bus routes.
Price: $1,500
Bedrooms: studio
Bathrooms: 1
Square footage: 440

As the second most expensive market in the world, I'm not surprised that my quest for a $1,500, two-bedroom apartment in the hip neighbourhood, Yaletown, was unsuccessful. Not only is this Vancouver listing merely a studio apartment, but it's also the smallest on the list in terms of square footage.
Price: $1,550
Bedrooms: 2
Bathrooms: 1
Square footage: NA
Located right in the heart of downtown Ottawa, this two bedroom unit includes freshly
Price: $1,450
Bedrooms: 2
Bathrooms: 1
Square footage: NA

This two-bedroom rental apartment is pretty luxurious. The modern unit is in a prime location, giving residents quick access to all that downtown Montreal has to offer. Heat and electricity are also included in the rent. The look, layout, and location, make this listing one of my top choices.