What are tenants' rights under proposed marijuana laws?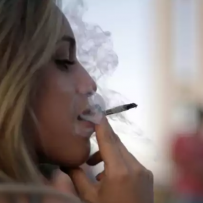 With the federal government's announcement to legalize recreational marijuana by October 2018, landlords across Canada have been raising concerns about marijuana use in rental units.
Many landlords want to prohibit tenants from growing and smoking marijuana on their properties, but one lawyer says it may not be so easy.
Bob Aaron, a Toronto-based real estate lawyer, said that just like with cigarette use, landlords may not be able to prevent all tenants from smoking marijuana inside their units.
Aaron said landlords cannot retroactively prohibit smoking inside rental units, but they can certainly include the restriction in new leases.
"The uncertainty we've had before with cigarettes now is just magnified with the impending legalization of marijuana," Aaron told CTV News Channel on Thursday.
"Migrating smoke goes from one unit to another and people get upset all the time."
The general rule, Aaron said, is that you can smoke tobacco or marijuana in your own unit, but if the migrating smoke interferes with somebody else's enjoyment of their property, then the landlord can attempt to take action.
But court battles over smoking in rental units have gone "both ways" in the past, with the courts sometimes ruling in favour of the tenant, and sometimes siding with the landlord, Aaron said.
And many users of medical marijuana have won their cases before human rights tribunals when their pot use or cultivation has been challenged by the landlord, he noted.
It's still unclear how the proposed marijuana legislation, which is still being studied by House of Commons' health and justice committees, will affect landlord-tenant agreements.
Ottawa is leaving it up to the provincial and territorial governments to properly regulate the distribution and sale of legal marijuana. Disputes over rental properties are handled by provincial landlord and tenant boards.
Growing marijuana
For many landlord associations, growing marijuana inside rental units poses a much bigger concern than renters who smoke up.
Under the proposed pot legislation, any adult aged 18 or older would be allowed to grow up to four cannabis plants per residence. The plants would not be allowed to exceed a metre in height.
In a February submission to the federal Department of Public Safety, the Attorney General of Canada and Health Canada, the Canadian Federation of Apartment Associations said growing marijuana in multi-unit dwellings poses safety hazards and could result in damage to buildings and loss of insurance.
"Due to all of those problems, CFAA urges the government to prohibit all marijuana growing in multi-unit dwellings, and in rented dwellings of any size," the association wrote. 
Hans Brouillette, from the Quebec Landlords Association, told CTV News in April that landlords' concerns include overloaded electricity systems and potential damage from mould that can thrive in the humidity created by marijuana plants.
Avrom Charach, who runs the Manitoba Professional Property Association, has said that landlords in his province also fear being saddled with big repair bills related to marijuana use and cultivation. He also said that marijuana odour is a big concern on shared properties.