Vancouver sees country's biggest jump in apartment construction prices: StatsCan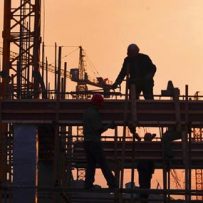 Construction prices for apartment buildings in the Vancouver census metropolitan area (CMA) increased 3.2% according to Statistics Canada data released May 13, which is the highest growth in the country.
This is 1.7 percentage points higher than the national average of 1.5%.
Manley McLachlan, president of the British Columbia Construction Assocition, said this growth is a combination of increases in the costs of materials, equipment and labour.
"We've seen a resurgence of private sector investment particularly in the Vancouver market, so there's a lot of activity going on there," McLachlan told Business in Vancouver.
"We know that there is a significant demand for skilled labour and a lot of that demand is being generated out of northern Alberta and northern B.C., so I suspect that that's had an imp on labour costs, in the Lower Mainland in particular."
Calgary saw the second-largest increase at 2.1%, followed by Edmonton at 2.0%.
When compared with one month prior, the construction price index for apartment buildings in Vancouver increased 0.3%, which is below the national average of 0.5%. Calgary prices increased 0.9% over the quarter – the highest increase in the country.