VANCOUVER RENTS FALL AS IMMIGRATION GOES NEGATIVE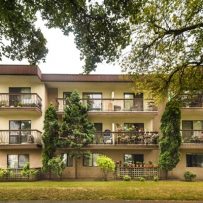 Net immigration to British Columbia has gone negative, plunging 111 per cent in the first half of this year compared to the first six months of 2019, adding to concerns in the rental housing sector.
During the second quarter, B.C. experienced a net loss of 3,553 immigrants, compared to a net gain of more than 19,600 in the same period a year earlier, according to BC Stats. In the first quarter of 2020, B.C. had a net immigration increase of 6,024 newcomers, down 50 per cent from the first quarter of 2019, as COVID-19 travel restrictions kicked in.
Nationally, immigration levels were down 38.25 per cent in the second half compared to a year earlier, Statistics Canada reports.
The immigration plunge is having an effect on Vancouver's rental market, according to Capital Economics' Stephen Brown, who noted in an October 11 bulletin that the declining number of new arrivals are impacting apartment rental prices in both Toronto and Vancouver. Brown noted that both cities have seen a near 10 per cent drop in rental rates, the highest among Canadian cities, since the pandemic began in March.
According to the most recent rental survey by PadMapper, overall apartment rent increases in Vancouver have flatlined recently, but average rents for a two-bedroom apartment have fallen 15 per cent since September of last year, to $2,750 per month.
A separate study released October 15 by Rental.ca and Bullpen Research & Consulting found that the average rent for a Vancouver single-family house in the third quarter was down 29 per cent from a year earlier, to $2,553.
"Condo rents in Vancouver are down 17 per cent in the third quarter of 2020 compared to the third quarter of 2019," the study found.
But Vancouver multi-family insiders are skeptical of reports on rental declines, noting that in the midst of COVID-19 turmoil, it is difficult to get a bead on trends.
Mark Goodman, a multi-family specialist with Goodman Commercial Inc., said some landlords are offering rental reductions while others are seeing rent increases on turnovers. He suggested that the major impact of lower immigration is on student housing rentals along the Broadway Corridor and near the University of British Columbia.
What Goodman and other agents are seeing is an "avalanche" of apartment buildings hitting the Vancouver area market, which Goodman suggested is in response to the current provincial rent freeze, soaring insurance rates and concerns about ongoing restrictive rent controls in B.C.
"Some long-time landlords are getting out of this market," he said.
Goodman noted that, despite the angst, there is no lack of investors for Vancouver apartment buildings, saying sales have increased over the past few months and prices have stayed firm.
A national survey of landlords by CBRE, released in October, showed Canada's multi-family sector has been mostly immune to COVID-19.
Multi-family was able to maintain 65 per cent of its five-year trailing quarterly average investment volume in the second quarter of 2020, the smallest decline of any sector, and "pricing is now even higher compared to pre-pandemic times for select properties and geographies," stated CBRE's Canadian Multifamily in the Post-Pandemic Era survey.
Story by: Western Investor