Vancouver outskirts seeing the vast majority of new rental development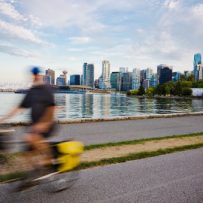 The number of rental construction proposals in Vancouver's periphery currently far exceeds that seen in the city itself, according to the Goodman Report's 2019 Mid-Year Metro Vancouver Rental Apartment Review.
Since 2016, new proposals for rental-purpose buildings in the city have declined by 29%. Much of the new volume has manifested on the suburbs, which have enjoyed a sharp 147% increase in proposals.
"This telling difference reveals Vancouver's failure to ramp up new supply opportunities," the Goodman Report noted. "Also, don't forget that four long years will go by before all these suites are available (even assuming they're all actually built). Based on the 7,587 currently in the pipeline, that's an average of only 1,896 suites per year."
Significant government intervention has pulled the city's rental transactions down by 50%, and overall value by around 27%, the study added.
Dollar volume has shrunk by as much as 62%, from $1.383 billion last year to $529 million this year. At the same time, cap rates in the City of Vancouver have gone up 50%.
"In the last two years, the City of Vancouver has gone from being the new rental supply sweetheart … to being absolutely outpaced by the suburban market. As of 2016, the suburbs were so far behind that the Urban Development Institute asked us to serve on a panel in a seminar called 'Building Rental in the Suburbs' to demonstrate how rental was possible outside of Vancouver," Goodman stated.
"Yet fast-forward two and a half years to today, and you'll see the crushing rate at which developers are applying to build rental in other municipalities."