Vancouver home sales hit four-year low in wake of foreign-buyers tax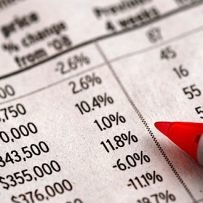 Story by: BRENT JANG AND TAMSIN MCMAHON
Home sales in the Vancouver region hit their lowest August levels in four years as the real estate market grappled with the shock around the B.C. government's new tax on foreign buyers.
There were 2,489 detached houses, condos and townhomes that sold in August, down 26 per cent from the same month of 2015, the Real Estate Board of Greater Vancouver said Friday.
This is a catch-all ASF view; only displays when an unsupported article type is put in an ASF drop zone
Only 715 detached houses in Greater Vancouver traded hands in August, a sharp 44.6-per-cent decline from year-ago levels and a sign that the booming real estate market could be in the early stages of cooling off.
Related: Real estate reform in B.C.: Everything you need to know
The slump in multimillion-dollar transactions drove down the average price of detached properties sold last month in Greater Vancouver to $1.47-million, a decline of 0.3 per cent from a year earlier and a decrease of 16.7 per cent from July.
The average price for detached houses sold in the region peaked at $1.83-million in January this year. But board officials say average prices skew the picture because luxury properties are included, arguing that benchmark prices provide a better barometer of real estate trends.
The benchmark price is a representation of the typical property sold in an area, excluding the most expensive transactions on the Multiple Listing Service. The benchmark price for detached houses climbed 35.8 per cent over the past year to $1.58-million but slipped 0.1 per cent in August from July.
In the Greater Vancouver board's territory, the benchmark price of detached houses, condos and townhomes reached a record $933,100, up 31.4 per cent from a year earlier and an increase of 0.3 per cent from July.
Home sales in the region were already beginning to slow this summer after a hectic spring. Board president Dan Morrison said the new tax has generated uncertainty among foreign and local house hunters. "The foreign buyers are re-evaluating, and so are local buyers," he said in an interview. "But remember that August last year was one of highest for sales for that month."
Even after prices skyrocketed over the past three years, it remains a seller's market. Total sales last month were just 3.5 per cent below the 10-year average for August.
Sales of detached houses last month in the City of Vancouver tumbled 51.4 per cent year over year, while also falling sharply in suburbs such as Richmond, Burnaby and Coquitlam.
The 26-per-cent drop in total sales volume was much milder than some had expected, defying predictions that sales might tumble roughly 60 per cent last month after the B.C. government introduced a 15-per-cent tax on purchases by foreign buyers in the Vancouver region. The new tax took effect Aug. 2.
The B.C. government announced the surprising change on July 25 to the province's property-transfer tax, affecting foreign buyers who acquire homes in the political entity known as Metro Vancouver.
Demand from speculators and investors has dried up, said Royal LePage realtor Adil Dinani, whose business focuses on Vancouver along with the neighbouring communities of Burnaby and Coquitlam.
Many such buyers sat on the sidelines in August waiting to see the effect of the new tax, while lenders have become more cautious about advancing mortgages to those buying investment properties, he said. Foreign investors, especially ones from China, have also begun trying to use the tax to their advantage to negotiate price reductions and have become more selective about what they buy.
Many detached houses are now sitting on the market for weeks, with some buyers offering below asking price and adding conditions, such as home inspections, Mr. Dinani said. At the same time, some sellers have started accepting lower bids, particularly those who had already purchased another home in July and now need to sell quickly into a changing market.
"It's actually nice to go back to normal," Mr. Dinani said. "There was literally a point where buyers had more time to decide on buying a pair of shoes versus buying a home."
So far, there is little evidence that many people are rushing to list their properties. "I think a lot of sellers are sitting tight," said Re/Max realtor Wayne Ryan, whose brokerage focuses on Vancouver's expensive west side.
"If we see that through our fall market, where we don't see a lot of inventory coming on, I think we'll see a real minimum impact from this tax."
Strong economic growth and employment in B.C., along with low interest rates, will likely continue to support Vancouver's housing market in the long run, said Bryan Yu, senior economist with Central 1 Credit Union. "We do expect a lot of this to be temporary," he said. "Over all, the trends and the underlying price momentum is still positive."
The number of new listings has been on the rise since February and there has been strong sales activity in the Greater Vancouver board's territory, which overlaps with a large portion of Metro Vancouver. The total number of listings, however, decreased 21.9 per cent over the past year to 8,506 in August.
The Fraser Valley Real Estate Board, whose territory includes the sprawling suburb of Surrey, reported that August sales slipped 2.3 per cent over the past year to 1,694 transactions for all types of housing.
The price of detached properties sold last month in the Fraser Valley averaged $906,596, up 25.1 per cent over the past year but down 3.6 per cent from July.