Vancouver condo prices are falling. So why are developers launching more condos this fall?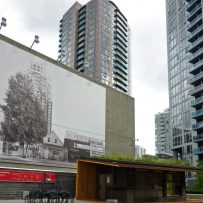 Despite declining prices, developers have ramped up condo launches in Vancouver this fall, according to real estate marketing and analysis firm MLA Canada.
This month has seen developers bring more than 2,300 new condo units to market across Greater Vancouver and the Fraser Valley, surpassing MLA's earlier forecast of 2,086 units and 17 projects. It was the busiest month of the year for launches.
In October 2017, a little more than 1,600 pre-sale units were released, by MLA's count.
The annual surge, which represents more than a 40 per cent increase, comes at a time when Greater Vancouver condo prices are slumping on the resale market.
In September, the benchmark price for a condo in Greater Vancouver was $837,600, down 1 percent from August.
However, that still puts prices up 6.4 percent from a year ago, and a longer view of prices is key to understanding why developers are forging ahead with more projects despite a recent hit to pricing.
"Although the prices are off… they are up year-over-year and they are up significantly from two years ago when probably most of these [developers] acquired their land," says Cameron McNeill, MLA Canada's executive director.
So while prices are cooling, the numbers can still make sense for developers to move ahead, depending on when they purchased the land.
McNeill notes that at present it takes a minimum of two years to take a project to market in Vancouver.
"These long timelines commit a developer years ahead of time to move forward with a project and in most cases they can't afford to just sit and wait and watch, they have to bring it forward and do their best, given the market conditions — within reason," he explains.