Vacancy rates for seniors' housing running high in Alberta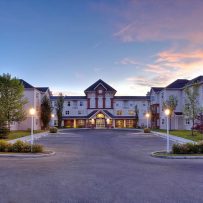 For empty-nest seniors ready to sell their home, there's plenty of options in Alberta.
The vacancy rate at seniors' housing facilities remains above 16 per cent province-wide, according to an annual report from the Canada Housing and Mortgage Corp. And the average rent – including some basic personal services – is $2,544 per month outside the major cities.
But many seniors pay less, the agency points out, if they're living in a "non market" or rent subsidized home. Others are able to afford luxury-level seniors' accommodation in Lethbridge and other cities across the province.
The federal agency surveyed 96 "standard" residences across Alberta, offering a total of 10,463 rental spaces. It defines seniors' facilities as places offering "many other services not found in the purpose built rental market."
Those services may include opt-in meal plans, on-site medical services, recreation programs, housekeeping and laundry. But about one-quarter of them also offer "heavy care," the CMHC points out. And some also provide respite care for seniors who ordinarily live with a caregiver in a private home.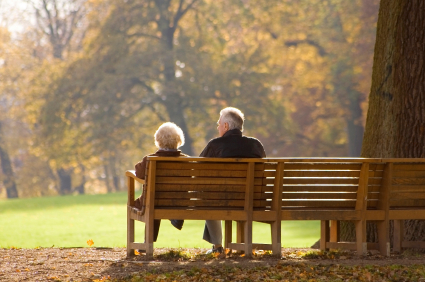 About two-thirds of the seniors' spaces are linked to a compulsory meal plan covering three meals a day, the study found. About 95 per cent of them provided a 24-hour "call bell" to summon help when someone is in distress.
In Lethbridge, though many seniors' spaces are subsidized, the CMHC found rental rates at for-profit locations have dropped since 2013. For a one-bedroom suite, they now average $2,418 per month.
Throughout the Lethbridge region, however, many seniors live in non-market facilities operated by the Green Acres Foundation. One of Alberta's first comprehensive seniors' housing initiatives – dating from 1960 – Green Acres provides a range of living options in more than 20 locations.
Today they range from apartments like the Wheatheart Manor in Barons and the Rose Butte apartments in Nobleford to the Piyami Lodge in Picture Butte and the Sunny South Villa and Manor in Coaldale.
In the city, Green Acre's offerings include the Legion Arms, Legion Place and Legion Terrace apartment buildings, the Blue Sky Manor on 18 Avenue N. and the Alberta Rose Lodge on 32 Street S., along with the Garden View Lodge, the Heritage Lodge, the Pemmican Lodge and the Black Rock Terrace downtown.
Under an agreement with the provincial government, Green Acres is able to set monthly rents on an ability-to-pay basis. It also offers designated assisted living care at locations in Picture Butte and Coaldale, and "transitional living" in two Lethbridge facilities.
Story by: Dave Mabell  |  LETHBRIDGE HERALD  |  dmabell@lethbridgeherald.com