Vacancy rate increases to 3.3%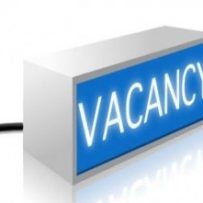 Story by: John Dickie, CFAA
According to CMHC, the average rental vacancy rate in major centres across Canada increased from 2.8% in October 2014 to 3.3% in October 2015. Larger increases in the vacancy rate took place in Alberta and Saskatchewan due to the economic slowdown in those provinces. In many centres some new purpose-built rental housing has come on stream. The vacancy figures indicate a good availability of apartments for prospective renters in almost all centres.
Secondary rental market offers lower rents
In most centres the "secondary market" of condos, rented houses, doubles, duplexes and accessory suites makes up 40% to 50% of the total rental supply. The secondary market provides a flexible housing supply which is often lower priced than the primary market. Updated details will be available when CMHC issues the full reports on December 16. In October 2014, the average rent for two bedroom apartments in the secondary market in Vancouver (apart from condos) was $1,131. In the primary market, the average rent for a two bedroom apartment was $1,311, a 14% difference.
In Winnipeg in October 2014, two-bedroom apartments in the secondary market rented for an average of $887 rather than $1,016 in the primary market. In Barrie, Ontario, the comparable figures were $990 and $1,118 respectively, a 13% difference.
Condo rentals versus purpose-built rentals
Since the construction of purpose-built rental housing is lagging behind the increase in demand, rental condominiums are filling in the shortage in supply. Outside of Quebec and Atlantic Canada, rental condos make up between 18% and 33% of all condos in each major centre. The proportions of all condos rented in major centres in October 2014 are: Edmonton 33%, Calgary 30%; Toronto 29%, Vancouver 25%, Ottawa 24%. CMHC will update those figures in December.
CFAA goals and rental housing advantages
CFAA advocates reforms to federal income tax policies so that it again becomes economic to develop and then operate purpose-built rental housing. We look forward to working with the new Liberal government to achieve that result.
As compared with home-ownership, purpose-built rental housing has many advantages for individuals, families and the economy, including:
Cost savings and affordability
Mobility and choice
Generating more jobs and more tax revenue
Environmental benefits
For more information, contact: John Dickie, President, CFAA (613) 235-0101, or e-mail president@cfaa-fcapi.org.