Using Business Intelligence to Understand your Residents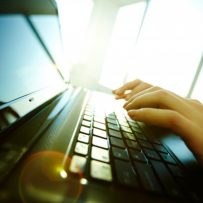 Story by:  Tim Blackwell
With a little more than two years of the big data revolution under our belts, some small discoveries in resident information are leading to some colossal changes.
The possibilities of monetizing valuable resident data are unlimited, says some industry marketers and number crunchers.
Panelists as November's National Multifamily Housing Council (NMHC) OpTech conference in Orlando shared thoughts on how data collection professionals provide valuable business intelligence. All agreed that the mounds of information from resident records and incoming leads can be beneficial in the right applications.
And finding the right tidbits that lead to cost savings or increased revenue amid that big glut of information doesn't always have to come from souped up analytic engines. The best business intelligence may be under your fingertips in your resident information bank.
Such was the case for WC Smith., which manages more than 10,000 rental, condominium and cooperative units. The Washington D.C.-based and served company found an important morsel in its resident portfolio that quickly changed how the company now markets leasing.
That nugget? The average tenancy of WC Smith's residents is about two years longer than first thought originally.
"It shocked the entire team, but it's 47 months," said Holli Beckman, Vice President Marketing and Leasing Options. "On average, our customers are staying four years. It's huge. It's way more than I ever thought it would be."
With average rent in D.C. at $2,000, a four-year term means big money.
"That's changed everything," said Beckman, who until now has been marketing for one- and two-year resident turns.
Business intelligence has shifted company's marketing approach
WC Smith got insight into its resident lifecycle simply by searching active residents in the company's property management software application. A few residents were not included in the analysis because their long tenures would have skewed the numbers, Beckman said. Some tenants have been with WC Smith properties for longer than 20 years.
Now, instead of focusing more on attracting new residents, WC Smith has shifted some of its marketing money to make sure residents are happy with the properties. A big driver is the cost to turn a unit once a resident moves out. That can be particularly high for some of WC Smith's older properties that may need updating. The average turn cost for a unit is $10,000-$15,000.
"When we rotate someone out of an older building, we're having to go in and rehab it," Beckman said. "It's not cheap because we're replacing appliances, countertops, cabinets and typically there's electrical work to do as well."
That money can be better spent on doing periodic updates or investing in other amenities more suitable for existing residents so they will stay longer. Even throwing one community event is less costly than gutting the kitchen.
Surveys provide resident insight and help land new leases
Also, in recent months, WC Smith now surveys residents to better understand what's on their minds, and even that's paid dividends. At the end of the survey, residents are asked to rate the property on one of the current apartment rating providers.
Ratings have not only been favorable but have led to new leases, Beckman said.
"We saw an immediate jump in our scores over a two-month period from a 68 percent average to an 88 percent average over the full portfolio," Beckman said. "That was huge for us."
In turn, the portfolio got a "huge bump" in referral traffic to coming to the website and a high conversion rate. Beckman said the increase in conversion from a website visit to a property lead was a staggering 317 percent compared to the previous year. That led to 10 new leases in September.
"When you tie this back to the lifetime value of the customer, the return on investment is undeniable," she said.
Understanding data to help better serve prospective residents
WC Smith has begun looking at more sophisticated ways to dig deeper into the information it receives to better understand what prospects are doing while searching for an apartment. AT NMHC, Beckman told the story of one woman who spent an inordinate amount of time at the website looking for an apartment. She had three site visits that included 189 minutes and 226 pages views that resulted in 29 contact forms to properties in multiple D.C. neighborhoods.
While the woman eventually landed at a WC Smith property, Beckman realized she got lost searching the website. Fortunately, WC Smith didn't lose her, but someone else may have gone elsewhere to another company.
To help residents navigate the many properties, a new notification has been installed on the website. Prospects who have looked at least three properties or submitted more than two guest cards will see a pop-up that invites them to speak to a live leasing agent.
It's working, Beckman said. The calls are coming in."
"That just helps better guide the sales process, and gives back a little bit of human touch," she said. "But it also saves the customer time, and it saves all of our leasing agents at all of our different properties time."
Time is money. And that's one benefit of making business intelligence work at WC Smith.
"Business intelligence is about more than the numbers and data and graphs," Beckman said. "It's about having access and insight that can help your company perform better.  At WC Smith, our primary interest is in the behavioral trends of both our current residents and our prospects."
Story by:  Tim Blackwell