Upcoming Events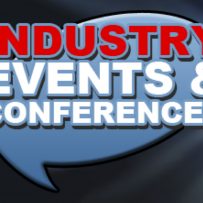 FRPO – Residential Tenancies Act Seminars
April 6 – 28, 8am – 12 noon
Various Cities
The Federation of Rental-housing Providers of Ontario (FRPO) will host its spring Residential Tenancies Act Seminars in April 2016. The half-day seminars will cover various aspects of the RTA, including dispute resolution, housing new Canadians and real-life cases. For more details, please visit: www.frpo.org/events
LPMA – Trade Show
April 12, 6 – 8pm
London – Greek Hellenic Centre
The London Property Management Association (LPMA) Trade Show will take place on April 12 from 6:00 to 8:00 pm. Over 60 exhibitors will be present, complimentary food and drinks will be served, and door prizes will be given away. There is no registration or cost to attend. LPMA members can exhibit at the event for $150 by March 30, or $200 after that date. Other sponsorship opportunities are available. Purchase tables and sponsorships at http://lpma.ca/event/lpma-trade-show-2/.
SPRING Hope Food Drive
April 12, 6 – 9pm
Ontario
The Spring Hope Food Drive is being organized across Canada in April by CFAA member associations to assist tenants to contribute unused food items to local food banks. In Ontario, the Spring Hope Food Drive will take place on April 12. For more information on how to participate, visit www.springhopefooddrive.ca.
WRAMA – Annual Trade Fair
April 13, 7 – 9pm
Waterloo – St. George Hall
The Waterloo Region Apartment Management Association hosts an annual Trade Fair each April, which is open to WRAMA members and non-members who can exhibit or attend. Over 500 area residential property managers, owners, and condo managers are invited to the event, which features over 50 exhibitors. Free refreshments are provided on behalf of the event sponsors. Admission to the trade fair is free. Everyone is welcome. Visit the WRAMA website for the speakers and other details visit wrama.com/events/trade-fair, or email tradefair@wrama.com.
HDAA – Night at the Races
April 14, 5pm
Dundas – Flamboro Downs
The night includes a Prime Rib Dinner and photo with the winning horse at the Winners Circle! Stay and spend some time on the slot machines and enjoy a fun night with friends. Everyone is welcome. There are no speakers or presentations. Come out and see how much fun HDAA can have! Membership is not required. Check in starts at 5pm and dinner starts at 5:30pm. For more information, please visit the HDAA events website: http://www.hamiltonapartmentassociation.ca/events.
PPMA – Annual General Meeting
April 20, 7:30am
Winnipeg – Masonic Memorial Temple
The Professional Property Managers Association (PPMA) will hold its Annual General Meeting on April 20 at the Masonic Memorial Temple in Winnipeg. Registration and hot breakfast begin at 7:30am, and the business meeting starts at 8:00am.
SKLA – Annual General Meeting
April 26, 5:30 – 9pm
Regina – Executive Royal Hotel
Saskatchewan Landlord Association Inc. will be holding its Annual General Meeting in Regina at the Executive Hotel. The evening meeting will consist of cocktails, supper, a presentation on Ethics and Business Practice from Gareth Jones of Corporate Development, Real Estate Institute of Canada, and a board meeting. Registration is open to members and non-members alike. Pre-registration is required, as seating is limited. Registration closes April 15. For more information, or to register contact Chanda Lockhart at admin@skla.ca, or visit saskatchewanlandlordassociation.ca
CFAA – Rental Housing Conference 2016
June 7 – 9, 2016
Toronto – Westin Prince Hotel

The Conference will include two days of education sessions and the Building Innovations Tour. New this year, attend the inaugural CFAA Awards Dinner to see leading landlords and rental housing suppliers compete for awards. Hear Benjamin Tal give his economic update in the new environment of low oil prices and government stimulus. Listen to NHL commentator and leadership expert Greg Millen present cutting-edge leadership strategies. More than 60 industry experts will speak on 30+ topics in 6 streams, including Executive and Investment, Human Resources, Employee Management, Marketing, Leasing, Revenue Management, Property Assessment changes and Building Science. For more information, visit: www.CFAA-RHC.ca. Register by April 15, to save up to $100 on registration.