Upcoming Events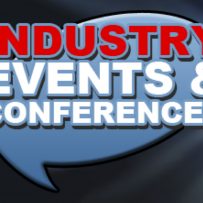 FRPO & GTAA – CMHC Rental Market Survey Breakfast
February 2, 8:00 – 10:45am
Toronto – Old Mill Inn & Spa
Join us at this FRPO/GTAA event as CMHC provides the results of the 2016 Rental Market survey. CMHC will be sharing some key findings from the survey for the Greater Toronto Area.  Trends in other major Ontario centres will also be discussed.  The presentation will conclude with an outlook of where rental markets are headed in 2017 as well as an interactive panel including Ted Tsiakopoulos, Dana Senagama and Paula Gasparro of CMHC, Mark Kenney of CAPREIT, Margaret Herd of Park Property Management and Daryl Chong representing the GTAA. Registration and breakfast will take place from 8:00am – 9:00am followed by presentations and panel. This event will conclude at approximately 10:45am. All registrations must be done online in advance of this event. Please register early as this event typically sells out. For more details please visit: www.frpo.org/events.
HDAA – February Dinner Meeting
February 8, 5:45pm
Hamilton – The Waterfront Centre
The Hamilton and District Apartment Association (HDAA) will be hosting its February Dinner Meeting at the Waterfront Centre in Hamilton, Ontario on February 8. The dinner will feature a real estate market report by Danny Iannuzziello of Skyview Realty. For more information please visit the HDAA events website: www.hamiltonapartmentassociation.ca/events.
WRAMA – Dinner and General meeting
February 8, 6pm
Waterloo – Golf's Steakhouse and Seafood
The Waterloo Regional Apartment Management Association (WRAMA) General Meetings feature industry experts presenting up to date information that matters for landlords and property managers. Join WRAMA for the dinner in the dining room at 6:00pm for only $28.  The general meeting starts at 8:00pm in the banquet room. (You do not have to attend the dinner to attend the general meeting.) Visit the WRAMA website for the speakers and other details wrama.com/events/calendar/.
PPMA – February General Membership Meeting
February 15, 7:30am
Winnipeg – Masonic Memorial Temple
The Professional Property Managers Association (PPMA) will hold a general membership meeting on February 15 at the Masonic Memorial Temple in Winnipeg.  Registration begins at 7:30am and the business meeting starts at 8:00am. For more information, contact Shirley Tillett at 204-957-1239 or info@ppmamanitoba.com.
HDAA – WEBCON Roadshow Hamilton – in Partnership with HDAA
February 15, 7:45am
Hamilton – Royal Hamilton Yacht Club
Join WEBCON and HDAA at this marketing conference for the rental housing industry. The conference will feature 6 sessions from industry experts. Registration includes a hot breakfast. This is a valuable opportunity for any landlord to learn how to market their properties more effectively. For more information please visit the HDAA events website: www.hamiltonapartmentassociation.ca/events.