Upcoming Events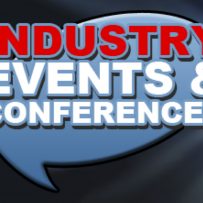 CFAA – Rental Housing Conference 2017
June 6 – 8, All day
Toronto – Westin Prince Toronto
CFAA Rental Housing Conference 2017 will offer several special events, including the Building Innovation Bus Tour during the afternoon of Tuesday, June 6; the new Welcome Reception that evening; and the networking reception and CFAA Awards Dinner, on Wednesday, June 7. Come hear expert keynote addresses from Dr. Paul Kershaw, founder of the Generation Squeeze movement, and renowned CIBC World Markets economist Benjamin Tal.  Visit www.CFAA-RHC.ca to register and for more information as it becomes available.
FRPO – Residential Tenancies Act Seminars
April 4 – 27, 8am – 12pm
Various Cities
The Federation of Rental-housing Providers of Ontario (FRPO) will host its spring Residential Tenancies Act Seminars in April 2017. The half-day seminars will cover various aspects of the RTA, including dispute resolution, housing new Canadians and examine real-life cases. For more details please visit: www.frpo.org/events
LPMA – Trade Show
April 11, 6 – 8pm
London – Greek Hellenic Centre
The London Property Management Association (LPMA) Trade Show will take place on April 11 from 6:00 to 8:00 pm. Over 60 exhibitors will be present, complimentary food and drinks will be served, and door prizes will be given away. There is no registration or cost to attend. For more information, visit,  lpma.ca/event/trade-show/.
WRAMA – Annual Trade Fair
April 12, 8 – 10pm
Waterloo – St. George Hall
Part of WRAMA's purpose is to bring together residential rental property owners and managers with product and service providers who can assist them in operating their business. In addition to seeking out "Suite Deal" discounts from suppliers for our members, WRAMA hosts an annual Trade Fair each April, which is open to WRAMA members and non-members, as exhibitors or attendees. We invite over 500 area residential property managers, owners, and condo managers to the event featuring over 50 exhibitors. Free refreshments are provided on behalf of our event sponsors. Admission to the trade fair is free. Everyone is welcome. Visit the WRAMA website for the speakers and other details visit wrama.com/wrama-events/, or email tradefair@wrama.com.
SPRING Hope Food Drive
April 19, 6:30 – 9pm
Ontario
The Spring Hope Food Drive is being organized across Canada in April by member associations of CFAA to encourage tenants to contribute to local food banks.  In Ontario, the Spring Hope Food Drive will take place on April 19. For more information on how to participate visit www.springhopefooddrive.ca.
PPMA – Annual General Meeting
April 19, 7:30am
Winnipeg – Masonic Memorial Temple
The Professional Property Managers Association (PPMA) will hold its Annual General Meeting on April 19 at the Masonic Memorial Temple in Winnipeg.  Registration and hot breakfast begin at 7:30am, and the business meeting starts at 8:00am. For more information, contact Shirley Tillett at 204-957-1239 or info@ppmamanitoba.com.
LandlordBC – Member Appreciation Day & Trade Expo – NEW
April 26, 5-8:30pm
Vancouver – Italian Cultural Centre
This event will consist of a large trade expo, appetizers, drinks, lots of prizes – including one grand prize – and is free for LandlordBC members to attend.
HDAA – A Night at the Races
April 27, 5pm
Dundas – Flamboro Downs
The night includes a Prime Rib Dinner and photo with the winning horse at the Winners Circle! Stay and spend some time on the slot machines and enjoy a fun night with friends. Everyone is welcome. There are no speakers or presentations. Just come out and see how much fun HDAA can have! Membership is not required. Check in starts at 5pm and dinner starts at 5:30pm. For more information please visit the HDAA events website: www.hamiltonapartmentassociation.ca/events.