Upcoming Events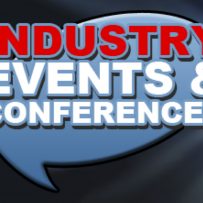 GTAA – Annual Charitable Foundation Golf Tournament
July 10, 10am
Woodbridge – The Country Club
GTAA Charitable Foundation Golf Tournament is being held at The Country Club on July 10th.  With a 10 a.m. shotgun tee off, our members enjoy a full day out on the links, which includes a continental breakfast, courtesy driving range, BBQ lunch, 18 holes of golf, cocktail hour and complete dinner, with tournament awards and prizes. For more details, contact lfisher@gtaaonline.com.
FRPO – Toronto Apartment Bylaw Webinar
July 14, 1:30 – 2:30pm
Toronto – Online
In March 2017 Toronto City Council adopted Municipal Code Chapter 354, Apartment Buildings, to regulate the renting of apartment building rental units. FRPO will be providing a webinar focused on the new Toronto Apartment Bylaw. Please register as soon as possible as this session will sell out. Login information for this online events will be sent out to registered attendees 24 hours prior. This seminar will provide an overview of the City's online registration process as well as the required aspects to ensure compliance. To register for this session, please visit www.frpo.org.
GTAA – Toronto Apartment Bylaw Seminar
July 20, 8:30 – 10:30am
Toronto – GTAA office
GTAA is running a number of seminars informing Toronto landlords on the new regulations in Municipal Code Chapter 354 which regulates renting of apartment building rental units. Registration begins at 8:30, and the session concludes at 1:30. This session is open to GTAA members in good standing only. Visit www.gtaaonline.com or email info@gtaaonline.com for more information or to register.
FRPO – Charity Golf Classic
July 24, 11am
Milton – Rattlesnake Point Golf Club
The FRPO Charity Golf Classic will be held on Monday, July 24th at Rattlesnake Point Golf Club in support of Interval House. This event will include continental breakfast, 11am shotgun start, lunch, dinner, welcome bag, silent auction and much more! This is an excellent opportunity to raise funds for Interval House while having fun on the links with your peers. Unfortunately, this event is sold out.
LandlordBC – Golf Tournament & Charity Fundraiser
August 23, 1pm
Vancouver – University Golf Club
The 12th annual LandlordBC Charity Golf Tournament & Charity Fundraiser benefitting Covenant House Vancouver.