Upcoming Events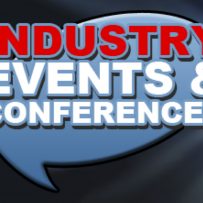 LPMA– Member's Dinner and General Meeting – March 8,5:30 – 8:30pm
London – Lamplighter Inn
The London Property Management Association (LPMA) will host its members' dinner and general meeting on March 8 from 5:30 to 8:30 pm. The dinner sign-in and networking portion of the evening will take place from 5:30 to 6:00 pm. Dinner will commence at 6:00 pm, and from 6:45 to 7:00 pm the general meeting sign-in and networking will occur, with the general meeting to follow. For more information, or to register please visit: http://lpma.ca/event/members-dinner-general-meeting-5/
WRAMA– Dinner and General meeting – March 9,6pm
Waterloo – Golf's Steakhouse and Seafood
WRAMA (Waterloo Regional Apartment Management Association) General Meetings feature industry experts presenting up to date information that matters for landlords and property managers. Join WRAMA for the dinner in the dining room at 6:00pm for only $28. The general meeting starts at 8:00pm in the banquet room. (You do not have to attend the dinner to attend the general meeting.) Visit the WRAMA website for the speakers and other details http://wrama.com/events/calendar/.
PPMA– Trade Show and Conference – March 15,8:00am – 4:00pm
Winnipeg – Victoria Inn
The Professional Property Managers Association (PPMA) will hold its annual tradeshow and conference, dubbed "Spring into Vegas," on Tuesday, March 15, from 8am to 4pm at the Victoria Inn. Comedian Matt Falk will emcee PPMA's annual Awards of Excellence ceremony and luncheon. Register online at www.ppmamanitoba.com.
EOLO– Spring Education Sessions & Networking Event – March 21,2pm
Ottawa – Centurion Conference & Event Centre
The Eastern Ontario Landlord Organization (EOLO) will host its biannual members Networking Event this Spring on March 2 at the Centurion Conference & Event Centre, 170 Colonnade Road in Ottawa. The education sessions will take place from 2:00-4:30 pm, the political update will be from 4:30 to 5:00 pm and the networking portion of the evening will begin at 5:00 pm and end at 7:00 pm. For more details, contact Kat Guilbeault at 613-235-9792 or email at events@eolo.ca
SKLA– Interactive Lunch and Learn – Social Services – March 22,11:30am – 1:30pm
Saskatoon – Smileys
The Saskatchewan Landlord Association Inc. is hosting an interactive lunch and learn on the topic of Social Services. Registration fee includes a buffet lunch. Check-in is starts at 11:30am, and lunch starts at 12 noon. For more information, or to register contact Chanda Lockhart at admin@skla.ca, or visit saskatchewanlandlordassociation.ca
HDAA– 2016 Trade Show – March 23,6:30pm
Hamilton – Michelangelo Banquet Centre
The Hamilton and District Apartment Association will host its annual tradeshow on March 23, 2016, at 6:30pm. Come out to see how to save money by learning what new products are available from local suppliers. All the vendors at the show are HDAA members. Many are offering discounts and savings to fellow HDAA members. Come out and mingle with industry leaders. Along with free hors d'oeuvres and a cash bar, there will be door prizes.. Attendance is free for HDAA members. For more information, please visit the HDAA events website: http://www.hamiltonapartmentassociation.ca/events.
SKLA– Interactive Lunch and Learn – Social Services – March 24,11:30am – 1:30pm
Regina – Executive Royal Hotel
The Saskatchewan Landlord Association Inc. is hosting an interactive lunch and learn on the topic of Social Services. Registration fee includes a buffet lunch. Check-in is starts at 11:30am, and lunch starts at 12 noon. For more information, or to register contact Chanda Lockhart at admin@skla.ca, or visit saskatchewanlandlordassociation.ca
FRPO – Residential Tenancies Act Seminars – April 6 – 28, 8:00am – 12:00pm
Various Cities
The Federation of Rental-housing Providers of Ontario (FRPO) will host its spring Residential Tenancies Act Seminars in April 2016. The half-day seminars will cover various aspects of the RTA, including dispute resolution, housing new Canadians and examine real-life cases. For more details please visit: www.frpo.org/events
CFAA – Rental Housing Conference 2016 –  June 7-9, 2016
Toronto – Westin Prince Hotel

The Canadian Federation of Apartment Associations (CFAA) will present its annual Rental Housing Conference at the West Prince Hotel in Toronto. Already booked is Benjamin Tal who will give his always-relevant economic update. For information about CFAA or past conferences, visit www.cfaa-fcapi.org or telephone 613-235-0101. To receive email updates about the upcoming 2016 conference, please email Jeremy Newman at admin@cfaa-fcapi.org