Unleash the Power of Video Marketing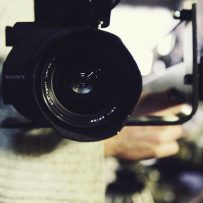 The capabilities of video in multifamily marketing stand alone as one of the most powerful tools for you and your community. While high-quality photographs continue to be an important aspect of the community evaluation process, the quick, informative nature of video has become increasingly popular among prospective renters. As a property manager, you must take advantage of video in your marketing strategy to effectively communicate with today's consumers.
Proper use of video marketing requires the presentation of new aspects or features previously unseen through still images.Video should not replace apartment photographs, but rather supplement them, providing new angles to entice prospective renters. Consumers want quality content quicker. With all the noise in today's technological landscape, the attention spans of consumers are becoming shorter and shorter. More engaging content is required to entice the ephemeral consumer. This can be provided through video. In fact, according to comScore, more than 45% of internet users viewed at least one video per month, and the average user is exposed to an average of 32 videos per month. Similarly, in a digital real estate survey conducted by Google, it was found that 36% of 18-34 year olds, 27% of 35-54 year olds, and 19% of 55+ year olds visited video-sharing sites while researching a new apartment on their smartphone/tablet.
A survey conducted in June 2015 collected data from 13,504 current and prospective renters to better understand the most effective apartment search methods. The results indicate that 26% of prospective renters consider video to be a very significant evaluative tool, along with 40% of mobile users. Don't ignore what consumers are demanding. Including video is a strong promotional and educational resource for an apartment community to effectively communicate its benefits to prospective tenants.