'Unicorn sites' touted to boost housing supply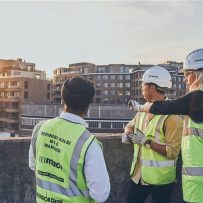 Rental completions in Toronto hit a quarter-century high during Q1-2019, and it's buoying hopes that the city might finally be on its way towards solving a critical supply problem.
The 1,849 units were nearly five times the quarterly average going back to the first quarter of 2016, according to Urbanation, which furthermore noted that, considering there have only been 13,250 units built in 14 years, it is a considerable improvement.
"While vacancy rates surveyed within purpose-built projects (completed since 2005) remained extremely low at 0.6%, rent growth showed moderation in the first quarter," said an Urbanation report. "Purpose-built rents for units available for lease during the quarter grew by 5% year-over-year on a same-building basis, slowing from a 9% annual pace at the end of last year in Q4-2018. As of Q1-2019, purpose-built rents in buildings completed since 2005 averaged $2,398, or $3.25 per square foot (psf) based on an average size of 738 sf."
Condo rents had a strong Q1 showing, although there are signs of cooling.
"Condominium rents, on a same-building basis, grew 7.7% psf in Q1-2019, compared to a 9.2% annual increase in Q4-2018," continued the report. "Monthly condominium rents for units leased during the first quarter averaged $2,376 ($3.28 psf) across the GTA, 7.8% higher than a year ago."
The Federation of Rental-Housing Providers of Ontario is pleased with the completions increase, and according to its president and CEO, more could be in the pipeline now that the provincial government has exempted new builds from rent control.
"Clearly the supply crisis we're currently in has put huge pressure on rents, and the fact that there's been so little supply versus demand has driven up rents," said Tony Irwin. "There are all kinds of issues throughout the housing market—there's pressure on homeownership and it's forcing people to rent longer, and not vacating their apartments has contributed to the supply pressure and rising rents."
Developable land is scarce in Toronto but Irwin noted that "unicorn sites" could help fill gaps for much-needed units.
"It's a term we use to describe a piece of property with one or two towers that have room for third and even fourth towers," he said. "We need municipal government to expedite approvals, though, because land is no longer abundant, so if those sites can be leveraged to build another tower, government should be supportive and expedite approvals."
While much work still needs to be done to create housing supply, Irwin believes the Urbanation report is a positive indication that the wheels may, in fact, already be in motion.
"It demonstrates there will be more projects going forward, more rental projects coming online, and the number of new projects is increasing," continued Irwin. "It's good news for rents and the housing market in general."
Story by: Neil Sharma