ULI REPORT URGES ACTION TO RENEW TORONTO'S RENTAL HOUSING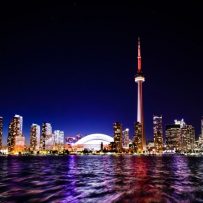 A recent report from the Urban Land Institute (ULI) suggests Toronto has an urgent need to retrofit its aging stock of rental housing if the city hopes to reach net-zero emissions by 2050.
The report, titled Affordability and Resilience: The Challenge of Tower Renewal in Private Rental Apartment Buildings, was prepared by the ULI Advisory Services Panel and summarizes the findings of a week-long visit from ULI experts in 2020. The report was released in December.
The visit was sponsored by the City of Toronto after a unanimous vote to ramp up efforts to achieve net-zero emissions by 2050.
The report states the city's aging apartment buildings stand in the way of reaching that 2050 goal. More than 400,000 people live in towers that were built 60 years ago. More than half of Toronto's greenhouse gas emissions come from heating and cooling its buildings.
And the towers aren't just unsustainable, states a release, they're dangerous. In 2018, a fire at 650 Parliament St. displaced 1,500 tenants and cost $60 million in repairs.
The report outlines several policy recommendations, including financial incentives for property owners to undertake the costly retrofits and zoning laws to bolster the supply of affordable housing.
It also shows how these upgrades can pay for themselves in savings on energy and maintenance.
Specifically, the report suggests:
The city's leadership on tower renewal must be aligned, focused and have authority. Because tower renewal requires collaboration and execution from so many different city agencies, and its failure or success will affect so many sectors of the city, the panel recommended that the Tower Renewal Program be elevated to the city manager's office with a clear point person empowered to execute the program.
Develop Toronto's long-term housing strategy. As part of a comprehensive plan, the panel emphasized the importance of removing barriers to new rental apartment development and construction by making the approval process faster and more predictable and encouraging the development of mid-rise buildings focused on a more midmarket demographic.
Build community resilience. In order to improve livability and the resilience of the tower community, the panel recognized strong opportunities to capitalize on the spaces in between the towers by exploiting unused spaces and updating the "tower in the park" concept.
Balance priorities and accelerate uptake. Panellists identified that it was possible for tower renewal to achieve affordability, sustainability and resilience, but the public and private sectors would have to partner to make it happen.
Take action now. The panel encouraged aggressive goals to create a pilot program for 10 private building owners to build industry capacity and demonstrate what is possible.
Story by: ConstructConnect