U.S. home building permits at highest level since 2007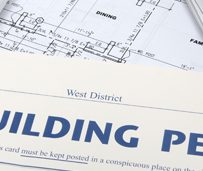 Story by: JOSH BOAK — The Associated Press
U.S. builders broke ground on fewer homes in May, but the pace of construction remains significantly higher than a year ago as the real estate sector increasingly reflects the stronger job market.
The Commerce Department said Tuesday that housing starts last month fell 11.1 per cent to a seasonally adjusted annual rate of 1.04 million homes. Economists say that sales increased so sharply in April – surging 22 per cent to an annual rate of 1.17 million – that some giveback was inevitable in May.
There were fewer starts last month in all four major geographic regions: the Midwest, Northeast, South and Midwest, driven in large part by a monthly decline in the rate of apartment construction.
Still, housing starts have increased 6 per cent year-to-date, aided by the spillover effects of strong job growth and relatively low mortgage rates. Construction firms appear ready to increase building activity of both houses and apartment complexes in the coming months to satisfy the growing demand for housing. Approved building permits rose increased 11.8 per cent to an annual rate of 1.28 million, the highest level since August 2007.
Employers have added 3.1 million jobs over the past 12 months – new paychecks that are flowing into the housing market as more Americans have the income to buy new houses at a median price of roughly $300,000. Sales of new homes have climbed nearly 24 per cent year-to-date, according to a separate Commerce Department report.
There are also more Americans renting. Even though job growth has accelerated, the economy has slowly crawled back over the past six years from the Great Recession. The Washington-based think-tank Urban Institute estimated in a recent report that 13 million additional households will be renting by 2030, compared with 9 million additional homeowners.
But the increased demand has kept supplies tight, feeding expectations that builders will respond by breaking ground on more houses and apartment complexes in the coming months.
As of April, the market for new homes had 4.8 months of supply, compared with 5.6 months a year ago. A healthy market generally contains six months' worth of supply.
Builders also have an increasingly positive outlook on sales.
The National Association of Home Builders/Wells Fargo builder sentiment index released Monday rose to 59 this month, up five points from 54 the May reading. Readings above 50 indicate more builders view sales conditions as good rather than poor.
Mortgage rates have started to climb, although they remain low by historic standards.
The average 30-year, fixed mortgage rate was 4.04 per cent last week, according to the mortgage firm Freddie Mac. That is up from 3.87 per cent in the prior week.