U.S. Economy continues to make strides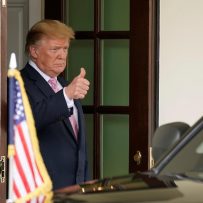 The US economy is in its 10th year of expansion and there is no sign that it's slowing down. The US Commerce Department report today that GDP rose to an annualized 3.2% in Q1 (January to March), adjusted for inflation and seasonality, marking it the strongest first quarter in 4 years. This was propelled by a dovish Federal Reserve, which has allowed the economy to heat up just a little more with their "easy money" rate outlook. Inflation was still reported below the Feds 2% annual threshold which is good news for borrows with no change in the Feds rate stance.
Domestic spending was weak this quarter but net exports and inventory investment both rose considerably driving the solid Q1 GDP growth. Weaker than expect consumer spending combined with a consistently low unemployment means to me that domestic consumers were hesitant to spend in Q1 with the equity market volatility and international trade uncertainty. Now that both of these concerns have subsided US consumers may be ready to consume and the increased inventory investment by businesses are ready for this increase in consumption.
Equity Market Outlook
All of these are leading signals of continued economic expansion combined with the equity market having one of the best quarter in almost a decade. Q1 earnings are about half way over with 46% of the S&P 500 having already reported. This quarter so far has reported the 2nd most earnings beats in 5 years. This is due to the conservative estimates that analyst were submitting as a result of the economic uncertainties domestically and abroad. Year-over-year growth was somewhat muted this quarter though, with earnings up only 0.5% on 3.7% revenue growth. This can be partially explained by the boost in corporate profits in 2018 caused by the corporate tax cut.