Two factors have caused Canadian household debt levels to fly high: economist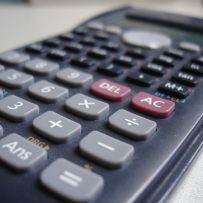 Story by: Josh Sherman  |  BuzzBuzzHome
What happens when Canada's central bank cuts its overnight lending rate and the country's hottest housing markets continue to see eye-popping price gains?
People take on mortgages to buy homes as they look to capitalize on historically low monthly payments. In turn, this activity is causing national household debt levels to swell, says Douglas Porter, BMO's Chief Economist.
"Total Canadian household credit growth remains very healthy — perhaps too healthy," writes Porter in a note sent to the big bank's clients earlier this week.
According to the most recent numbers from the Bank of Canada, in February the total sum of new credit extended to households rose 5.2 per cent year-over-year, mirroring the previous month's gains, says Porter.
"These robust results are being paced mostly by mortgage growth, which has popped 6.3 per cent in the past year, the highest in four years," he says.
The Bank of Canada says out of all the outstanding credit households owe, two thirds is made up of residential mortgage debt.
"Last year's (Bank of Canada) rate cuts and the relentless strength in housing markets in two certain cities are driving mortgage growth," Porter adds, unquestionably referring to Toronto and Vancouver.
And as new mortgages inflate national debt, Canadians' disposable personal income gains trail.
"Note that personal disposable income growth clocked in at a much milder 3.4 per cent year-over-year pace over the last four quarters and we expect little improvement over the next year," adds Porter.
This, he says, likely leads to one thing: "In other words, the much-hyped debt-income ratio is poised to keep right on rising in coming quarters."
Not only does Porter expect the ratio of Canadian household debt to income to continue growing, it "looks set to rise even more quickly than in recent years."
Porter says the debt-to-income ratio rose to 165.4 per cent at the end of last year. That means that on average, for each dollar of disposable income a Canadian household has they owe over $1.65.
In a separate note published this morning, Porter notes how one of the elements that has contributed to increased debt won't be a recurring factor.
Further cuts to the Bank of Canada's target for the key interest rate — which influences mortgage rates — won't be fanning the flames, as Porter expects the central bank to stay on the sidelines until mid-2017.
Citing the unexpected 0.6 per cent month-over-month increase in gross domestic product that Canada's economy recorded in January, Porter says, "the data completely sweeps any chance of a BoC rate cut off the table."