Toronto's office spaces rapidly getting snapped up by red-hot demand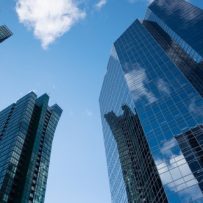 The pace of office development in Toronto is largely stoked by outsized appetite for the asset class, with vacancy levels at a vanishingly low 1%, according to Colliers International (Toronto) senior managing director Daniel Holmes.
Currently, around 9.4 million square feet of new office projects are being built in the GTA – although it remains an open question if these supply additions can accommodate the fevered demand.
"If you look at Manhattan, Chicago, Washington, San Francisco, Boston, Pittsburgh, Atlanta, Miami [and] Phoenix as all major central business districts within North America, Toronto has the lowest vacancy rate of all of them," Holmes told Postmedia.
According to Avison Young, a significant fraction of Toronto's commercial property demand is from the tech industry, especially e-commerce companies.
"The GTA is not a single option but, rather, offers a wide variety of submarkets giving information and communications technology (ICT) firms the range of real estate options and concentrations of skilled workers that the firms require to facilitate their future growth and success," Avison Young explained.
With a total of $767 million in sales during Q1 2019, the office sector was the only commercial asset class in the GTA to post quarter-over-quarter growth during the beginning of the year. The Q1 volume was approximately 8% higher than that during Q4 2018, and roughly 28% of the regional commercial market's total for the first quarter.
Much of the new space under construction is scheduled for completion either by next year or by 2021, Colliers (Toronto) analyst Michael Rowe noted.