Toronto's first non-smoking apartment building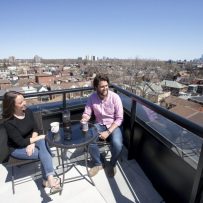 Story by: Patricia Hluchy  |  thestar.com
Residents seek a healthier lifestyle and enjoy a range of greener, cleaner initiatives.
In his first apartment, non-smoker Jonah Wolfraim was often invaded by cigarette smoke. It would blow in from the floor below or the backyard, "a smoking hotbed."
"In the middle of summer, your window would be open to get some air, but you'd get smoke," says Wolfraim, 26, who works in marketing with Shopify.
Now, the only smell Wolfraim, 26, and his partner, Ilyse Lax, 27, expect to waft over their balcony or into their new apartment in the west-of-downtown neighbourhood of Little Portugal is the aroma of chocolate from the Cadbury factory, on Gladstone Ave., a few blocks away.
After decades of anti-smoking campaigns and legislation to protect people from second-hand smoke, you'd think there would be plenty of apartment buildings, condominiums and other multi-unit residential buildings that ban smoking.
But that's not the case.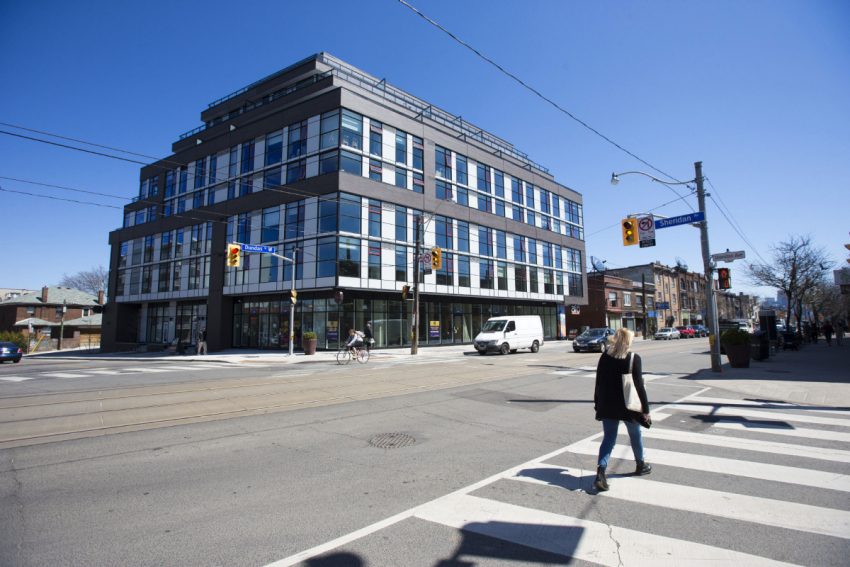 In fact, the eight-storey, 95-unit building where Olfraim and Lax live — Alto — bills itself as the first new 100-per-cent non-smoking apartment building in Toronto. Residents' leases stipulate it's a non-smoking building and building manager, Nadia Galdames, says "legal action would be taken" if the rule is broken.
"I'm just thrilled," says Andrew Noble, policy analyst for the Non-Smokers' Rights Association and Smoke-Free Housing Ontario. "Toronto needs this in order to have healthy places for tenants to live.
"We have a situation where, according to research by the Ontario Tobacco Research Unit, about one-third of people who live in multi-unit housing report involuntary exposure to second-hand smoke."
Noble says that translates into about 700,000 Ontarians.
He estimates that at least 99 per cent of apartment buildings allow smoking. Besides Alto, Noble points out, another exception is non-profit Artscape's Wychwood Barns project, which has live/work units for artists.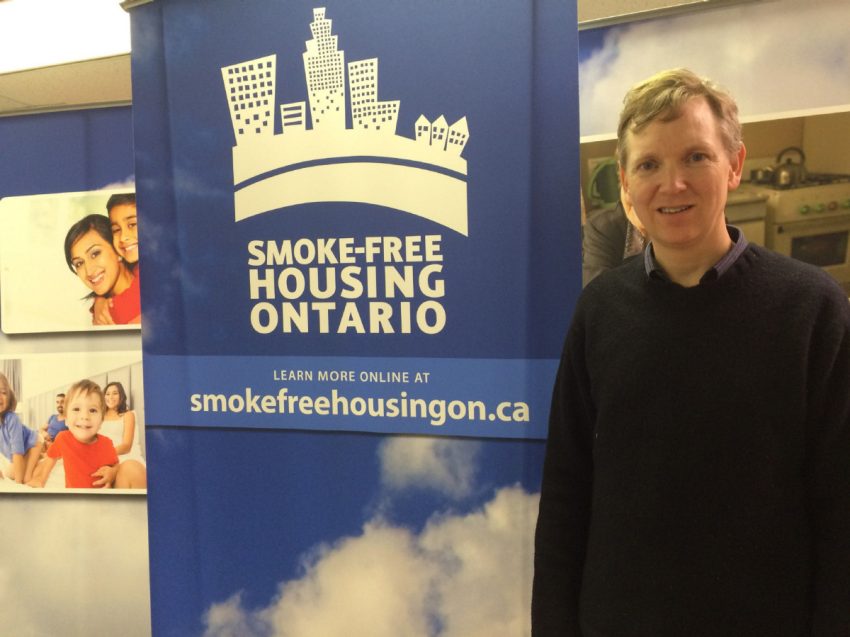 The 2006 Smoke-Free Ontario Act bans smoking in the common areas of multi-unit dwellings, including foyers, stairwells, elevators and corridors. But smoke travels easily from one apartment or condo to another via ventilation, cracks, electrical outlets and simply when doors are left open.
The Ministry of Municipal Affairs and Housing has just announced a rental housing review that will look at, among other things, allowing landlords to evict a smoker from a non-smoking unit.
Noble says surveys show there's demand for smoke-free living: A 2010 Ipsos-Reid study found 80 per cent of Ontarians would prefer to live in smoke-free buildings. An ongoing Centre for Addiction and Mental Health study found that in 2014, 89 per cent of adult Ontarians believed that smoking should not be allowed in apartment buildings, rooming houses and retirement homes — up from 73 per cent in 2005.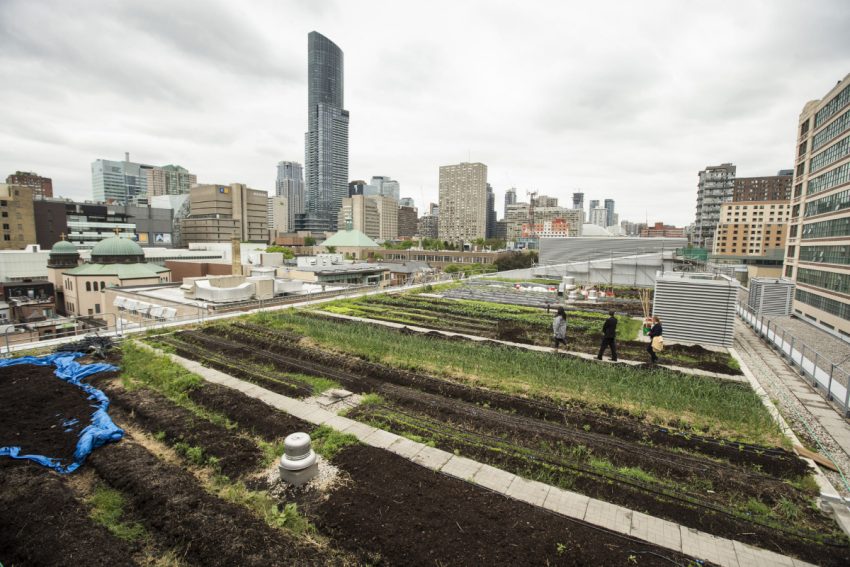 The Canadian Cancer Society says second-hand smoke is unsafe at any level and increases the risk of lung and heart disease, heart attack and stroke, worsens allergies and asthma and can make kids sick.
"We need to address this one way or another," says Noble. "We wouldn't allow anything else that's toxic to be admitted within a building. It's kind of odd that we allow cigarette-smoking."
The advent of smoke-free, multi-unit dwellings is part of a broader growth in "green" construction and buildings aiming for LEED (leadership in energy and environmental design) certification. The Alto building has been put forward for LEED certification.
There are other green aspects to Alto. Residents get their power from Bullfrog, which provides electricity from wind and low-impact hydro, with the landlord paying the premium the first year. Two bikes are available for sharing. And there are three rental cars on the premises.
"For us, that's how we get around," says Lax, an occupational therapist at Princess Margaret Hospital. "We're definitely downtown urban people so it's really nice to have those options at your fingertips."
Overall, condo buyers have more choice when it comes to smoke-free buildings and other air- and eco-friendly details.
A 2015 TD Economics study reported that one in 15 new condo developments achieve LEED certification (about 35,000 new suites were expected to come on the market last year).
Wells Baker, director of conservation and sustainable building for the Minto Group, says condo buyers in the Toronto area — many of whom work in LEED-certified workplaces — are knowledgeable about, and drawn to, green buildings. Minto, named Ontario Green Builder of the Year for the fourth time in 2015, has constructed about a dozen LEED silver or gold highrise condos, with several newer ones still being evaluated, plus a number of green lowrise projects and houses.
Air quality, says Wells, 40, is a big draw. It's "one of the most significant contributors to occupant health. North Americans, and Canadians in particular, spend about 90 per cent of their time indoors."
Insurance consultant Jeremy Siu, 30, recently signed a pre-construction contract for a two-bedroom condo at Minto Westside, at Front and Bathurst Sts., that will register for possible LEED certification.
Liu considers himself part of a societal drift toward eco-friendliness. "I'm hoping that it's a generational thing and that there are a lot of individuals like myself who keep it at the forefront of their daily living."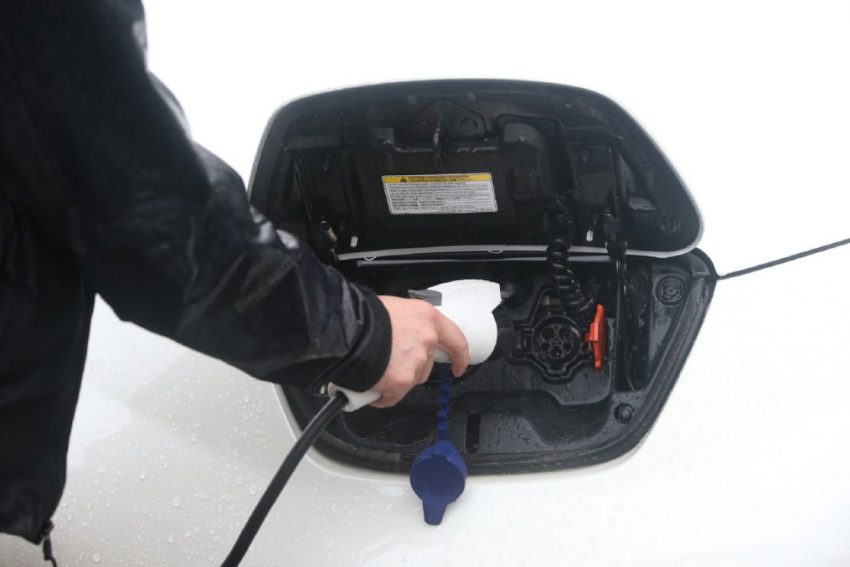 Four green things at GTA condos and apartments
Green is becoming a popular shade for multi-unit dwellings. Some of the environmentally friendly initiatives at condos and apartments in the GTA include:
1) Green roofs: The Green Roof Bylaw adopted by the City of Toronto in May, 2009 mandates that a residential building with gross floor area greater than 2,000 square metres have a green, or planted, roof. The greater the floor space, the larger the green roof must be. Studies have shown green roofs improve air quality and reduce storm water flow, energy use and the urban heat island effect.
2) Recycled and recyclable materials: Steel has been recycled since the late 19th century. Blast furnace waste can partially replace cement in concrete. Used glass gets tossed in the mix for new windows. And some manufacturers, such as global carpeting giant Interface, take back their products when they're worn out and re-use them.
3) Individual meters for electricity, water and gas: Experts agree this results in greatly increased conservation, as compared to buildings where utility costs are shared equally, where people who try to conserve end up subsidizing neighbours who keep the lights on all the time and have a big, hot bath every day.
4) Electrical car charging stations: With some experts predicting an imminent surge of electric cars — or, at least, hybrids — on the road, condo developers are taking note. The Minto group installed electric vehicle (EV) charging stations in its buildings but got very little uptake. So last year it offered a free Nissan Leaf to the first 20 buyers at its Toronto Bside development who also purchased an EV-outfitted parking space.