Toronto – Vital Service Disruptions in Apartment Buildings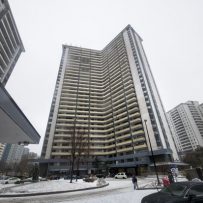 Toronto's Planning & Housing Committee meets tomorrow to discuss a Vital Service Disruptions in Apartment Buildings report. The City emailed the details to your designated contact in their database, so you should have already received notice.

The report "provides an update on measures being undertaken by the City of Toronto to respond to Council directives on apartment building safety issues identified in the St. Jamestown catchment area."

We have all closely followed the events involving 650 Parliament Street (Aug 2018) and 260 Wellesley Street East (Jan 2019) and some subsequent inspections of other neighbouring buildings. And we have heard the comments from City Hall.

GTAA has been in regular contact with ESA, TFS, and MLS for many months to better understand what we can do to eliminate/minimize the risk of catastrophic electrical outages in apartment buildings across Toronto.

There are four recommendations in the city staff report: Require apartment building owners to maintain a voluntary contact list of tenants who may require additional assistance during periods of evacuation or temporary discontinuance of vital services (this is different than the current Fire Safety Plan list); Require building owners to develop an electrical maintenance plan with a Licenced Electrical Contractor certified by the ESA, and maintain any information and records necessary to demonstrate compliance with the electrical safety maintenance plan, when requested; Require building owners to retain logs of service and maintenance conducted on electrical systems including the date and nature of the service and name of certifited tradesperson; City Council request that the Province amend the Electrical Safety Code to mandate regular inspections of electrical systems in all buildings. GTAA's Board of Directors has discussed this issue many times since the initial large scale outage last August. GTAA is working cooperatively with all the city departments, TFS and ESA to guide our members through this. Many of the details have not been finalized. Updates will be sent and seminars will be scheduled.

Please click HERE for a copy of GTAA short letter submitted to the committee.

Please send your comments, questions or concerns to me directly at dchong@gtaaonline.com.