Toronto condo landlords find tenants in 17 days on average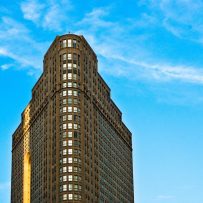 Story by: Josh Sherman
Low supply is driving up prices: it's a dynamic playing out in the Toronto resale housing market, observers say, and it's a similar story for the city's rental segment, suggests a new report from Urbanation.
In the second quarter of this year, renters throughout the GTA paid an average of $1,934 per month for a 741-square-foot unit — the average size of a condo leased during this period — which works out to $2.61 per square foot, an increase of 5.2 per cent compared to that time last year, according to Urbanation.
"Rental supply in the GTA has tightened due to fewer completions and less turnover, which is creating conditions for stronger rent growth," says Shaun Hildebrand, Urbanation's senior vice president, in a statement accompanying the real estate data firm's latest quarterly rental report.
"With not as many would-be buyers vacating their units for the ownership market, competition among renters has increased over the past year," he continues.
Condos are getting rented out sooner as competition gets stiffer. On average, condo units listed on the Toronto Real Estate Board's multiple listing service (MLS) system were rented out in 17 days, compared to 24 days a year ago — that's a full week drop, Urbanation points out.
Meantime, the tightening Hildebrand refers to works out to a 15-per-cent year-over-year drop in the number of condo units listed from April to June. At the same time, condo rentals totalled 7,397 units, down 10 per cent from 2015's Q2 level, although this follows a 25-per-cent increase in the first three months of the year.
With demand surging earlier this year, developers submitted applications to GTA municipalities for 5,603 rental units, so total proposed inventory now sits at 19,230, according to Urbanation's most recent count.
Already, there were 6,354 rental units under construction in the GTA last quarter, up from 3,939 in Q2 2015. These units are being built at a time when the vacancy rate across purpose-built rental developments completed since 2005 is at 0.4 per cent. It is, on average, cheaper to rent these apartments than condos as their average price per square foot across the GTA was $2.41 in the second quarter.
But counting Toronto only, the average lease for a unit in a purpose-built rental works out to $2.76 per square foot. That's more expensive than the average per-square-foot Toronto condo rent, which was $2.74 in Q2.
Condo construction continues at a higher rate than in the rental segment. As of June, 58,065 condo units were being built in the GTA, according to BuzzBuzzHome data.
Since 2005, residential developers have completed 7,309 purpose-built rental units, according to Urbanation. Some 5,158 of these units are located in Toronto proper.