Toronto apartment inventory having trouble catching up with demand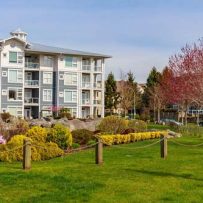 Toronto's apartment segment is experiencing a healthy infusion of new supply, but a new analysis by Marcus & Millichap indicated that the rate of addition is not proving enough to address the inflamed levels of demand for the city's residential spaces.
The Toronto Multifamily Spotlight report for November 2018 stated that the first 3 quarters of 2018 saw the addition of 2,500 new apartments, putting the delivery rate on track to reach the highest level since 1994.
However, elevated prices in the single-family segment and increased population growth fuelled by immigration have pushed the benchmark price for the property type at $863,500 in September, well out of reach of most entry-level buyers.
"With a limited number of starter homes on the market, apartments have been virtually filled to capacity with a vacancy rate under 1%, keeping rent growth in the mid-single-digit range and motivating the development of new units," Marcus & Millichap said.
In addition, the influx of skilled professionals that will be employed by Toronto's burgeoning tech sector is predicted to add 43,500 new households over the next 18 months.
"Intel, Microsoft and Uber are just some of the companies to recently announce plans to grow their footprint and bring on new hires, solidifying Toronto's reputation as one of North America's top innovators in tech and other industries," the report stated.
"Strong rental demand and improving property performance will keep sales activity elevated this year, particularly in areas near employment hubs with transit connectivity."